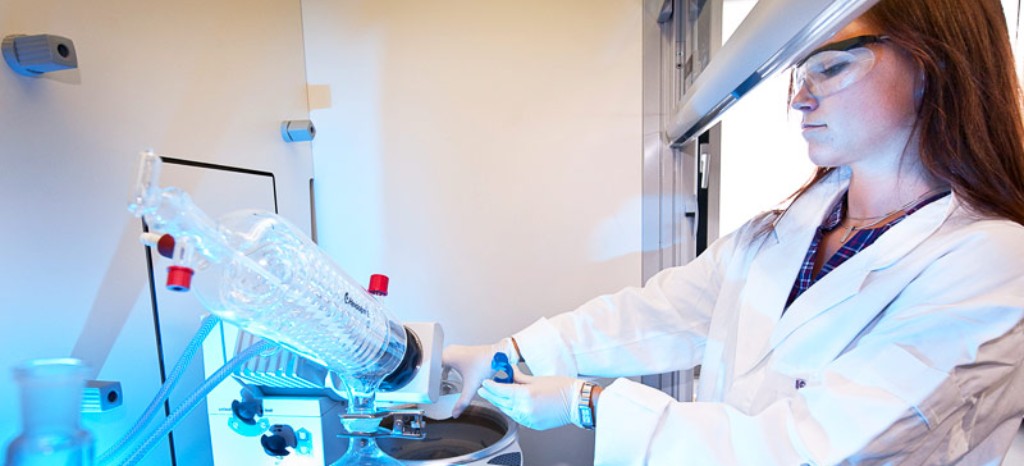 Tests op Gevaarlijke Stoffen voor Gebruiksgoederen en Milieucompartimenten
We voeren allerlei chemische analyses uit in onze laboratoria – zowel voor kleren, kinderspeelgoed, plastiek als metalen, verontreinigd afval of andere materialen. We nemen milieusteekproeven en bepalen het gehalte schadelijke stoffen van emissies en immissies. Als u op zoek bent naar een testinstituut om uw producten en materiaal te testen, dan is onze neutrale testdienst exact wat u zoekt. Overtuig uw klanten, autoriteiten en businesspartners van de chemische veiligheid van uw producten.
Voordelen in een Oogopslag
Chemische tests van uw producten uitgevoerd in TÜV Rheinland laboratoria laten u toe:
De aansprakelijkheid te verminderen met gedocumenteerde veiligheidsstandaarden
Uw concurrent een stap voor te zijn met onze neutrale kwaliteitszegel
Te genieten van korte testtijden en de uitgebreide kennis van onze werknemers
Het vertrouwen in de kwaliteit en veiligheid van uw producten vergroten
De implementatie van wettelijke eisen te documenteren met testverslagen en certificaten
Testprocedure
Monsters ter plaatse genomen of rechtstreeks van het product
Audit in onze DIN EN ISO 17025 geaccrediteerde laboratoria
Documentatie en evaluatie van de resultaten in een uitgebreid verslag
Certificatie
Onze Meetprocedure
Onze laboratoriummeettechnieken worden geregeld vernieuwd om te voldoen aan de huidige technologische standaarden. Dit garandeert niet enkel veilige detectie van allerlei relevante gevaarlijke stoffen, maar biedt ook een verbeterde efficiëntie wat betreft metrologie en een aantrekkelijk serviceportfolio.
Dit is wellicht ook interessant voor u
Laatst bezochte servicepagina's