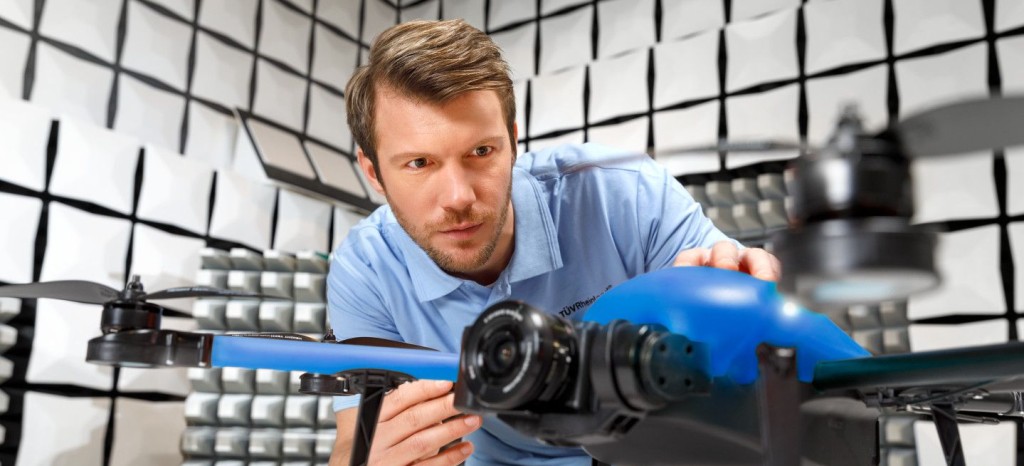 What requirements must drones and UAS meet? We provide clarity.
Drones are true all-rounders of the air. If other elements are added to a drone, such as remote control or camera equipment, they are referred to as Unmanned Aircraft Systems (UAS). These UAS cover an enormous range of applications, from land surveying and mapping to filming and photography or inspections of buildings, to services in the transportation and logistics sector. Accordingly, the demand for UAS is growing rapidly, especially for applications in industry. In Germany, around 400 companies and 10,000 individuals have already specialized in services with drones and UAS - and the trend is still rising. For drone manufacturers, this is creating entirely new business areas and opportunities, such as the use of drones in agriculture or for the inspection of industrial plants.
However, UAS are subject to numerous legal requirements that are intended to ensure the safety of the products. The governing directive for manufacturers of drones operating in the "open" category, EU Regulation 2019/945 came into force in July 2019, which was supplemented once again in August by Regulation 2020/1058. They regulate exactly which product requirements must fulfill in order to obtain approval in Europe and with an EU type examination, manufacturers document the conformity of their products.
Apart from these benefits, the EU Drone Regulation poses special challenges for manufacturers. Currently, there are no harmonized norms or standards within the EU that addresses on the product safety of UAS. Nevertheless, manufacturers have to provide CE marking and class identification marking.
We are your competent partner for all regulatory and normative questions regarding UAS and already developed customized test programs for drones in the consumer and professional segment.
Our experts have the solution – just ask them!
EU type examination and CE marking of drones/UAS according to (EU) 2019/945
As one of the world's first Notified Bodies for the testing of UAS according to the EU Drone Regulation (EU) 2019/945, we are the perfect partner for manufacturers and start-ups developing and marketing drones as well as UAS for industrial and private applications. Our experts are active in the relevant standard committees and thus directly involved in the development of the corresponding requirements and test procedures.
We support you in order to meet all requirements – on request already during product development. For your company, this means: With us as your partner, you save yourself time-consuming and cost-intensive adjustments during the development process.
"The booming market for drones offers UAS manufacturers numerous opportunities to expand their business models and diverse international growth opportunities. If desired, we accompany our customers from product development to market entry." CORINNA REGET, responsible product manager in the Business Field Electrical at TÜV Rheinland Germany.
Would you like to learn more about our comprehensive UAS tests? Make an appointment with our experts today!

UAS and drone testing: We offer the complete portfolio
Important to know: The EU Drone Regulation (EU) 2019/945 is one building block on the path to approval of drones and UAS for the European market. In addition, manufacturers in Europe must also comply with other regulations - such as the General Product Safety Directive (2001/95/EC).
We offer full-service solutions and accompany you on the way from development to market maturity. For this purpose, our experts perform special testing services for UAS in our accredited sites in Germany. We are specialists in radio and electromagnetic compatibility, battery safety as well as electrical and mechanical safety.
You can benefit from our customized services for every product phase.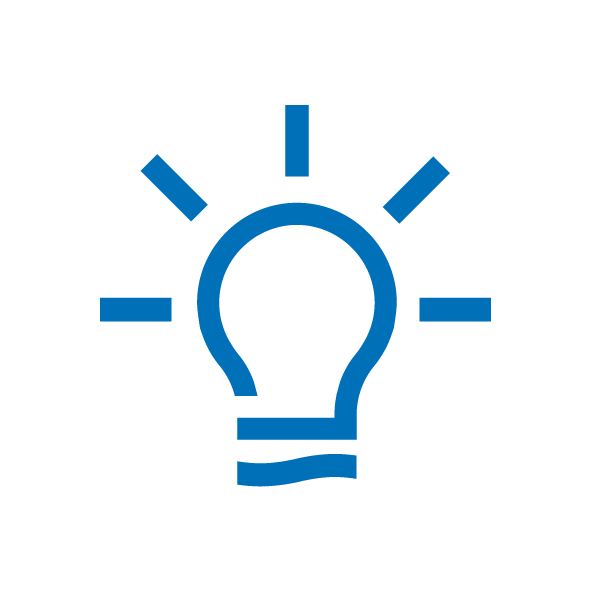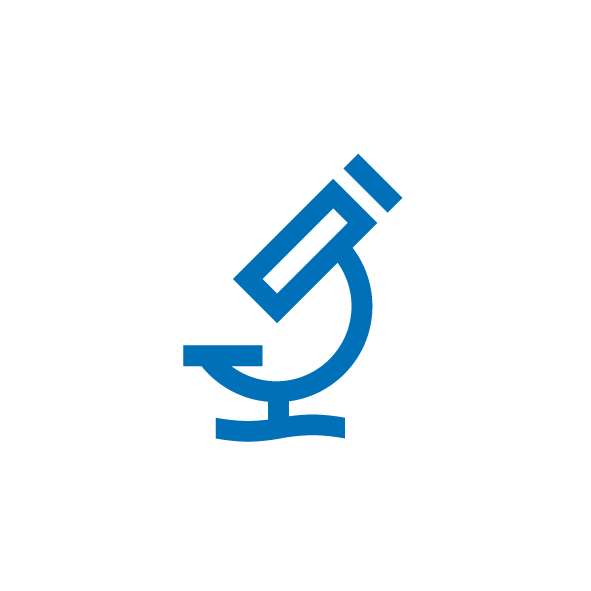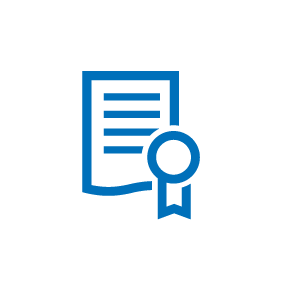 3. Product Certification:
Technical meetings on current regulatory and normative requirements for drones and UAS.
Review of technical documentation (e.g. according to (EU) 2019/945 and (EU) 2020/1058).
Contact our experts for more information or request your personal drone testing and inspection quote directly.
Testing of drones and unmanned aerial systems/UAS (e.g., regarding safety, noise control, maximum speed and altitude).
Testing of all associated components/all parts of the UAS (e.g. battery, remote control, etc.)
e.g. regarding aircraft/UAS (e.g. regarding safety, noise emission, maximum speed and altitude, safe controllability or remote identification)
Contact our experts for more information or request your personal drone testing and inspection quote directly.
Market Access Services to launch your UAS in different countries, taking country-specific regulations into account.
EU type examination according to (EU) 2019/945 incl. UAS Class identification (C0, C1, C2, C3, C4, C5, C6)
Contact our experts for more information or request your personal drone testing and inspection quote directly.
With our type examination for drones you secure your market access
Rely on our know-how for drone testing. We are one of the world's first approved Notified Bodies for testing UAS in accordance with the EU Drone Regulation and prepare your company specifically for the market entry of new products. For this purpose, we test your drones as well as UAS in every phase - from development to product testing to approval. This saves you time and money.
We are experts for the following directives, among others:
Delegated Regulation Unmanned Aircraft Systems (2019/945/EU, 2020/1058/EU)
General Product Safety (2001/95/EC)
Machinery Directive (2006/42/EC)
Toys Directive (2009/48/EU)
With our neutral drone tests, you document the reliability and safety of your products and strengthen the trust of your customers. Use our know-how to make the compliance of your UAS and drones transparent for customers. In this way, you benefit directly from an image advantage and stand out from other competitors.
Learn more in our whitepaper!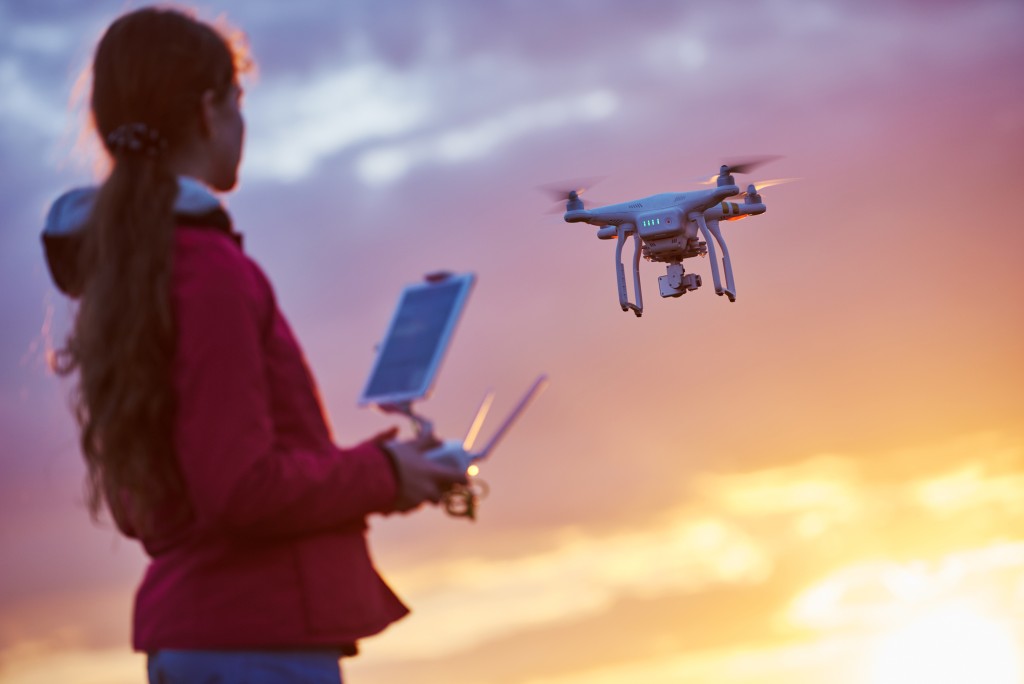 Drones are a technology with great potential. The demand for drones to operate in the "open category" is growing especially fast. In our new whitepaper "Drones: Guide to Product Safety" you will get a comprehensive overview of the relevant legal requirements.
This might also interest you
Last Visited Service Pages