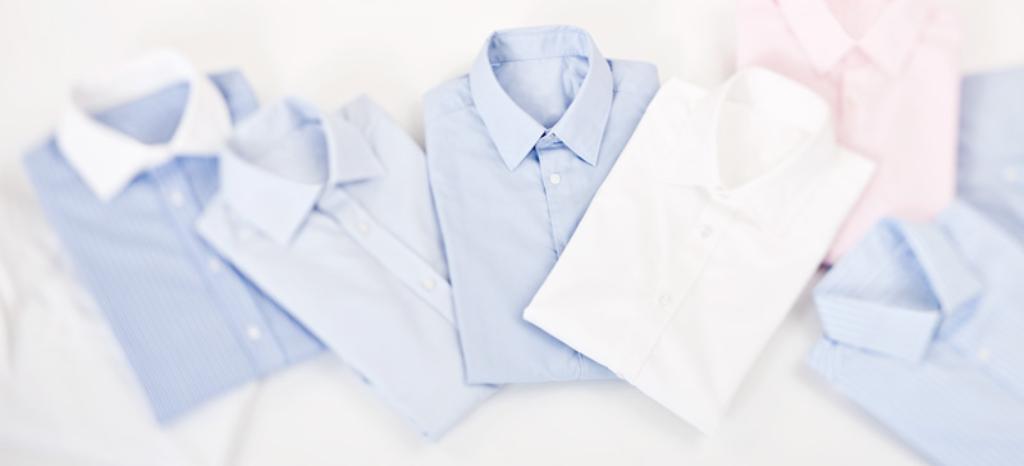 Prove the high quality and harmlessness of your textile products
Today, approximately 7000 chemicals are commonly used in the production of diverse textiles and leather goods. These include coloring dyes, easy-ironing finishings and agents to protect against mold during transport. Our independent services help manufacturers prove their products meet both high quality and strict safety standards.
Our experts test and certify your textiles with regard to harmful substances and textile-physical quality characteristics according to national and international standards as well as current market requirements.
As an accredited and globally recognized testing institute, we are your reliable and experienced partner around the world.
Are you interested in our flexible range of services relating to the testing and certification of your textile products? Contact us today!
Ensuring customer confidence thanks to comprehensive textiles testing
Our independent services are designed to ensure your compliance with both legal requirements and voluntary industry standards regulating harmful substances. Certifications from an accredited and respected industry partner help you strengthen consumer confidence in the quality and safety of your products.
Our services for the testing of your textile products
We offer you numerous tests and certifications for your clothing and textile products.
Chemical tests
Our tests can be performed according to REACH and POP regulations, the Product Safety Directive, SVHC, and DETOX as well as individual customer-specific requirements.
We test for hazardous chemicals including but not limited to:
Azo dyes, lead, cadmium, chlorophenols, chromium VI, nickel, PAH, phthalates, VOC emissions
Physical tests
We perform textile-physical and quality tests focused on characteristics such as:
Color fastness, appearance after wash, zipper test, tensile strength, material analyses etc.
Textile labeling according to VO (EU) 1007/2011
Learn more in our list of services!
Other services
We also offer:
Certification, e.g. with the "Tested for harmful substances" test mark
Creation of product-specific requirement profiles for your quality assurance (RSL)
Creation of test scopes / test plans for your products
Examination of complaints
Processing of official cross-checks and drafting of expert opinions
Seminars and in-house trainings
Inspections
Our vegan test mark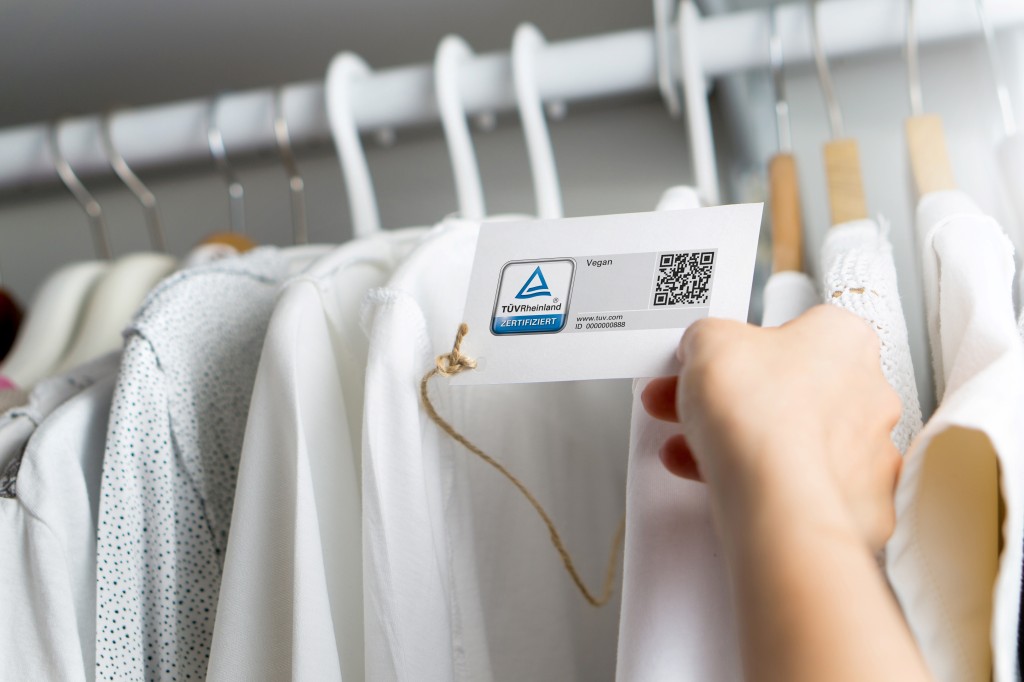 For many consumers, the development and production of products without the use of animal products, by-products or derivatives is of increasing importance. Our recognized seal of approval neutrally and independently confirms your textile products have been processed and manufactured according to "vegan" guidelines.
Benefit from our experience in the field of textiles testing
Due to our many years of experience as an accredited testing institute, we are a trusted and competent partner for the testing and certification of your clothing and textile products. Our international network of experts uses comprehensive knowledge and practical skills to ensure short processing times. Our neutral test mark provides your products significant competitive advantage in crowded global markets.
Do you still have questions about our services for testing textiles? Ask us!
Further information for download
| | | | |
| --- | --- | --- | --- |
| pdf | Textile and Garment Testing | 1 MB | Download |
| pdf | Flyer - Clothing and Textiles | 3 MB | Download |
| pdf | Brochure - TÜV Rheinland Test Mark and Certipedia | 9 MB | Download |
| pdf | Capabilities list | 486 KB | Download |
| pdf | New Phthalates Restriction - Regulation (EC) 1907/2006 (REACH) Annex XVII entry 51 | 170 KB | Download |
| pdf | Proposal for the restriction of skin sensitizing substances | 1 MB | Download |
| pdf | Proof Criteria Catalogue Community Masks Infosheet | 172 KB | Download |
| pdf | Productsheet ISO 21420 | 106 KB | Download |
| pdf | Labeling of textiles, shoes and leather goods in Turkey | 96 KB | Download |
Solutions for the new normal. TÜV Rheinland is your partner during the COVID-19 Pandemic.
With our testings and certifications we support a quick market launch of your corona related products like Personal Protective Equipment or Medical Devices.
Our Sustainability Initiatives
Nothing less than the future is at stake. Companies, institutions, public authorities and each and every one of us can play a positive role in shaping the path to tomorrow. We provide you with comprehensive support to ensure that you operate safely, sustainably and efficiently for many years to come.
This might also interest you
Last Visited Service Pages