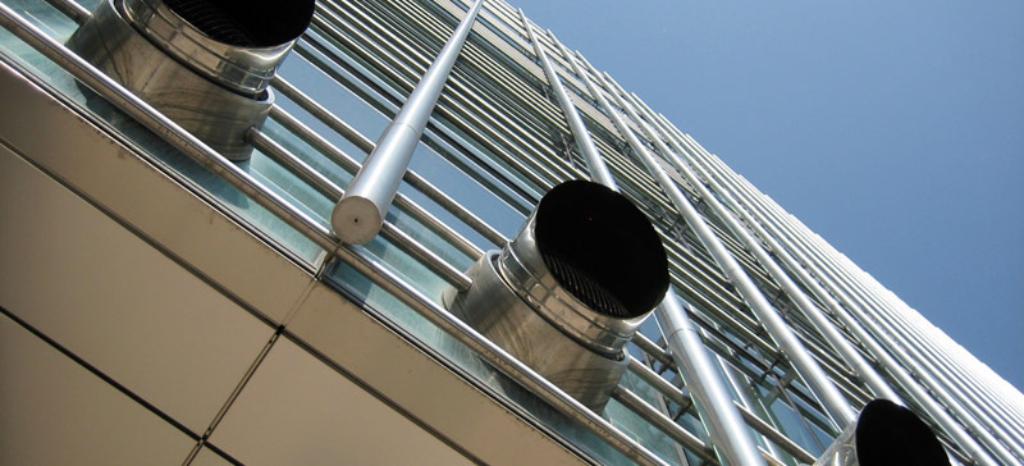 Strong smoke protection and control systems rely on thorough testing
Ensure the integrity of your smoke protection systems with independent testing according to relevant safety standards to provide smoke-free, ventilated escape and rescue routes to prevent injury and save lives.
Contact a service representative today!
Gain regulatory approval with our one-stop shop solution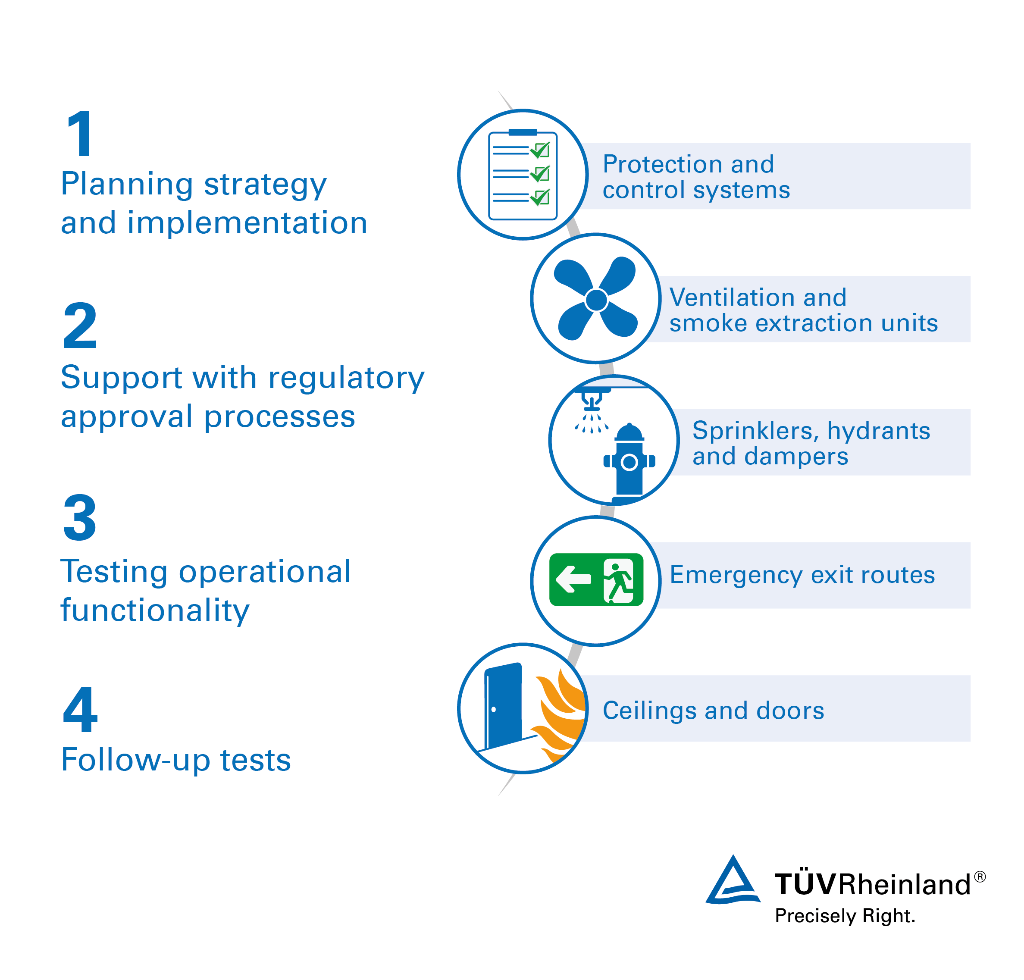 As your partner in matters of smoke protection, control and ventilation, we can provide you the expertise necessary to create a strong planning strategy, successfully complete regulatory approval processes and ensure flawless operational functionality. Take advantage of our one-stop-shop service and nationwide support without regional restriction. Receive counsel from our large network of experts with extensive industrial and customer service experience. Demonstrate your corporate responsibility and commitment to safety with rigorous testing to ensure your smoke protection and control systems work when called upon.
Testing for smoke protection, extracting and control systems, shut-off devices and ventilation units
Our experts help you plan and implement systems designed to extract smoke from emergency exit route and rescue access areas, and keep them smoke-free. We provide comprehensive testing of fire prevention technical measures , extraction and ventilation units as well as shut-off devices. We assist in obtaining regulatory approval of your fire prevention strategy and conduct regular follow-up testing of your smoke protection systems.
Within the framework of the fire prevention regulatory approval process, we test the efficiency and reliability of smoke protection and control systems as well as extraction units at regular intervals both before and after commissioning according to statutory requirements and best engineering practices. We further check ceilings and doors, verify proper system installation and test the functionality of shut-off devices - such as fire dampers - crucial in preventing flames and smoke from spreading through ventilation systems.
Reliable testing for reliable systems
Smoke protection and control systems must function properly to provide life-saving services in the event of a fire. We provide you a unique global network of experts with years of experience in testing and inspecting these critical systems to relevant standards and codes.
Rely on us to help you to make sure everyone can find a safe way out! Call now!
This might also interest you
Last Visited Service Pages