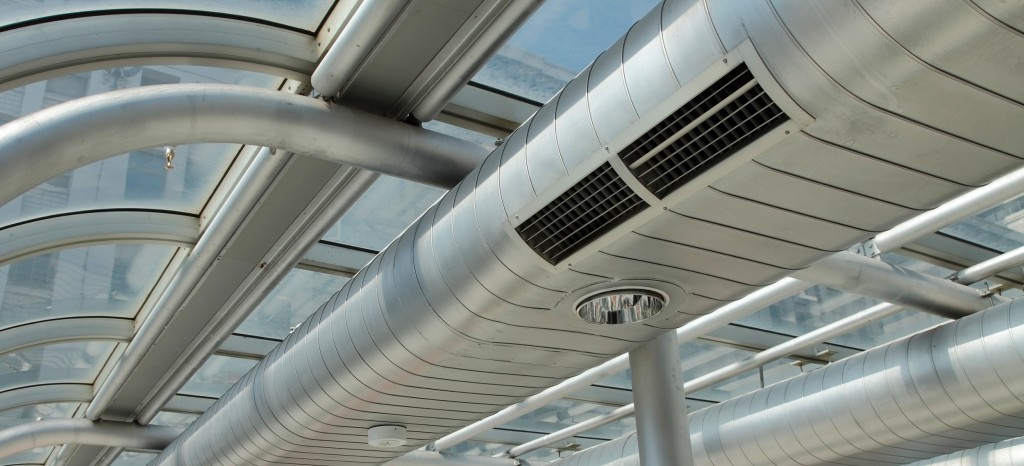 Ensuring safe and efficient HVAC system performance
The air around us is an unseen but essential factor for optimum productivity. It affects workers' health as well as the performance of technical components in machine rooms and data centers. Your heating, ventilation and air conditioning (HVAC) system is responsible for maintaining superior air quality and appropriate indoor climate in the workplace.
Our HVAC system testing and inspection services enable you to maintain these high standards. Our experts can help you avoid planning errors, ease approval processes and comply with applicable safety and energy efficiency standards and regulations in your country or region.
Partnering with us means gaining access to our considerable expertise, substantial experience and professional objectivity. Use our internet-based EquipmentOnline service to manage your own inspection schedule.
Submit an electronic application form to get started.
HVAC system testing for fault-free operation and clean air climate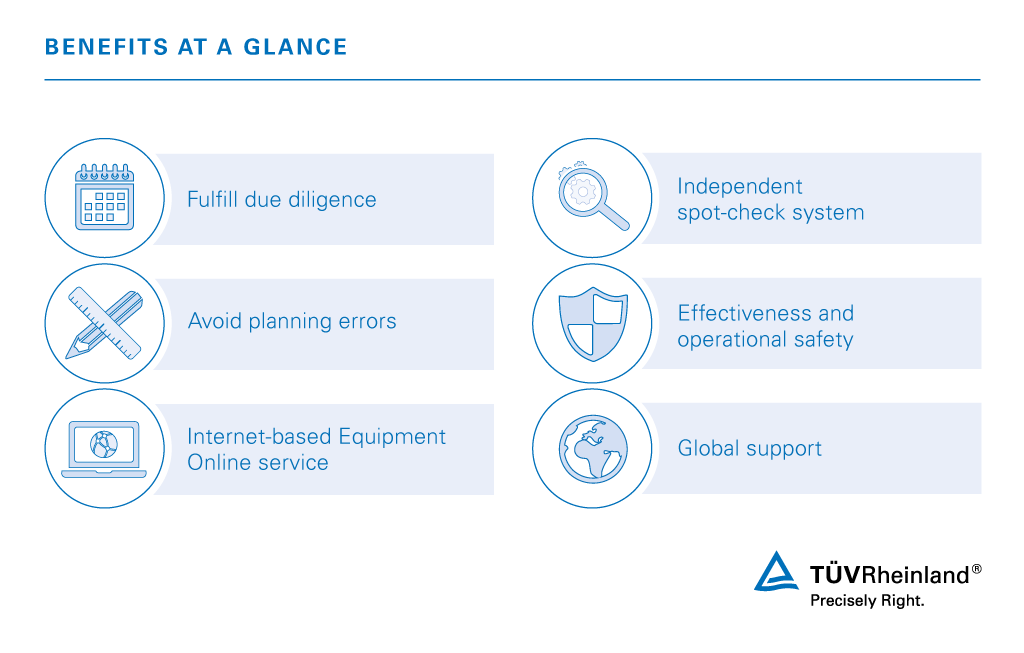 Perhaps the most salient benefit of our testing services is guaranteeing uninterrupted, safe and efficient functioning of your HVAC system. This means you can rely on your system to preserve air quality and indoor climate. Furthermore, you can maintain the proper conditions for the efficient performance of equipment in machine rooms and data centers. Additional benefits to our service include providing proof of due diligence and protecting your company in case of litigation arising from losses or damage. We can also certify your operators' qualifications, assist with compliance issues and a host of other topics related to HVAC planning, installation, maintenance and operations. Our internet-based EquipmentOnline service allows you to optimize your inspection experience by providing the tools for you to manage appointments and meet deadlines.
Our approach to HVAC inspection and testing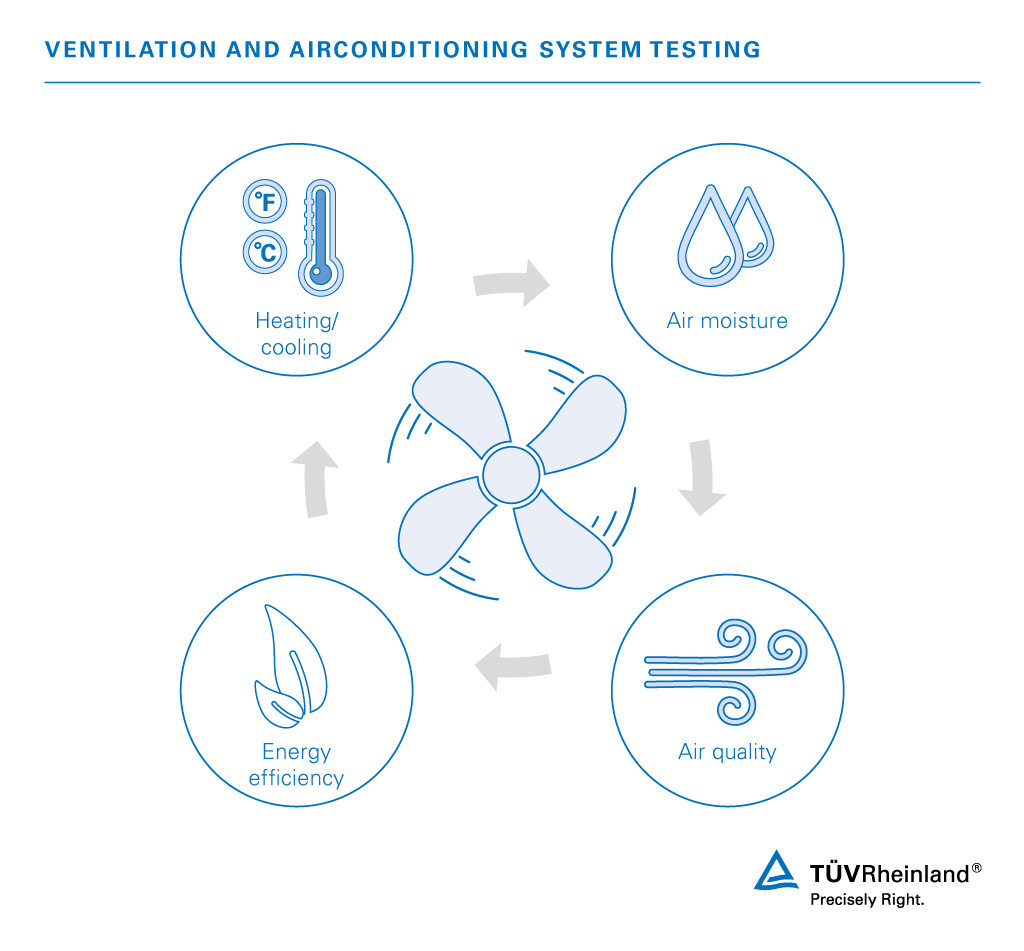 We enable you to ensure the safe functioning of every aspect of your heating, ventilation and air conditioning system. Our services include:
Consultations on the design, planning and installation phase through acceptance and start-up testing
Inventory of installed components, real usage and general condition
Measurement of air quality, flow and comfort
Periodic testing and support for repairs, modifications, and determination of potential improvements to meet regulations
Compliance testing for a variety of regulations, for the provisions of indemnity insurers and support throughout regulatory approval procedures
Risk assessments, technical documentation review and expert reports
Measurement of necessary conditions for efficient equipment performance
If you are located in Europe, our service is mandatory to meet regulations. While optional elsewhere, a consultation with our experts can help you spot problems and areas for improvement. Our EquipmentOnline tool makes remembering deadlines and managing due diligence easy.
Regulations and legal basis for our services
Occupational health and safety regulations
Construction and environmental protection codes
German social code (Sozialgesetzbuch, or SGB)
State building codes
Energy economy legislation
VDE 0100 ff, for example:


Part 551 - Low voltage power generation facilities
Part 560 - Safety services
Part 710 - Medical locations
DIN EN 50171 - Central power supply systems
We help you meet high standards for HVAC systems
We share your goal of maintaining high quality standards and ensuring a safe, efficient HVAC system. Our testing services are based on occupational health and safety regulations, construction and environmental protection codes, state building codes, energy economy legislation and the German social code (SGB). A meeting with one of our experts is sure to convince you that our know-how, experience and professionalism are the right fit for your company.
Contact us to learn more about our services.
This might also interest you
Last Visited Service Pages