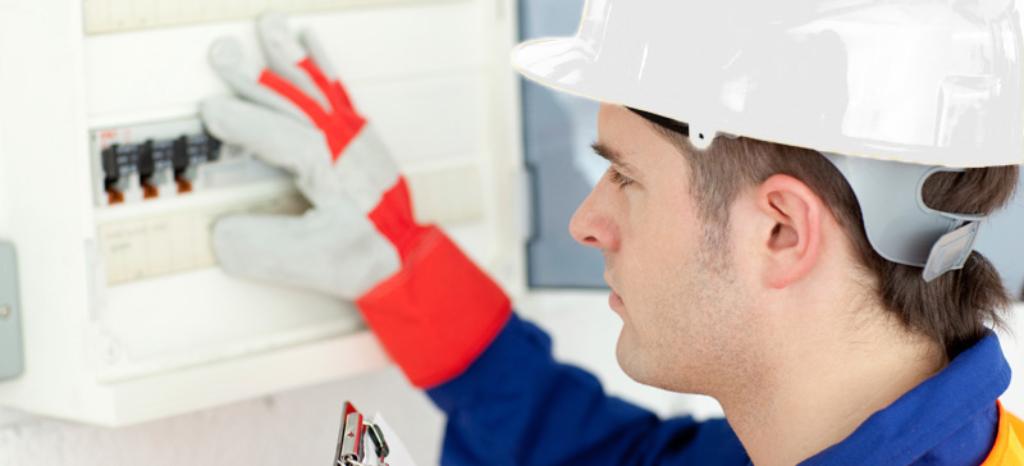 Guarantee continual power access with testing of your standby power supplies
When normal power supply fails or is unexpectedly shut off, standby or emergency supplies must be ready to provide enough electricity to avoid downtime and loss of revenue as well as to protect both assets and employees. Our experts test the efficiency and functional reliability of your emergency system to make sure your power sources are adequate and ready. We determine the effectiveness, safety and reliability of your emergency power supply units to develop an individually-tailored, viable protection strategy which ensures your uninterrupted access to power.
Make sure your backup systems can fuel your business in times of need. Contact our service representative today!
Strengthen your emergency power concepts with our testing services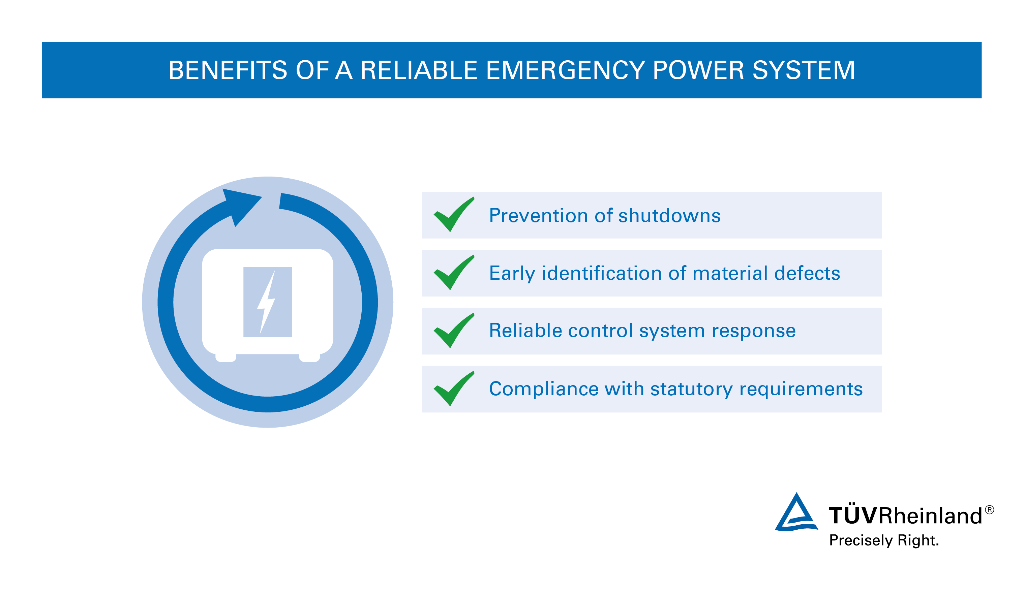 Take advantage of our many years of experience and broad network of international experts to meet your statutory requirements for standby power systems. Identify hidden defects and material degradation early on to sidestep power failures and prevent costly shutdowns. A leading provider of testing, inspection, verification and certification services, we offer you comprehensive emergency power supply solutions to make sure you are always connected to an abundant power source.
Our testing and support plans for your backup power systems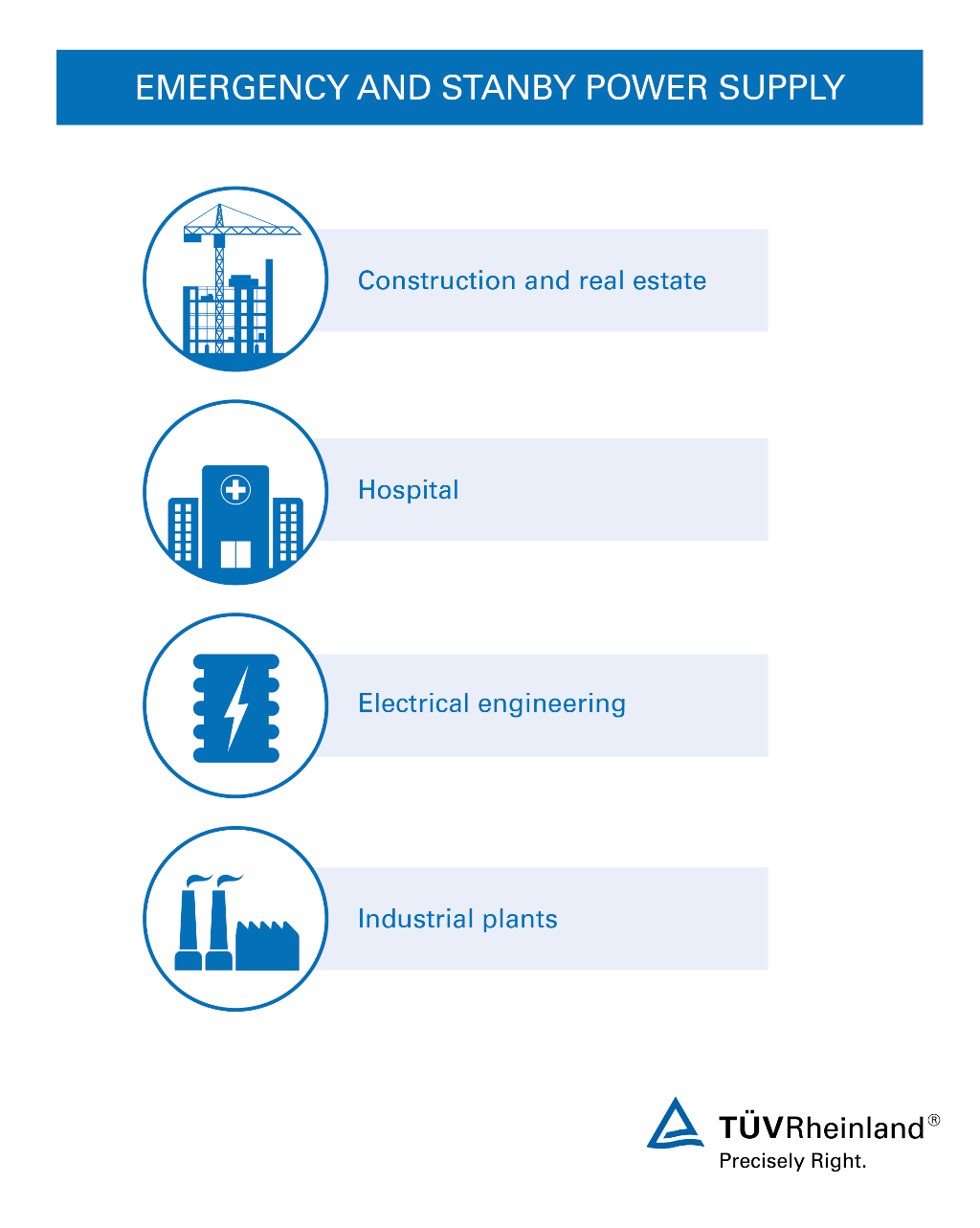 Our experts:
Plan and construct emergency power supply units
Examine existing and renovated units and protection concepts
Test efficiency, functional reliability and safety
Measure load flows and short-circuit currents in the distribution network and synchronization response
Analyze power supply networks and adopt protection procedures
Develop selective tripping or grading plans for emergency power supply systems and strategies
Assess standby and emergency power supply availability
Evaluate short circuit resistance, inspect switch-off conditions and categorize selectivity strategies
Review building code requirements
Verify load tests and warranty criteria
Assess control system response of emergency generator
Our services are conducted compliant to regulatory standards on:
Power installations and safety power supply in commercial facilities
Requirements for safety power supplies
Central power supplies
Your experienced standby power supply expert
We provide expert services designed to plan, test and help you maintain your standby power supply system. We support energy distributors, construction contractors, real estate developers, electrical engineers, industrial plants and hospital facilities to implement and safeguard critical backup power systems in various settings. You can rely on our extensive experience and global network of experts to keep you connected, compliant and competitive and ensure that the power stays on when you need it most.
Energize your backup power system. Make an appointment and have it tested now!
This might also interest you
Last Visited Service Pages