Global trends, the demands of stakeholders and different market trends constantly present new challenges to companies in the food sector and their supply chains.
These companies increasingly see themselves forced to deal with the threat climate change poses to the food system, the rapidly growing global population and the rise of the middle class in developing countries. Aging populations in the more developed countries, the trend towards urbanization and technological progress all present companies with further obstacles. Globalization has an additional impact on the already complex supply chain, and food-sector companies are exposed to growing environmental and social pressure.
We are here to provide you support in meeting your customers' rising demand for safely produced, manufactured and traded food and feedstuffs! We can help your company cope with the constantly changing situation in the food sector.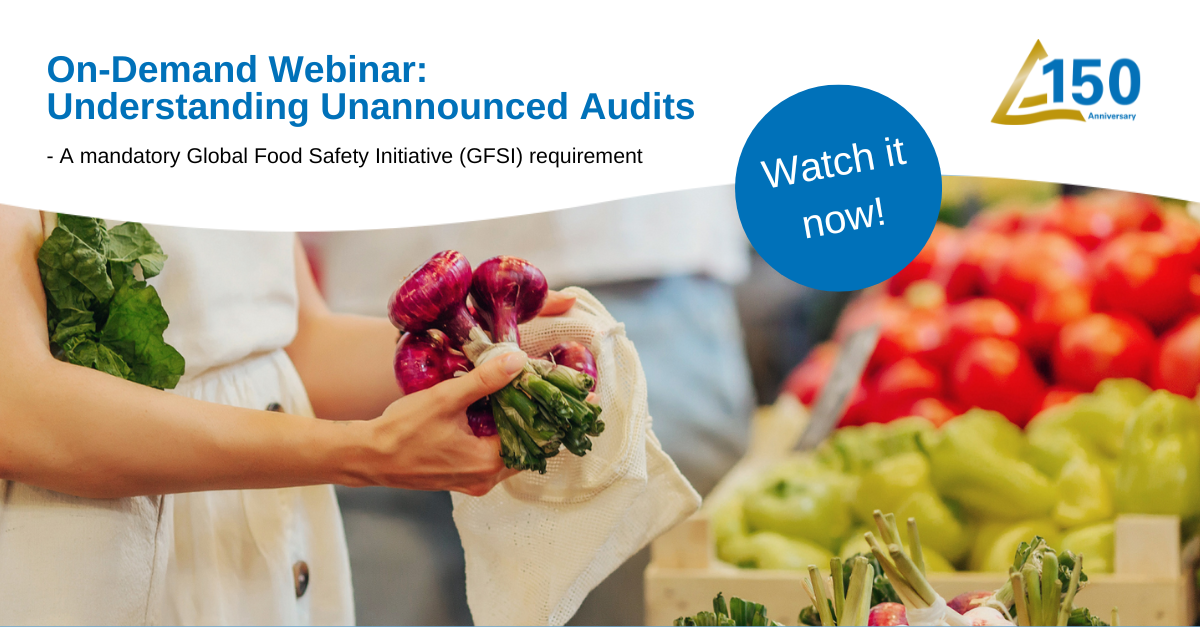 Our Solutions for every industry sector within the Food Supply Chain
Processing / manufacturing
Distribution, transport & storage
Hospitality, retail, catering, services
You are a food producer
Industry, trade, and consumers are placing ever higher demands on how food is produced
Customers want verifiable proof of food safety, hygiene, environmental sustainability, animal welfare and social standards
Without such proof, your business model will be at risk
Agricultural enterprises have varied and complex production methods, which makes it difficult to certify their processes and products
You are a processor of food and therefore key to the supply chain
Nowadays, independent certification is a ticket to trade and is perceived as requirement to demonstrate your due diligence.
You need to ensure that products meet your own quality standards while also giving customers guarantees about quality, safety, and the source of your food products.
Falsification of food source and quality is on the increase
The reputations of big-brand companies, retail chains, and other customers depend on the actions that you take and assurance you can deliver.
You are a vital link between food producers and food consumers
Your clients want maximum transparency along the entire supply chain
You are responsible for the safety and quality of the food entrusted to you
Your customers expect you to deliver on the promises they make to their customers on food safety and quality
Many businesses in the food sector will work only with partners who can officially prove their high standards of food safety and quality
Consumers are increasingly choosing foods based on source, animal welfare, environmental concerns, etc. in addition to traditional criteria such as price, taste, and convenience.
They are willing to pay more for greater transparency
As the "final link" in the food industry chain, retailers, catering, gastronomy and service are a particular focus for consumers
To demonstrate high standards of food safety, businesses require recognized certification from a neutral party
Maintain sustainability, responsibility and transparency and build trust!
Certifications, assessments and solutions for supply chains in the field of food safety and quality make your company more resilient to shifts in the market.
Benefit from certification to show consumers, business partners and authorities that you meet important requirements and assume responsibility. You ensure transparency and allow comparability, while saving time and money by using resources more effectively and optimizing processes.
At the same time, you gain a competitive advantage by enhancing your brand reputation, strengthening existing customer loyalty and acquiring new customers more easily.
Whether on site or from afar – we are there for you wherever you need us!
Our experienced network of TÜV Rheinland auditors is capable to provide you with support wherever you need us.
We can visit your plant on site or carry out part of the audit remotely, offering you the solution that best and most adequately meets your needs!
High-performance management systems for quality, safety, responsibility and transparency in the food industry – including management systems certified by TÜV Rheinland.
Get the most important information in our 5 Minute Guide
| | | | |
| --- | --- | --- | --- |
| pdf | Certification Solutions for the Food Sector - 5 Minute Guide | 194 KB | Download |
Talk to our food-certification experts now