Protect health and secure productivity - with a certified Occupational Health and Safety Management System from TÜV Rheinland
Shaping the future of your company in a sustainable way also means taking precautions for the safety and health of your employees. After all, the performance of your employees is one of the most important foundations of your company's success today and tomorrow.
Professionalisation of occupational health and safety as a prerequisite
With a systematic, certified occupational health and safety management system, you create the basis for more efficient and productive work processes and make sure that your employees are motivated and productive.
With a professional management system and appropriate certification, you prevent occupational accidents, reduce absenteeism, increase efficiency, position your company as an attractive employer and underline your corporate responsibility.
Legal certainty and employee satisfaction
What's more: an occupational health and safety management system certificate underpins the legal security of your company and its managers. At the same time, you systematically increase the satisfaction of your employees and sustainably strengthen the trust of customers and partners, so that you can continue to be successful in the future.
Certified occupational health and safety management system according to ISO 45001
With an ISO 45001 certification, you put the preventive protection of your employees in the foreground. Another advantage of the standard is the efficient integration into already existing management systems.
We are your reliable partner
With our comprehensive knowledge and decades of experience, we support you in professionally managing occupational health and safety and occupational health management as part of the certification of management systems. With measurable economic benefits and a clear focus on sustainable business success.
Learn more here: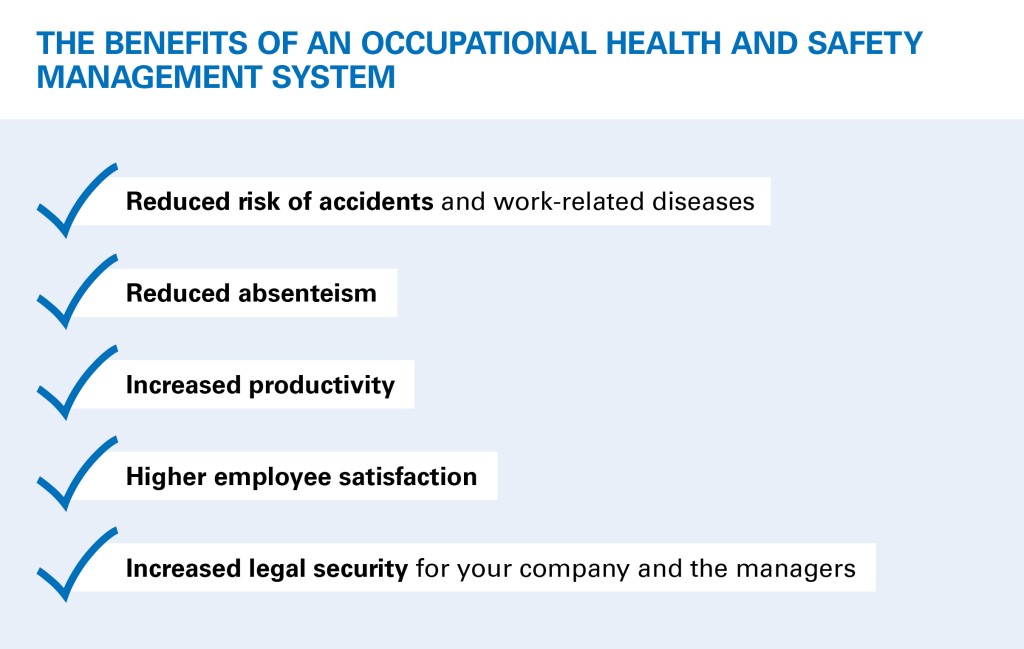 This might also interest you
Contact us for more information on innovative certification solutions.
Our Certification Solutions for