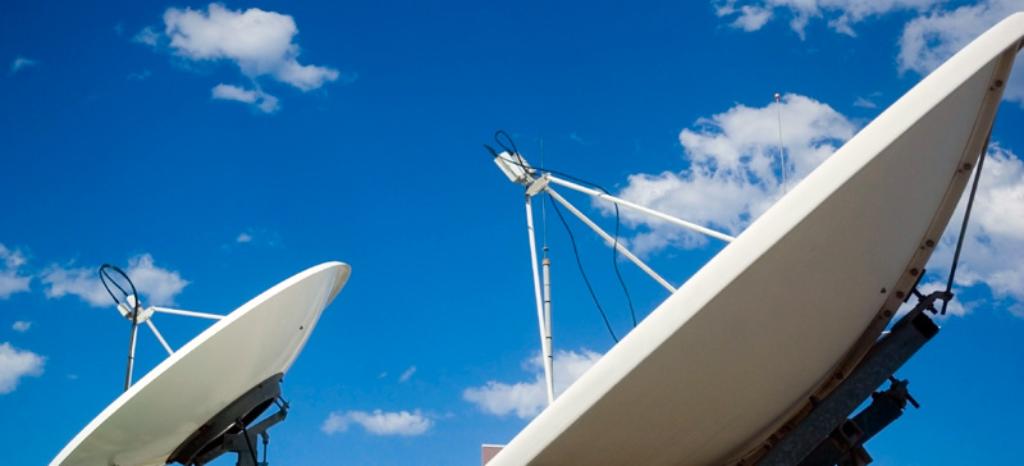 Reliable interoperability of wireless devices with our Zigbee testing and certification services

Smart homes and intelligent buildings rely on various Internet of Things (IoT) systems to operate in unison. To facilitate a functioning smart environment, wireless IoT applications – such as smart thermostats, blinds, door locks, lighting applications, wireless switches, sensors or smart meters – produced by manufacturers from around the world must be able to communicate with one another.
One of today's most widely adopted and fastest growing low-power communication protocols, Zigbee, provides the only interoperable radio frequency solution for wireless IoT applications. Built on IEEE 802.15.4, Zigbee is an open standard-based wireless communication protocol.
We have been a Zigbee authorized test lab for over 10 years and can be your one-stop-shop service for testing and certification of your Zigbee compliant platform (ZCP) or Zigbee end product. With our services, we ensure that products operating within the Zigbee wireless communication protocol are both compliant and conform to the applicable Zigbee specifications facilitating interoperability.
Moreover, our Zigbee 3.0 test tool helps manufacturers perform in-house pre-testing prior to final testing and verification in one of our Zigbee-authorized laboratories. The tool provides engineers, developers and designers early insight into the Zigbee behavior and compliance of a device before official testing to reduce costs associated with research and development as well as shorten time-to-market.
Contact us today to put our experts and services to work for you to achieve Zigbee certification!
Market success with Zigbee testing and certification
The widely used Zigbee protocol for smart devices provides your product the interoperability needed for wireless devices to effectively communicate together and to work reliably, even if one product in the systems fails.
Our one-stop-shop services for Zigbee product certification (ZCP) are cost effective and assist in getting wireless IoT products on the market quickly. With authorized test laboratories in the USA, Europe and Asia, we provide you with testing and certification services for wireless devices authorized by the Zigbee Alliance. Gain the competitive edge with compatible Zigbee certified products to ensure your success in any market.
In addition, Zigbee certified products enable consumers and businesses to easily recognize products that can be successfully integrated into their systems and protect them from being limited to a single-vendor ecosystem.
Our Zigbee testing and certification approach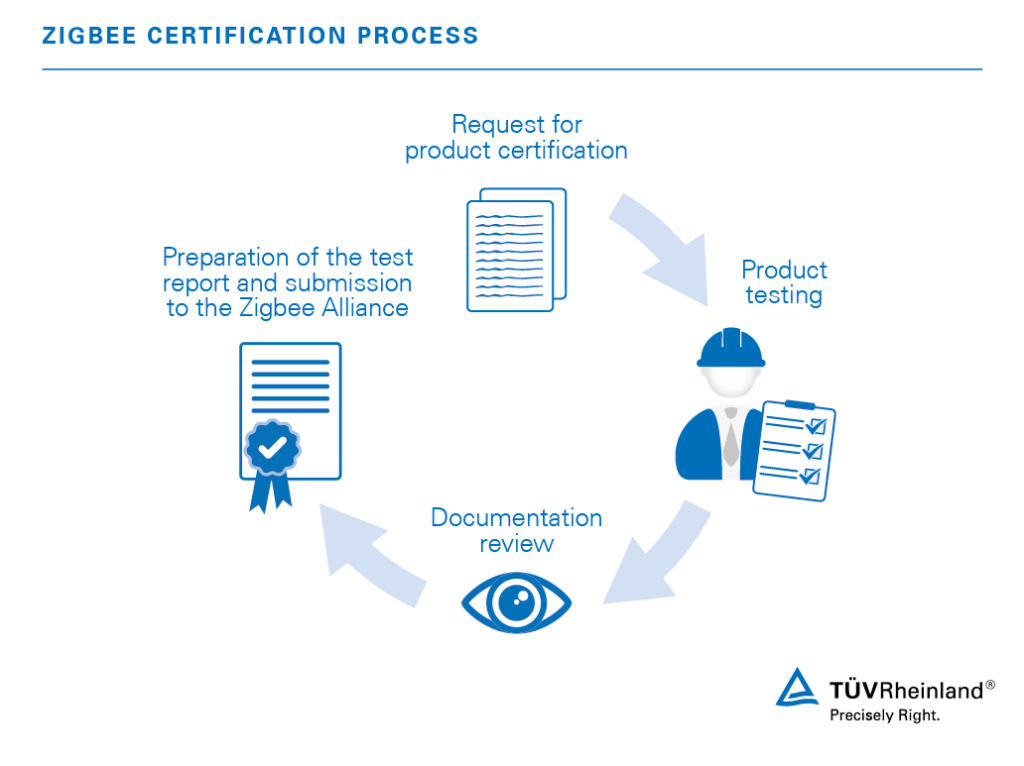 As a Zigbee authorized laboratory, we provide testing and certification services for legacy, Zigbee light link (ZLL), home automation (ZHA), smart energy (ZSE) as well as the latest Zigbee 3.0 and green power (ZGP) specifications.
We implement a four-step approach to Zigbee certification:
Documents and application are submitted
Product is submitted for preliminary assessment and testing according to the Zigbee Alliance test plan
Final certification test run
Preparation and submittal of test report to Zigbee Alliance
Upon successful completion of all Zigbee test cases, the manufacturer will be awarded a certificate from the Zigbee Alliance. Displayed on the end product itself or its packaging, the Zigbee certification logo declares a product interoperable regardless of manufacturer, allowing consumers to purchase and install combinations of devices with confidence.
We now offer our Zigbee certification testing services in Europe (the Netherlands and Germany), the United States (Pleasanton, CA), China (Shenzhen and Shanghai), Japan (Yokohama) and Taiwan (Taipei).
Our Zigbee testing tools
We have developed tools specific for Zigbee testing:
Zigbee 3.0 test harness
Used by product developers and manufacturers to conduct in-house testing, this tool provides information on the compliance and performance of Zigbee 3.0 products. It includes support for testing the basic ZGP proxy, a mandatory Zigbee 3.0 function.
Zigbee green power test harness
We have developed a test harness dedicated to detailed ZGP testing. Our TÜV Rheinland ZGP test harness has been designated by the Zigbee Alliance as the official tool for the testing and certification of ZGP devices. There are two versions of this test:
Pass / Fail
Beneficial for quick analysis of product compliance. Offers pass/fail results, but no additional data.
Development
Provides extensive data of pass/fail criteria display and detailed failure specifics. Often used during ZGP product development to provide insight into the Zigbee compliance of a product.
All Zigbee approved test laboratories use the TÜV Rheinland ZGP test harness for green power certification.
Both the Zigbee 3.0 and the Zigbee green power test harness strategies consist of a software product along with a Zigbee radio dongle (USB), which enables a computer to emulate various Zigbee profiles and interact with the device being tested.
Expert one-stop-shop services for Zigbee interoperability
We have been an authorized Zigbee test lab for over 10 years. Our trained specialists conduct end-to-end testing and certification services for your Zigbee-compliant platform (ZCP) or end product. We work directly with the Zigbee Alliance to make sure your testing results and certification procedure are properly submitted and managed. Our experienced global network of experts provides you with comprehensive Zigbee services from a single source to save you time and money as well as ensure market success.
Contact us to make sure you are compatible and competitive with Zigbee certification!
Learn more about our Zigbee services
| | | | |
| --- | --- | --- | --- |
| pdf | Product sheet – Zigbee product certification | 2 MB | Download |
This might also interest you
Last Visited Service Pages