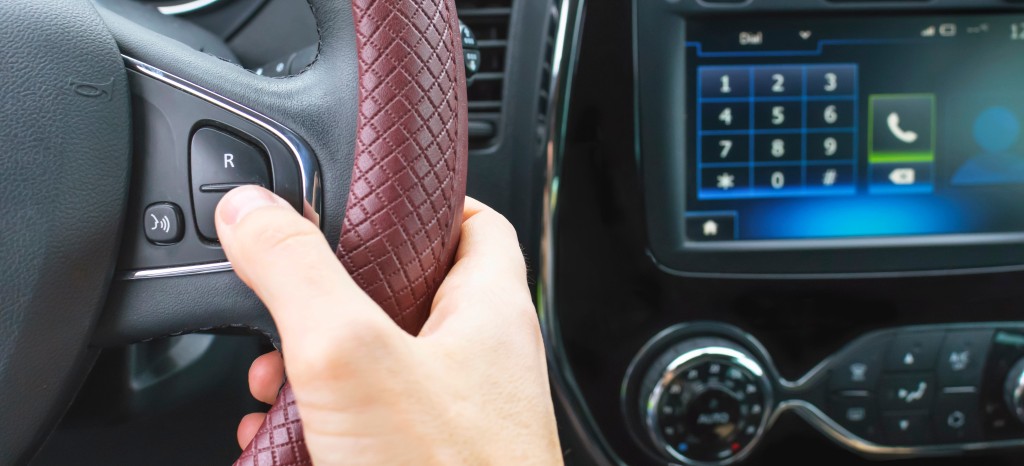 Competitively position your wireless devices with the latest Bluetooth® Qualification
Certified Bluetooth® technology enables convenient and secure connectivity over short distances for many devices such as computers, laptops, cell phones, cameras, networks and medical equipment. Based on the IEEE 802.15.1 Wireless Networking Standard, the technology uses short-wavelength UHF radio waves to exchange data between two devices.
To ensure reliable and compliant products, we provide specialized Bluetooth® qualification and support services. Our experts have the extensive experience necessary to assist you in all of your Bluetooth® testing needs.
Ensure conformity with our comprehensive Bluetooth® qualification services!
Certified and competitive with Bluetooth® testing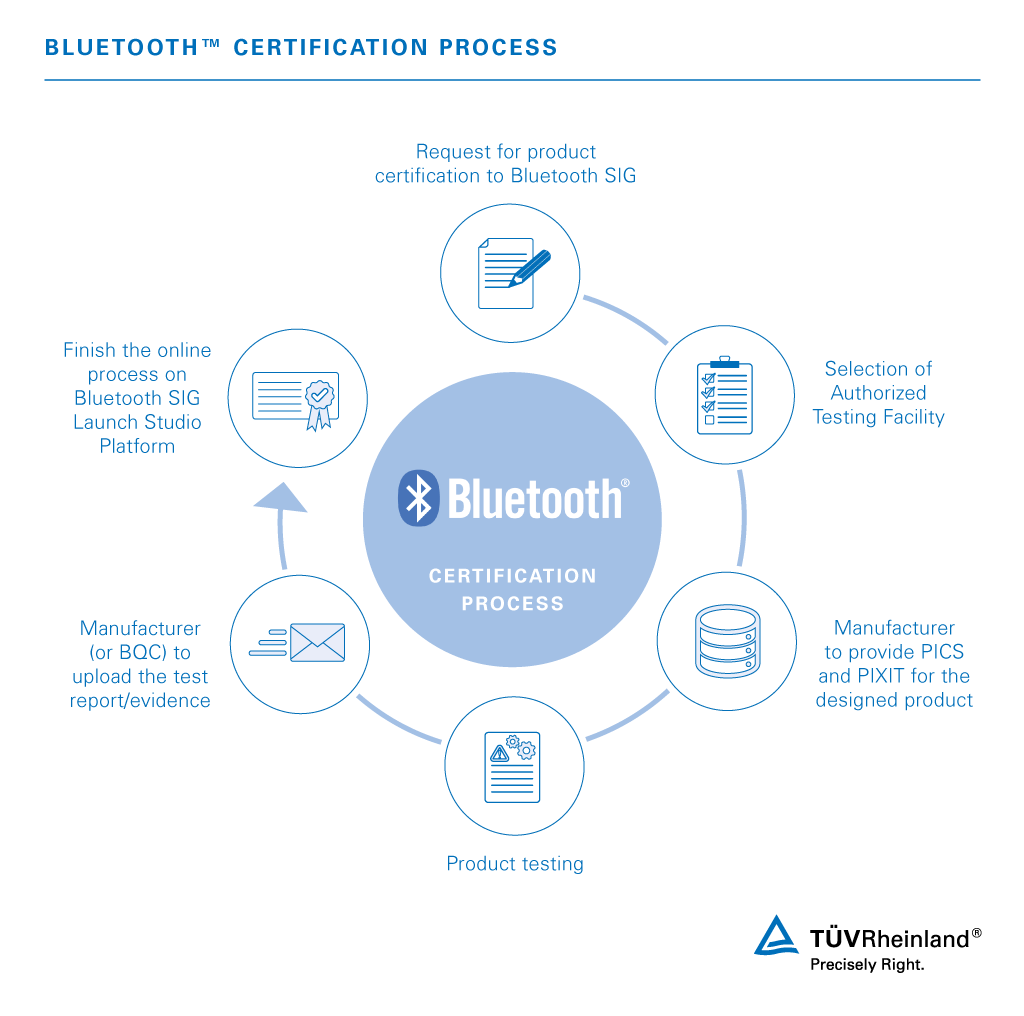 In order to confidently place your products on the market, we will guide you through the process of Bluetooth® qualification. With our extensive experience in project registration, test-plan preparation and product listing, you can rely on our Bluetooth® Qualification Consultants (BQC) to support you through the entire qualification process. We provide a one-stop service with a comprehensive testing portfolio and established Bluetooth® Qualification Test Facility (BTQF). Show consumers that your products are functional, reliable and demonstrate your corporate commitment to quality with Bluetooth® qualification.
Our approach to Bluetooth® qualification
To acquire the right to embed the Bluetooth wireless technology into the designed product and/or to use the Bluetooth® wireless technology trademark, your products must be qualified (tested, assessed and declared) according to the Bluetooth® Qualification Program (BQP) established by Bluetooth SIG - a global trade association, which oversees the development of the specification and manages the qualification program.
It is important to note that customs officials use the Bluetooth SIG's Bluetooth Products Database to verify if a product using Bluetooth technology has completed the Bluetooth Qualification Process. If customs officials are unable to locate a product in the database, customs may seize the product. The Bluetooth Products Database is also used by distributors and online retailers. If online retailers or Bluetooth SIG is unable to locate a product in the qualification database that product may be removed from the online retailer. Bluetooth SIG members are a major source of information for this program by reporting violations. If you suspect a product is in violation, you may report that here.
A prerequisite to start a qualification process for a product is to be registered as either Bluetooth SIG Adopter or Associate member. The qualification process flow and necessary steps are determined by the composition of the product under assessment (tested or untested component, subsystem product, end-product).
After receiving the completed TÜV Rheinland Bluetooth® questionnaire, we provide comprehensive services for Bluetooth® qualification including support for the declaration of supported features, test plan generation, testing and uploading test results.

Our complete range of Bluetooth® testing and test support services cover:
Radio frequency (RF)
Baseband
Link manager
Protocol conformance
Profile conformance
* Support for areas not covered from validated test equipment and test case categories above may be limited to test support service like e.g. test log analysis.


Our Bluetooth® qualification approach is as follows:
Initial documentation prior to test-plan preparation
Documentation prior to testing
Final documentation needed to prepare compliance folder
Bluetooth® technology is suitable for the following markets:
Phones, tablets & PCs
Connected Devices
Automotive
Smart Building
Smart Industry
Smart City
Smart Home
Benefit from your global Bluetooth® testing leader
We lead the field of Bluetooth® testing and qualification services in the global market. Our global offices and facilities provide a wealth of experience in the Bluetooth® qualification process and offer a comprehensive range of testing and qualification services to all Bluetooth SIG members.
Our Bluetooth® service scope covers Test Case Reference List (TCRL) category - A qualification testing up to the Host Controller Interface (HCI) but also support, result analysis and debugging support for a wide range of non or not yet validated or manufacturer defined protocol and profile test set-ups.
Ask us about our Bluetooth® testing services!
Qualify your products for Bluetooth SIG Core V5.1 – Get Bluetooth SIG listed
When the Bluetooth Special Interest Group (SIG) and Bluetooth Test and Interoperability (BTI) workgroup updated the Bluetooth core specifications, they enable manufacturers to cater new markets of location-based services using direction finding features. These features can be used for various use cases like asset tracking, vicinity promotion services and many more. This has a huge potential in various location-based services.
TÜV Rheinland's CTE conformance test solution (CTE V48.1) has been validated and approved by Bluetooth SIG Core V5.1 direction finding features of Angle of Arrival (AoA) test scenarios. RF-PHY specs are mandatory for getting the Bluetooth SIG listing, which gives confidence in precise location finding as a basic requirement for providing location services.
For the quick Market Access of your products, we support you on various locations all over the world. Our test locations are Bluetooth Qualification Test Facilities (BQTF) recognized by Bluetooth SIG. Just get in touch with us and find an expert close to you.
Downloads
| | | | |
| --- | --- | --- | --- |
| pdf | Flyer – Bluetooth Certification Services | 159 KB | Download |
This might also interest you
Last Visited Service Pages