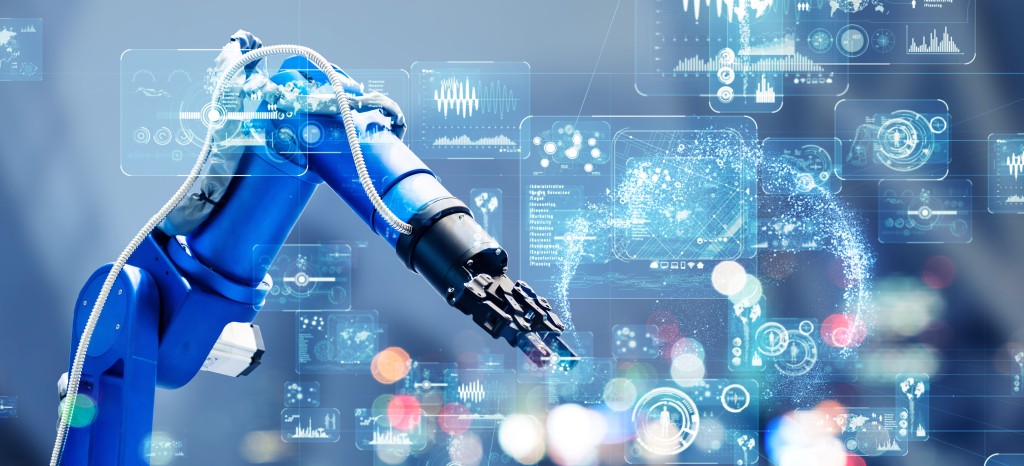 Antenna performance evaluation and CTIA certification with our testing services for wireless devices
As a wireless device manufacturer or developer, keeping pace with international standards, local regulations and having your antennas certified according to CTIA standards is the key to market access. In addition, it is necessary to address new challenges in antenna implementation posed by increasingly compact wireless devices.
Our Over the Air (OTA) testing services enable you to meet these demands and more. We measure antenna and receiver performance as well as overall device system performance, allowing you to predict reliability and functionality. Upon completion we provide a detailed service report.
Recognized for our expertise, we bring many years of experience to the table. We take pride in exceptional customer service, as well as convenient, one-stop-shop testing.
Contact us today for further information.
Minimize time to market and ensure compliance with OTA testing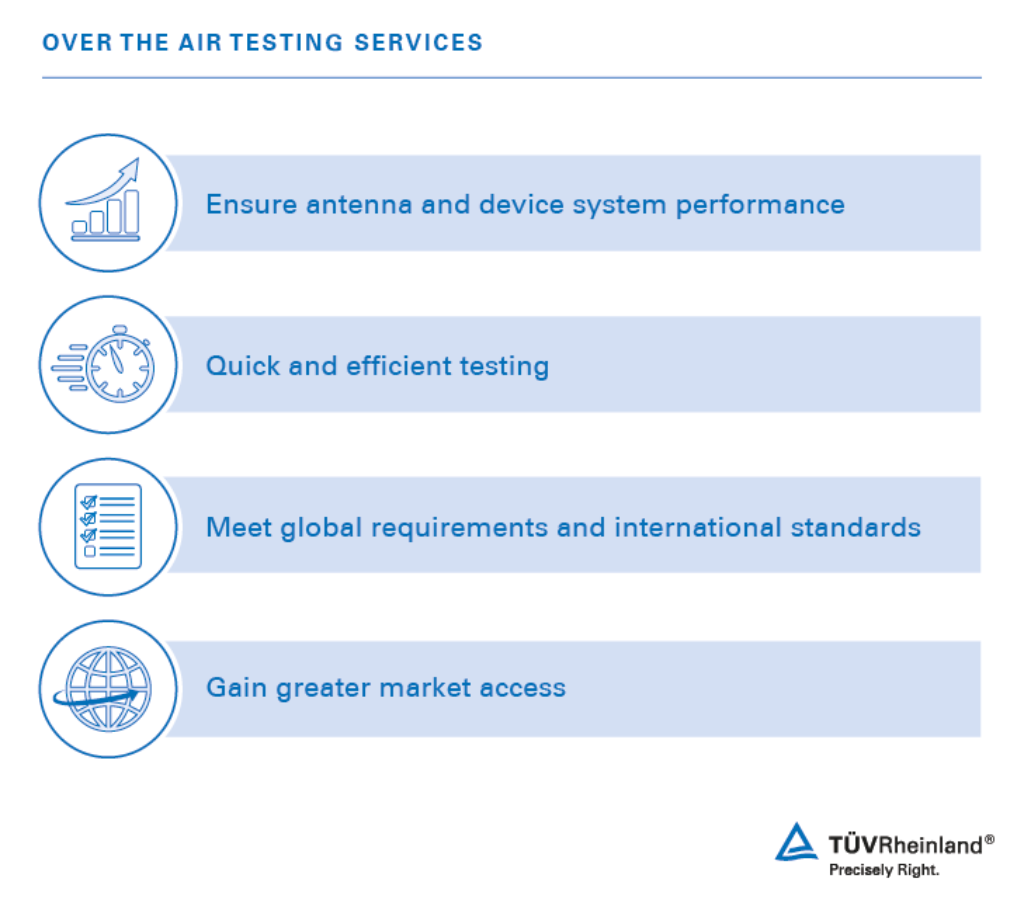 Performance evaluation of the antenna is a key factor in device performance. With our OTA testing services, we enable you to stay in compliance internationally and locally and provide CTIA certification. Proof of compliance opens markets, allowing you to keep your competitive edge with global access. Benefit from detailed test plans specific to your product and the support of our global experts throughout the entire project cycle.
Testing in our state-of-the-art OTA-SISO and -MIMO chambers
Our state-of-the-art OTA-SISO (Single Input Single Output) and MIMO (Multiple Input Multiple Output) chambers are capable of testing a vast selection of technologies and applications. The testing process and timeline is based on each specific product's needs. Our testing services include:
Quick and efficient OTA testing services
We deliver reliable, high quality OTA testing. With our top-of-the-line OTA-SISO and MIMO chambers, we generate device performance results for network operators, customers, and additional interest groups. Dedicated to efficiency and quick turn-around times, we keep you abreast of regulatory developments and remove obstacles to market access.
Speak to a service representative for more on why we are your ideal OTA partner.
More information on OTA testing
| | | | |
| --- | --- | --- | --- |
| pdf | Product sheet – Over the air (OTA) testing | 730 KB | Download |
This might also interest you
Last Visited Service Pages