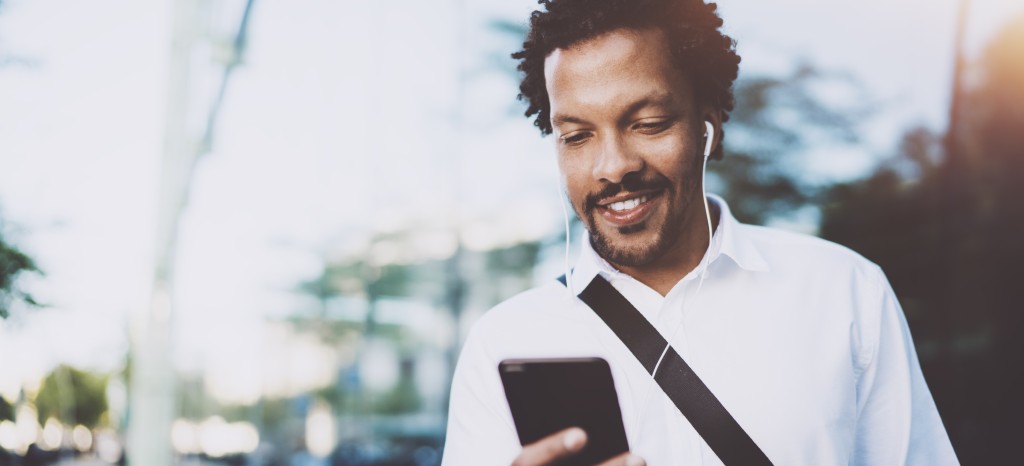 Ready for 5G with certification and radio type approval testing
Efforts to expand connectivity to more and more devices in the Internet of Things (IoT) with increased speed and efficiency have led to the development of fifth generation new radio (5G NR) technologies and devices. To accelerate the adoption of 5G, these products can be introduced using the control plane of an existing 4G LTE network as non-standalone mode (NSA) as well as ultimately operate on a standalone (SA) 5G core network on the user plane. These high-performance components, supported by 5G NR technical solutions, will operate at speeds one hundred times faster than possible with previous wired and wireless transmission generations to enhance functionality and reliability in IoT and cellular communication.
As a Notified Body in the EU and TCB in the US, we can help you achieve the certification applicable to your products. We provide comprehensive testing, certification and radio type approvals for all cellular technologies already like 2G, 3G, 4G and new 5G as needs are unique to your product, market, and network operator partners .
Our experts can assist you in all aspects of regulatory requirements and also in the industry standards required beyond these, e.g. ETSI, CTIA, PTCRB, 5GAA etc. We also offer comprehensive support for other technologies integrated into your devices, such as Bluetooth®, Wi-Fi® or even LPWAN – at anytime, anywhere in the world.
Confident and compliant with testing for cellular devices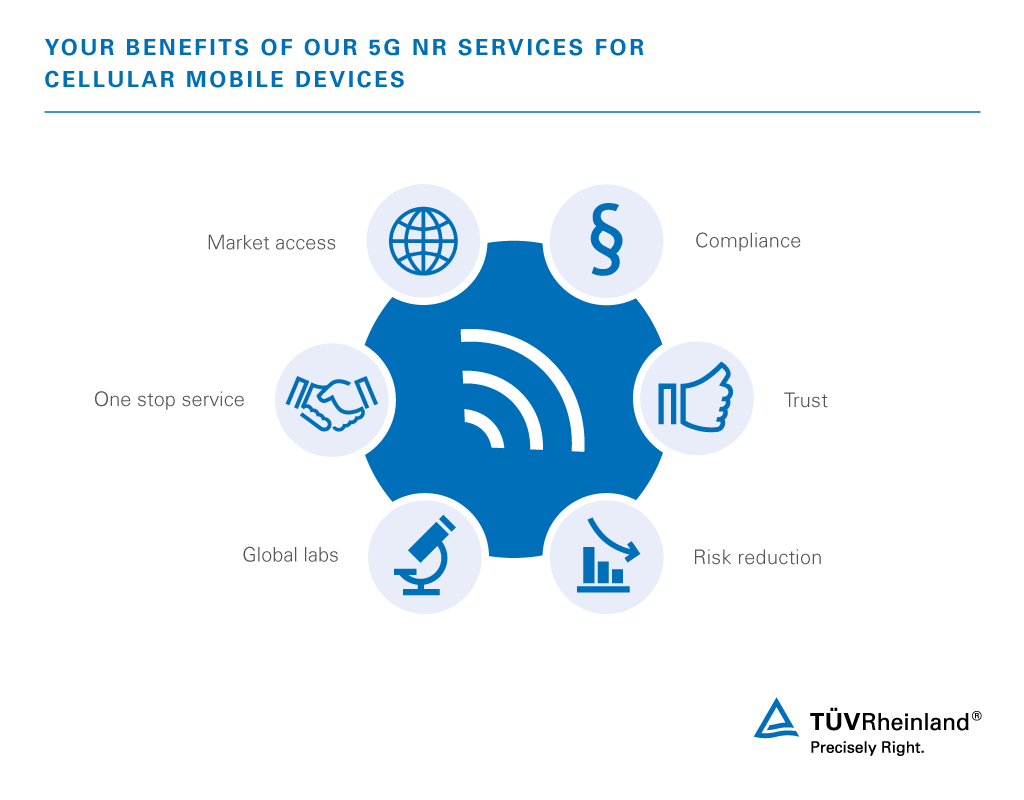 Our one-stop-shop approach assigns a single product manager (PM) to carry out all relevant scope testing in state-of-the-art global laboratories and support you with focused and clear communication. We help you meet regulatory compliance , lower potential risk, increase consumer and business partner trust, ensure reliable and efficient performance, and strengthen your brand in the markets of your choice over 170 countries.
Our testing, certification and type approvals for 4G/5G technology
We conduct comprehensive testing, certification and radio type approval services to ensure your compliance to current 2G, 3G, 4G standards and new regulations governing 5G NR technologies and devices. We test products which use both frequencies sub-6GHz (FR1) as well as mmWave >24.25GHz (FR2) frequencies for 5G testing.
Our experts are available around the world to support manufacturers by providing:
In addition to manufacturers, we provide well-rounded services to quality managers searching for comprehensive information on market requirements and a one-stop-shop testing and certification approach. As a globally recognized testing service provider with strong brand recognition and a reputation of excellence, we help product managers ensure a fast and cost-efficient launch in all their targeted markets. We provide R&D engineers with the technical expertise and practical knowledge they need. When necessary, we are pleased to offer ad-hoc support and testing capacity. Our experts work in long-term contracts and partnerships with purchasing departments around the world, providing high accreditation, compliance and capability qualifications at an attractive price.
Our services are conducted in accordance with mandatory testing regulations based on mobile broadband conformance specifications such as:
3GPP TS 38.521 (UE: 5G-NR) [UE = User Equipment]
3GPP TS 38.141 (BS: 5G-NR) [BS = Base Station]
Our experts are also on hand to assist you with voluntary R&D exploratory and performance testing according to your needs. We look forward to adding new clients from the automotive, energy, smart home/building, food and agriculture, city management, governmental agencies, healthcare, public transportation, smart cities, industrial automation, the cloud, augmented reality, cyber security and many other sectors evolving with 5G technology.
Your respected expert partner for hi-tech turnkey solutions
Our Notified Body and accreditation credentials are recognized around the world. We conduct testing, certification and type approval services in over 10 innovative Wireless/ IoT testing centers with large professional labs in all industry hotspots including Silicon Valley, Shenzhen, Taiwan, Japan, India and Europe. We provide comprehensive services from a single source to promote clear and precise communication to ensure appropriate regulatory compliance and support fast time to market. Our years of experience with customers from across the globe enable us to provide you the expertise you need to succeed in competitive hi-tech markets.
Put our expertise to work for you!
This might also interest you
Last Visited Service Pages