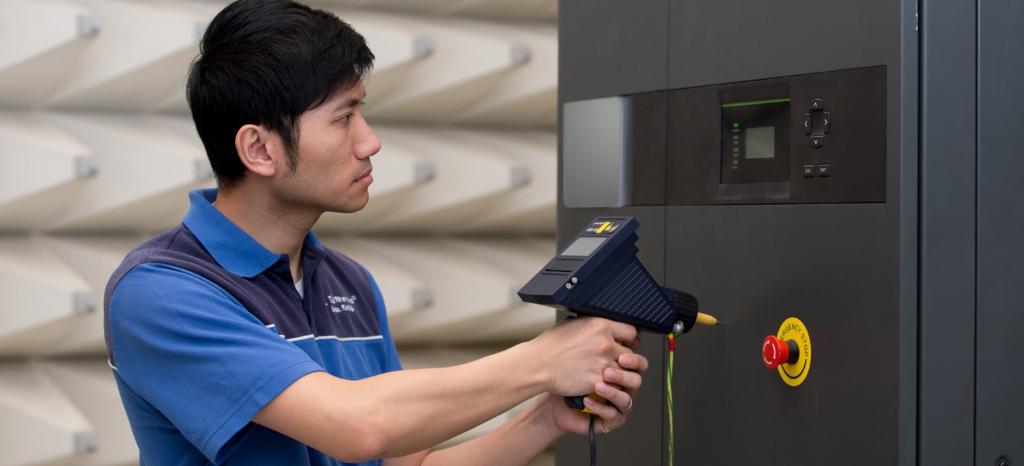 Test sugli inverter: un servizio chiave per tutti gli operatori del settore energia
Gli inverter svolgono un ruolo fondamentale e delicato all'interno degli impianti di produzione energetica. Questo è ancora più vero oggi, con lo sviluppo ormai consolidato delle fonti di energia rinnovabile e la crescente importanza rivestita dalla produzione di energia.
I test sugli inverter, svolti da un partner affidabile e dotato di notevole expertise nell'ambito dei test sugli inverter come TÜV Rheinland, permettono di partire fin dall'inizio con un marcato vantaggio competitivo in un mercato sempre più concorrenziale.
TÜV Rheinland è a vostra disposizione, contattaci per avere ulteriori informazioni.
I nostri servizi
Effettuiamo test su ogni tipo di inverter, dai micro inverter ai modelli di grosse dimensioni, oltre agli inverter di stringa e offriamo la certificazione degli inverter in conformità alle seguenti norme:
Italia: Guida per le connessioni alla rete elettrica di ENEL Distribuzione.
Germania (Francia & Portogallo): VDE0126-1-1
UK:
- G83 - Recommendations for the connection of small-scale embedded generators (up to 16 a per phase) in parallel with public low-voltage distribution networks
- G59: Recommendation for the connection of generating plant to the distribution systems of licensed distribution network operator
Australia: AS/NZS 4777.2 & 4777.4
U.S.A:
- UL 1741 -Inverters, Converters,Controllers and Interconnection System equipment for Use With Distributed Energy Resources
- IEEE 1547 - Interconnecting Distributed Resources with Electric Power Systems
Canada: CSA 107.1
Spagna: Real Decreto RD 1663/1999

Effettuiamo le prove di sicurezza elettrica in accordo alle norme:
EN 50178: Electronic equipment for use in power installations.
EN 62109-1: Safety of power converters for use in photovoltaic power systems.
EN 62109-2: Safety of power converters for use in photovoltaic power systems Part 2: Particular requirements for inverters
Le prove di efficienza sono svolte in accordo alla normativa europea CE.
Tipologie di test
PV-Simulator (DC-Power)
Immissione continua di 25,000W DC (picco 45.5KW)
Tensione 320V / 380V / 640V
Corrente 80A/53A/40A
Caratteristiche I-U programmabili (es: Massima irradiazione, shading e shading parziale)
Rapido cambio della potenza di ingresso (inferiore a 1ms)

EMC-Basis (AIP e ARS)
Distorsioni a bassa armonica
>52V/µs slew rate
Larghezza di banda 5kHz – 30kHz
& 50kHz – 100kHz
Resistenze interne < 2mΩ
Misurazione automatica tramite SyCore
Altri documenti che potrebbero interessarti
Ultime pagine di servizio visitate