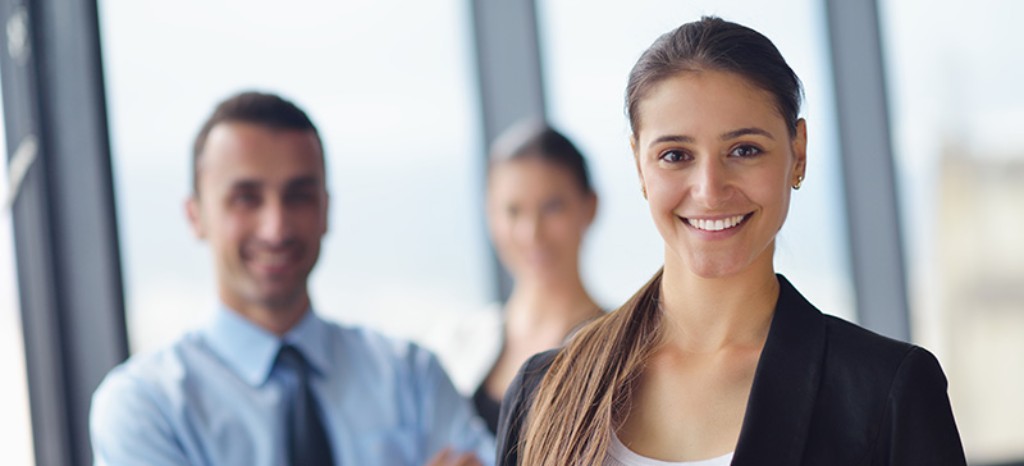 Cutting-edge training from experts in functional safety
Clearly structured, up-to-date information and instruction on international standards and related issues in functional safety is valuable to those engaged in the design, management, engineering and sales of functional safety (FS) systems and components. Trying to understand the content and implications of the standards without professional guidance can be challenging.
As functional safety experts with a long and successful track record of helping industry manage, test and certify their FS systems, we have designed ten workshops intended to share our extensive knowledge of the topic with you. With or without prior knowledge and regardless of your job title, if you work with functional safety devices or components in any capacity, we have a course for you.
Looking back on decades of successful partnerships with industry leaders and a long career as providers of occupational training, we have attracted a team of talented and experienced instructors who draw on their own background in functional safety to make workshops engaging and interactive.
Sign up for a course today!
Know the international FS standards that apply to you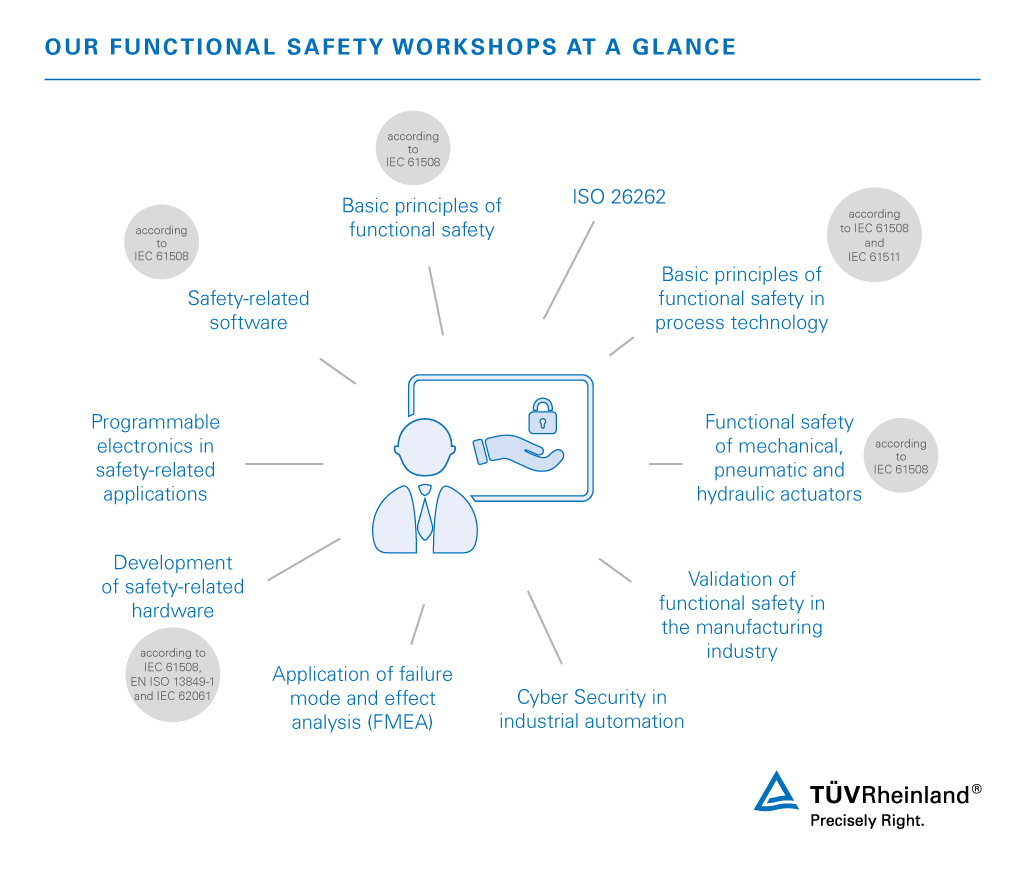 Understanding what the various functional safety standards require and how they relate to your organization, products or job description makes a big difference when it comes to compliance, certification or preventing dangerous incidents. Our workshops cover IEC 61508, IEC 61511, ISO 26262, IEC 62061 and ISO 13849 in depth so that you have the knowledge to do your job better and improve the performance of your organization.
A complete portfolio of functional safety training courses
We have designed ten workshops targeting various aspects of functional safety that can benefit FS professionals and organizations and industries that utilize functional safety systems and devices:
Our Sustainability Initiatives
Nothing less than the future is at stake. Companies, institutions, public authorities and each and every one of us can play a positive role in shaping the path to tomorrow. We provide you with comprehensive support to ensure that you operate safely, sustainably and efficiently for many years to come.
Functional Safety explained in two minutes
This might also interest you
Last Visited Service Pages