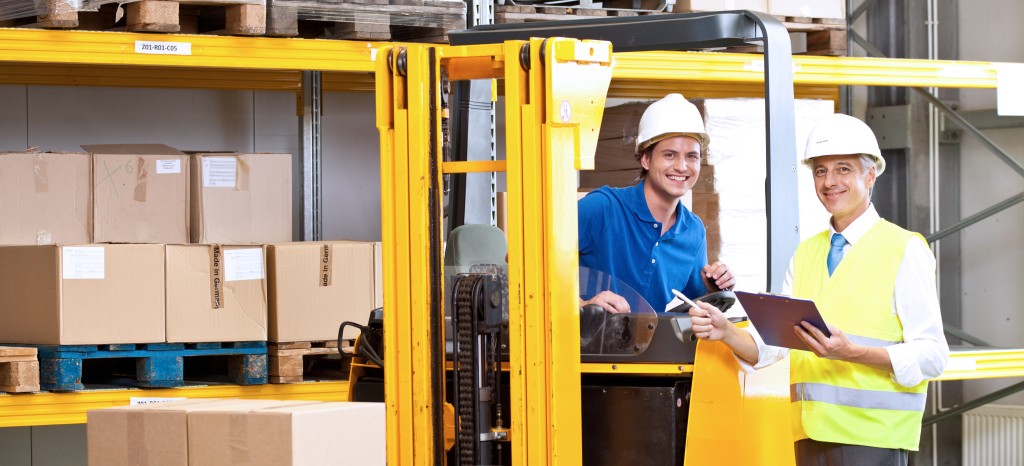 Efficient movement of goods with transport and logistics management courses
Solid transport and logistics management supports smooth and effective strategies to transport goods between locations around the world. Professional staff uniquely trained for the challenges of large logistics networks is key to remain competitive in globalized markets.
We provide comprehensive training with recognized certification to qualify you to independently handle field-specific tasks. We make sure you have the skills you need to develop well-balanced solutions for effective management and efficient operations. Our instructors show you how to use the methods and tools of transport logistics to optimize transport cost and boost savings potential.
Our courses offer best-practice knowledge for your day-to-day work in a busy logistics environment and verify your professional credentials with internationally recognized quality certificates.
Contact us today to gain the skills you need to develop and maintain successful transport and logistics management!
Proficient and profitable with our logistics courses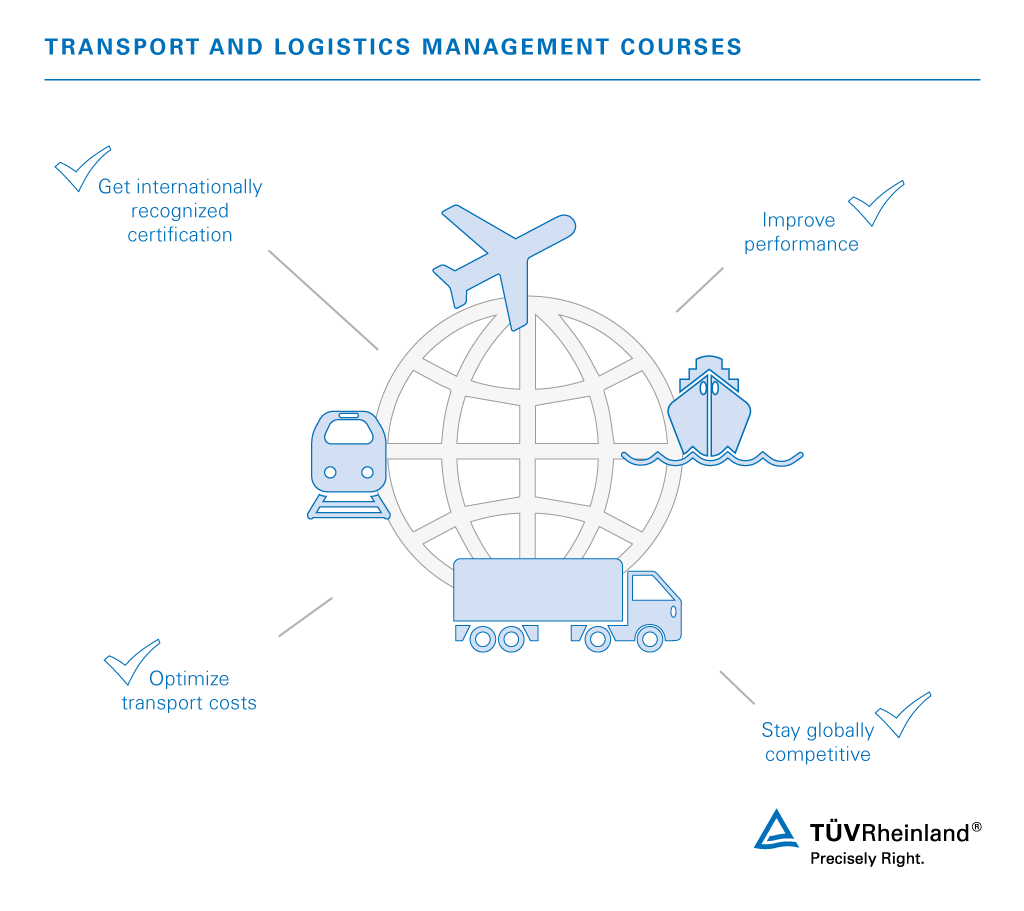 Our transport and logistics courses provide you the professional qualification needed to succeed in business around the globe. Confident and competent personnel trained by experts in the field build strong relationships with both transport suppliers and end customers. Skilled employees and management maintain optimal strategies and controls to reduce cost and improve performance. We make sure you and your staff have the tools necessary to keep you competitive in the global business market.
Various training courses for transport and logistics management
We offer comprehensive transport and logistics courses for junior staff to senior management looking to enhance skills at every level. Our course curriculum provides the solid foundation you need to succeed when planning and coordinating effective transport and logistics operations. Professionals registering for our classes include:
Logistics specialists and managers
Purchasing professionals / Buyers
Supply chain management
Process planners
Dispatchers
Forwarding agents
Logistics services staff
Warehouse managers
Courses provide all participants with the information they need to excel in their particular role and responsibilities. Our courses for transport and logistics managers are designed to answer questions such as:
What are the key factors influencing transport and logistics?
How high will associated costs be in the future?
How should transport logistics be organized to meet increasing demands?
We provide both open training and examination in the classroom as well as customized programs conducted at your workplace. Participants successfully passing final course examination are awarded our recognized quality certification.
Your trusted partner for quality training and recognized certification
As a leading training provider, we provide certification for a broad spectrum of skill sets needed to succeed in international business. Our global network of expert instructors presents well-rounded, diverse curriculums for professionals working in large environments spanning the world. Courses are offered in open classrooms as well as tailored, in-house trainings. Our courses provide the solid basics you need to excel in the world of business today. We make sure you have the practical skills to produce real results.
Call now to book a course for qualifications pertaining to your transport and logistics needs!
This might also interest you
Last Visited Service Pages