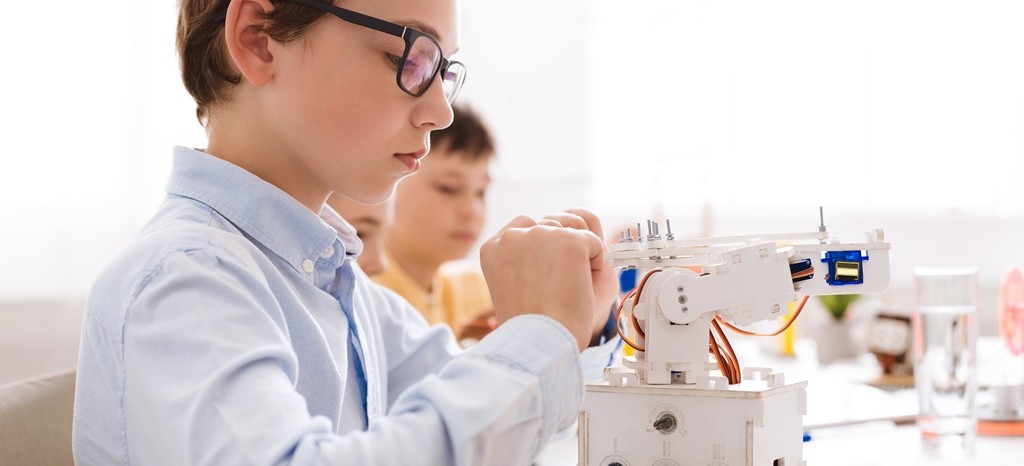 Safe child-friendly products with our toy tests
From the smallest building block to a model railway – the safety of their children's toys is a top priority for parents. In order to document the high quality of your products to the outside world and to give your customers the necessary decision-making support, we offer you comprehensive testing services from a single source.
Our experts test and certify your toys in accordance with the respective national and international standards for toy safety. We also carry out international certifications according to ISO standards.
You can benefit from our modern laboratories, which are designed for maximum efficiency. Thanks to our broad network of experts, we also ensure that your order can be processed within the shortest possible time – so you can continue to concentrate on your core business.
You would like to have your product tested and certified? Contact us now and find out about toy testing options!
Increase customer confidence – with the support of our experts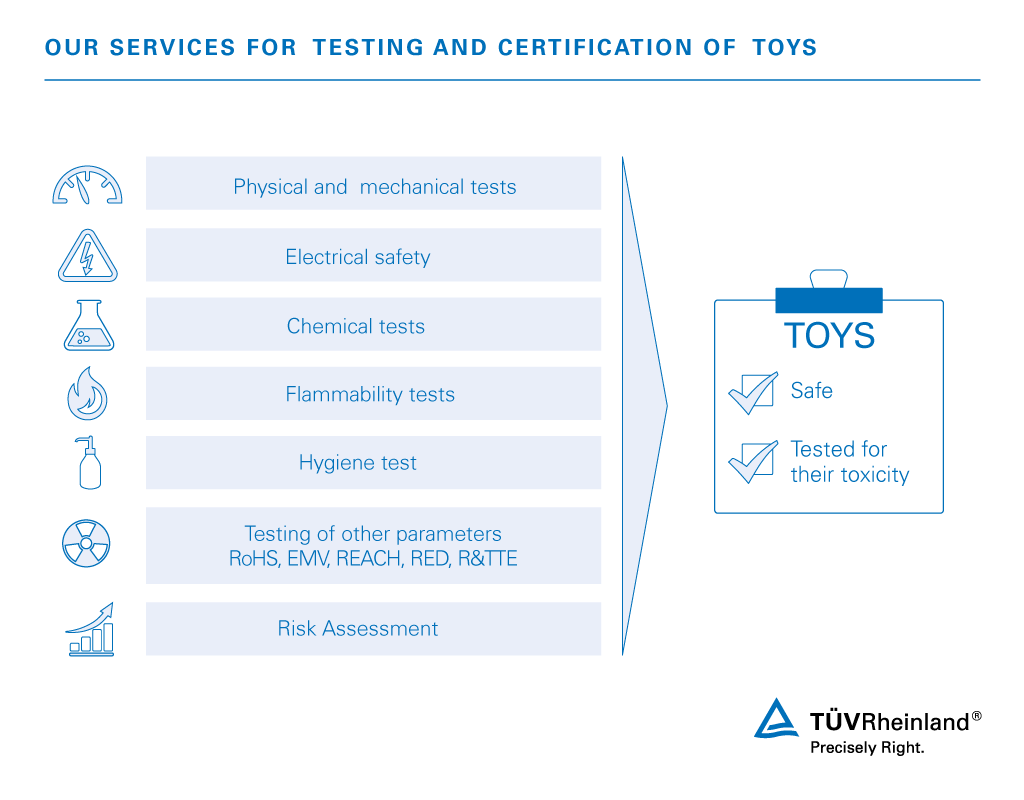 Through our toy testing and certification, you meet the requirements of legal regulations and standards. This puts you in an assertive market position and also helps you avoid expensive recall campaigns. With our recognized test mark, you will increase confidence in your products and provide customers the best possible support when deciding which product to buy.
In addition to our core services in the toy sector, you can also benefit from our Market Access Service, Data Protection and Wireless Testing.
Guide for purchasing toys with educational value

The market for toys is becoming increasingly diverse and the product range is huge. It is very difficult for the consumer to assess or determine which products have an educational value. The TÜV Rheinland test mark with the keyword "Excellent Play Value" was established to provide information about the educational value of a toy.
For the new certificate, experts from TÜV Rheinland have been working with psychologists and educators to develop a minimum standard and an in-depth testing concept that goes beyond mechanical and chemical testing. The testing concept includes, for example, a separate weighting of the individual assessment criteria for each different age range. Testing takes into account factors such as whether a toy promotes the development of motor skills, language skills, or social interactions with other players. Other aspects include identity formation, self-control or the strengthening of self-confidence during play, and cognitive aspects such as the development of creativity or memory, as well as the motivation to play again.
A requirement for the certification of the play value is the conformity of the toy with the Toy Safety Directive (2019/48/EC).
Display the "Excellent Play Value" test mark and make the value of your product visible to your customers. Contact us now and request your non-binding quotation!
Our experts prepare a detailed safety assessment of your toy. Among other things, your product is examined in various test procedures with regard to its chemical, physical and electrical properties. Risks posed by the toy in terms of flammability, hygiene and electromagnetic compatibility are also assessed.
We offer the following services within the scope of toy testing and certification
Mechanical/physical tests according to EN 71 parts 1, 2, 8 and 14 and ASTM F 963
Tensile tests and load test
Flammability tests
Noise measurements
Electrical safety according to EN 62115 and ASTM F 963
Chemical tests according to EN 71 part 3, 4, 5, 7, 9-11,12, REACH-VO, LFGB
Determination of heavy metal content
Determination of plasticisers
Organic chemical compounds and pollutants testing
Hygiene and microbiology testing
RoHS analysis
Risk assessment and safety evaluation
Electromagnetic compatibility testing according to the 2014/30/EU directive
Testing of radio transmissions according to the RED Directive 2014/53/EU
Type examination
Excellent Play Value
Profit from the knowledge of our toy experts
Take advantage of our long-standing expertise and assert yourself against the competition with us at your side. As a manufacturer or importer of toy articles, our test marks document the safety and quality of your products.
Thanks to our many years of active committee work in the toy sector, our experts are acutely aware of market changes and events and can provide you with optimum support.
This might also interest you
Last Visited Service Pages