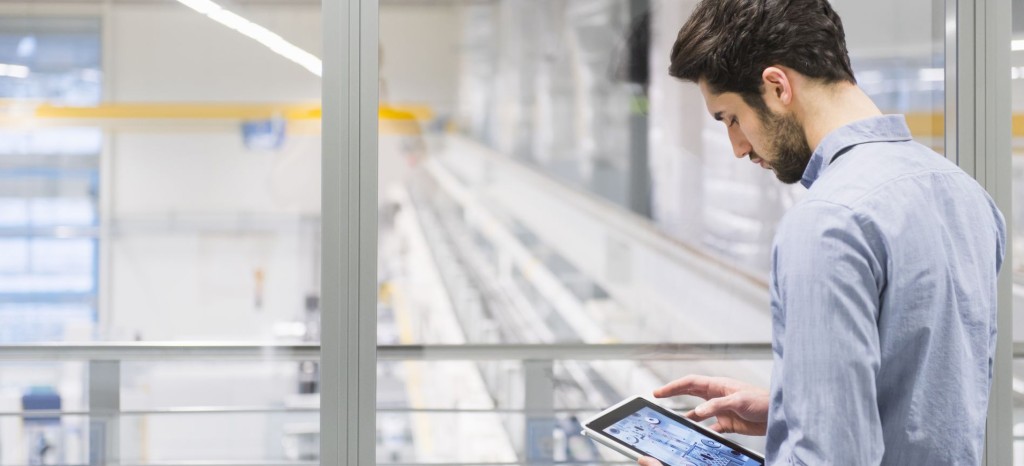 Adhere to functional safety standards with expert assessments
Electrical, electronic and programmable electronic products and components are used in safety-related applications in many industries and require a high degree of safety, reliability and quality. Their failure can result in danger to both people and the environment.
We support companies in developing and manufacturing safety-related products and systems according to IEC 61508, IEC 61511 and product or application specific standards such as IEC 61800, IEC 61496, EN 298, EN 13611, EN 81, IEC 62061, ISO 26262 and ISO 13849. We assess products and provide technical reports, and, if a product complies with the applicable industrial standards, we issue a certificate confirming its functional safety capabilities.
As a worldwide independent testing and certification institute, we have extensive experience working with industry leaders on functional safety developments. Our Functional Safety Certificates as well as our corresponding test marks are acknowledged around the globe.
Learn more about our functional safety product assessments.
Functional safety certification means compliance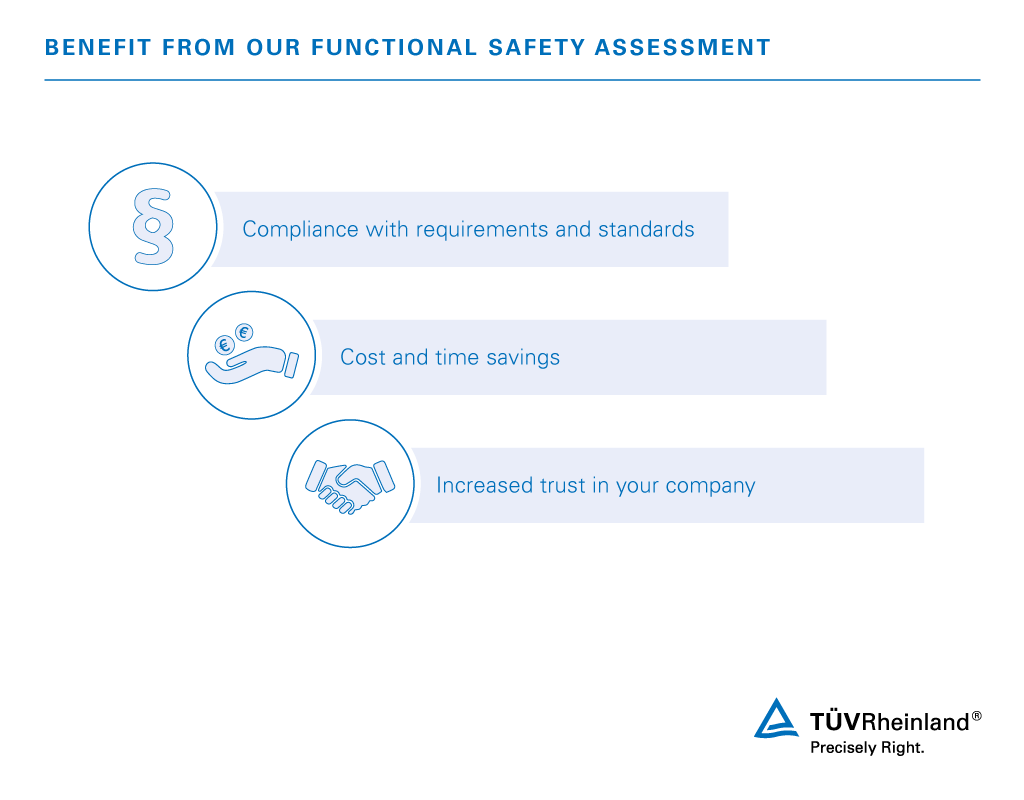 Our functional safety product assessments help you ensure that requirements and standards have been fulfilled. They also save time and money, enabling manufacturers to streamline development efforts, since our support starts in the early phases of concept development. This way our team of experts identifies possible obstacles early in the development process. This reduces the risk of unplanned additional development cycles. We document the fulfillment of relevant safety standards through the certification process and with our test mark, which reduces your liability and increases trust in your company.
Reliable functional safety assessments for your products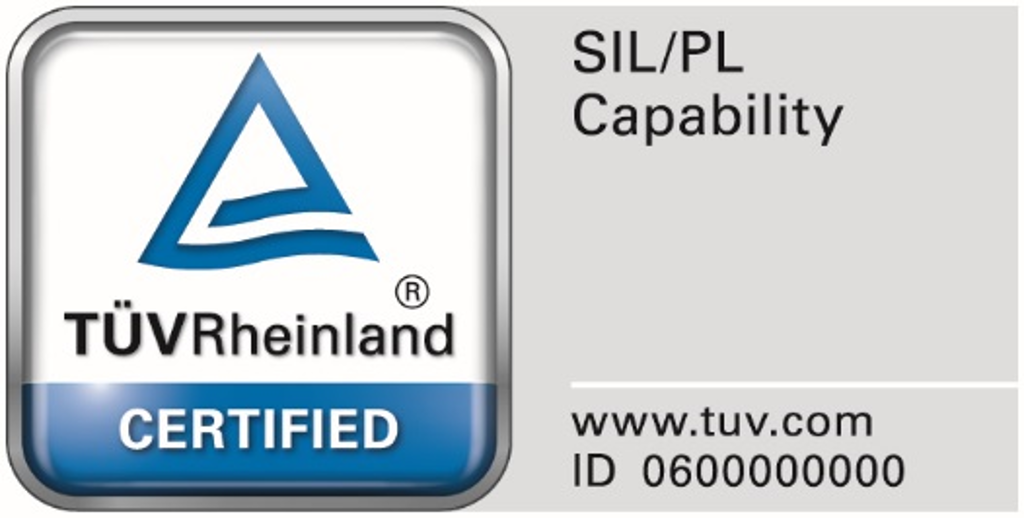 Our methodical approach to confirming functional safety includes – but may not be limited to – the following steps:
Identifying the required safety functions and risk reduction. A process of reviews and discussion of the intended function as well as formal hazard and risk analysis are applied to distinguish hazards and corresponding safety functions.
Assessment of the safety function using a Safety Integrity Level (SIL) inspection of the development documentation of the product. SlL refers to the end-to-end safety function of the overall safety-related system, not only to a component or part of the system.
Ensuring safety functions perform according to the identified requirements and their design intent while considering potential incorrect operator input and failure modes. This requires having both the design and lifecycle managed by qualified and competent engineers carrying out processes to a recognized functional safety standard. Today, the "mother" standard, IEC / EN 61508, or one of its industry-specific standards are the recognized standards for functional safety.
Verification that the system meets the assigned SIL, by determining the relevant safety-related parameters, i.e., the hardware fault tolerance (HFT), the average probability of dangerous failure on demand (PFDavg), the average frequency of dangerous failure (PFH), and the safe failure fraction (SFF) of safety-related elements, along with appropriate tests. The safe failure fraction is the percentage of failures in an element resulting the system to failing a safe. Dangerous or critical states are identified by a failure mode effects analysis (FMEA) or a failure mode criticality analysis (FMECA).
Functional safety audits to examine and assess the evidence that the appropriate safety life-cycle management techniques were applied consistently and thoroughly in the relevant life-cycle stages of the product.
We provide comprehensive functional safety product assessments, including type approvals of safety-related products, evaluation and certification of mechanical safety-related products, and functional safety testing for automotive components.
Products covered by our functional safety certification services include:
Safeguards and safety components in machinery (e.g. electro-sensitive protective equipment).
Programmable or configurable controllers with safety functions.
Drive systems with safety functions.
Bus systems, devices with safety related bus communication.
Furnaces, controls and safeguards for fuel / air.
Safety related modules and components (e.g. relays with forcibly guided contacts, position switches, valves).
Sensors e.g. for position, temperature, massflow, fillinglevel, pressure and detection of gases
ASICs and FPGAs in safety-related applications.
Software products (compiler, programming and configuration tools, operating systems, hypervisors, software stacks or adaptation layers).
Type approvals of safety-related products
Type approvals provide evidence that a product meets the requirements of relevant product standards and that it can be used in the specified range of operation. It also provides the basis for the producer's CE declaration of conformity, since all relevant European Directives are applied.
A type approval is structured in the following phases:
Concept inspection: Because of the complexity of today's devices, tests are carried out parallel to product development. The testing authority cooperates with the manufacturer during the early product specification and conception phases.
Main inspection: During this phase, additional FS product tests are carried out. These include the calculation or validation of mandatory quantitative numbers according to IEC 61508, for a Safety Integrity Level (SIL); climatic, mechanical and electric testing for environmental aptitude; electric safety and equipment testing; assessment of applied measures for failure avoidance (quality assurance) covering the total life cycle of a product; inspection and evaluation of product documentation, especially installation and operating instructions and safety manuals. The main inspection concludes with a final test report.
Certification: It is possible to certify both products and processes managing the product life-cycle. Any functional safety requirement for a component, subsystem or system should be independently certified according to one of the recognized functional safety standards. A certified product is then considered functionally safe to a particular SIL or a performance level in a specific range of applications. The certificate is provided to the customer with a test report describing the scope and limits of performance. All valid FS certificates issued by us for safety-related products and systems are available at Certipedia, our certificate database.
Evaluating and certifying mechanical safety-related products
In order to protect employees, society and the environment, safety-related systems should comply with IEC 61508, which defines applicable fault avoidance and control measures for functional safety components and systems. We offer support in compiling the documentation and carrying out the precise qualifications necessary to fulfill the requirements for IEC 61508. As part of these services we:
Perform Failure Modes, Effects and Diagnostic Analysis (FMEDA) for mechanical components and sub-systems.
Evaluate field feedback.
Draft, perform and evaluate qualification tests.
Determine the probability of failure of mechanical components and sub-systems.
Inspect and calculate complete systems and control units.
Assess quality assurance in product and system inspections.
Assist in research and development of new technologies.
Certify hydraulic, pneumatic and mechanical components according to IEC 61508 or ISO 13849.
Mechanical products suitable for functional safety certification include:
Equipment parts with safety functions.
Industrial valves and sub-systems.
Hydraulic, pneumatic and electromechanical components.
Hydraulic, pneumatic and electrical drives and actuators.
Hydraulic and pneumatic control systems.
Sensors for physical size measurements like temperature, pressure, fill level and flow rate.
After confirming that your mechanical components are in accordance with ISO 61508, we apply our "SIL/PL capability" test mark.
Functional safety testing for automotive components
Requirements or applicable methods and processes for the development and manufacturing of safety-related, automotive electrical/electronic systems are defined in ISO 26262, which requires that an external testing institute confirm the functional safety of products of a certain safety level onward. While the standard is not mandatory, it is considered state-of-the-art in the automotive industry, and many manufacturers require component suppliers to apply it during product development.
Our functional safety services for automotive components include:
Product testing and certification: voluntary assessments of the functional safety of electronic components based on ISO 26262 and IEC 61508.
Assessments and supervision of system approvals in the homologation process for electronic components in all vehicles intended for road travel: e.g. steering systems based on ECE-R 79, braking systems based on ECE-R 13 and ECE-R 13H, further sophisticated systems in electric, hybrid or fuel cell vehicles.
Qualification of software tools for system development.
Certification of functional safety management systems of automotive manufacturers or component suppliers.
In addition, our experts can provide in-depth information regarding all directives and standards related to automotive functional safety as well as an explanation of Automotive Safety Integrity Levels (ASIL).
"Functional Safety" and "Product Functional Safety" test marks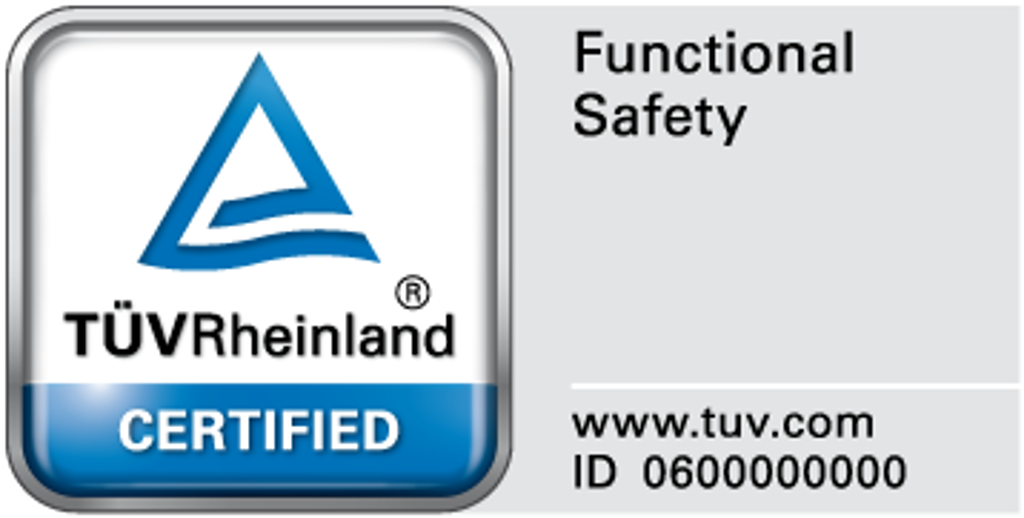 The test mark "Functional Safety" is applied to products to be used in safety-related applications.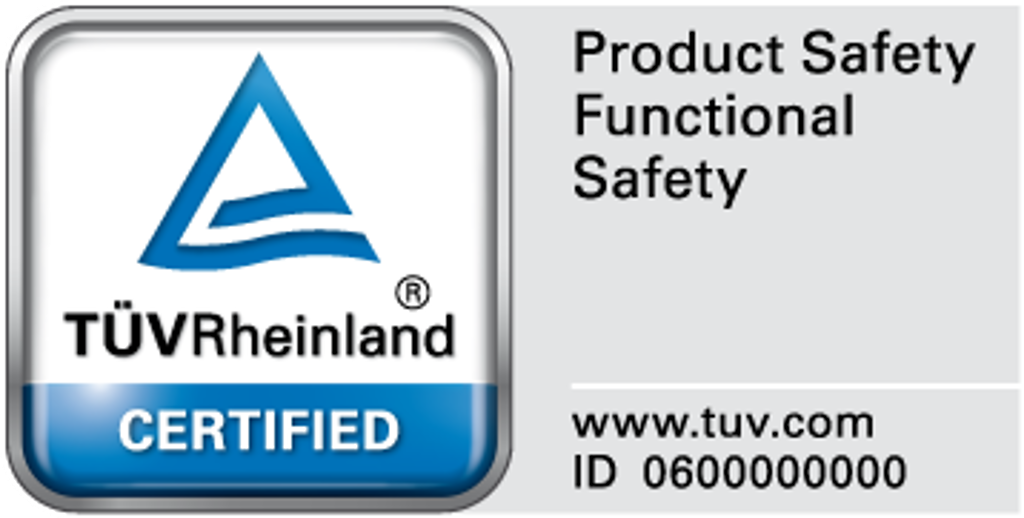 The test mark "Product Safety, Functional Safety " is applied to products requiring product- or application standards of functional safety to be used in safety-related applications. Failsafe behavior according to a defined safety level (SIL, PL or other) has to be proven in accordance to the relevant standards for all of these products.
All aspects of functional safety must be considered for both test marks:
Hardware safety integrity (failsafe behavior of design, probability of a dangerous failure)
Systematic safety integrity (Management of Functional Safety, measures for fault avoidance, quality control, documentation)
In addition, for the "Product Safety, Functional Safety" mark, all aspects of functional safety, product and applicable environmental and electrical requirements must be considered:
Requirements defined in product standards
Electrical safety
Environmental requirements.
The test marks show that products are suitable for use in a safety function to a defined SIL / PL according to the described requirements of the user manual. The "Product Safety Functional Safety" test mark also confirms appropriate product testing content.
The test marks can also be issued in combination with the cyber security test mark if the corresponding requirements are fulfilled. See our services for cyber security in industrial automation.
Experience and expertise in functional safety
With an international presence and clients who are themselves leaders in their fields, we are a respected, recognized expert in functional safety worldwide. Partnering with us provides access to expertise gathered and honed over many years of experience in the field. In recognition of our high standards, our Automation and Functional Safety Division is accredited by the DAkkS as a certification body according to DIN EN ISO/IEC 17065 (DAkkS certificate D-ZE-11052-02-01), an inspection body according to DIN EN ISO/IEC 17020 (DAkkS certificate D-IS-11052-04-01) as well as a test laboratory according to DIN EN ISO/IEC 17025 (DAkkS certificate D-PL-11052-01-00)
In addition, our test marks and certificates are global symbols of transparency and consumer safety. Test marks always reference a detailed service description or report and an ID number, which can be used online to track which testing and certification services have been performed.
Schedule an appointment with one of our experts!
Downloads
| | | | |
| --- | --- | --- | --- |
| pdf | ISO 3691-4:2020 A Standard for Automated Guided Vehicles | 640 KB | Download |
Our Sustainability Initiatives
Nothing less than the future is at stake. Companies, institutions, public authorities and each and every one of us can play a positive role in shaping the path to tomorrow. We provide you with comprehensive support to ensure that you operate safely, sustainably and efficiently for many years to come.
This might also interest you
Last Visited Service Pages