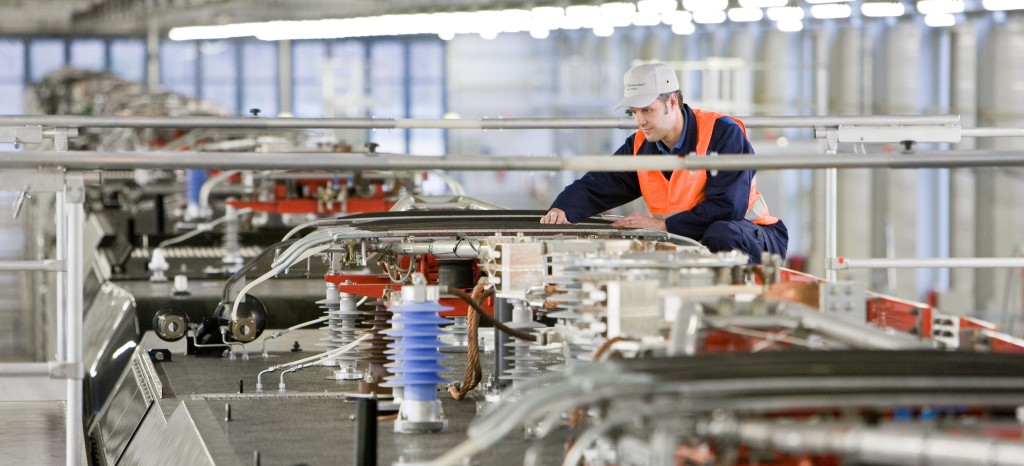 Your efficiency goals are within reach with our maintenance training
An effective maintenance plan makes a difference. While facilities are increasingly complex performing maintenance tasks in a timely, pragmatic manner pays dividends in safety and productivity.
In our seminars you gain expert knowledge in maintenance management, strengthening your competitive position in the marketplace. Our offerings are flexible, available as open courses or as in-house events. We educate maintenance experts, planners and professionals in our modular courses (two to three days) as well as lengthier courses (six to eight days) for maintenance or asset managers.
As recognized global leaders in safety and inspection, we bring internal and external specialists together to lead our maintenance management seminars. This guarantees participants the most up-to-date and professional information available on the topic. Earning your maintenance management credentials with us aligns you and your organization with our high-quality standards and reputation.
Contact us for more information and to book a seminar today.
Experience the advantages of our maintenance courses
Your organization can experience cost reductions, cost and process efficiency and an advantage over competitors as a result of the knowledge you gain in our seminars.
Comprehensive maintenance management courses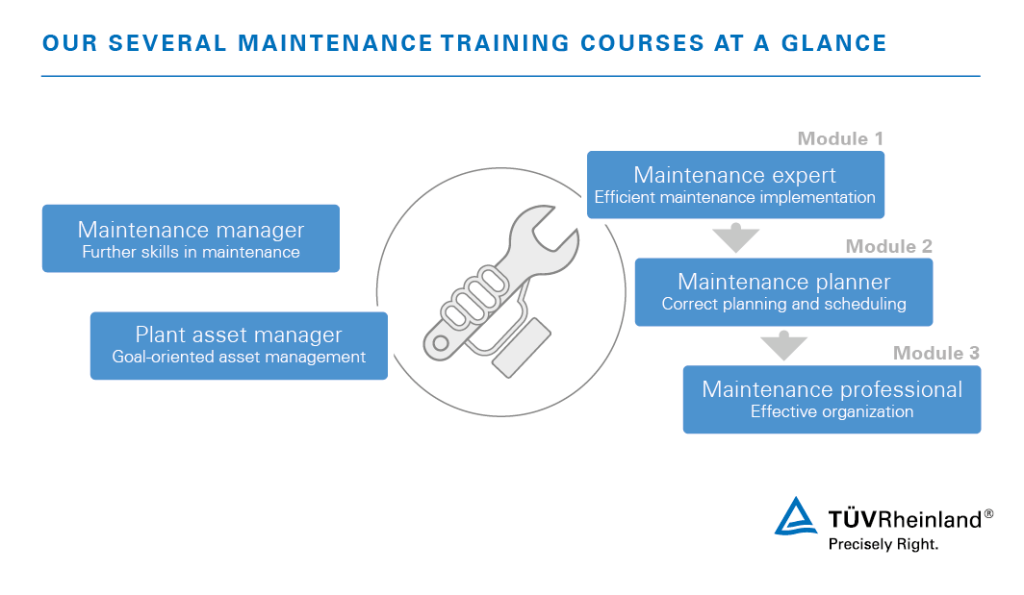 All of our courses convey relevant knowledge on how to optimize maintenance processes, inspect facilities and develop suitable maintenance strategies. The seminars vary in the length and depth of instruction as well as the resulting qualifications.
Maintenance manager/expert engineer: eight-day comprehensive course to further your career and skills in maintenance
Plant asset manager: six-day course for those in technical leadership roles; focuses on more efficient, goal-oriented asset management
Module 1 – maintenance specialist: two-day course; focuses on efficient maintenance implementation
Module 2 – maintenance planner: three-day course; focuses on correct planning and scheduling
Module 3 – maintenance professional: three-day course; focuses on effective organization
The choice is yours: participation in an open course or a tailor-made, in-house version for your company.
Maintenance management you can trust
We are trusted professionals when it comes to industrial safety and efficiency, partnering with global players and small businesses worldwide. Out of this experience we have developed maintenance management courses with a practical focus, drawing on the expertise of leaders in the field, both internal and external. You can access the knowledge we have accumulated and use it to benefit your company and career.
Contact our experts for more information about our maintenance trainings.
This might also interest you
Last Visited Service Pages