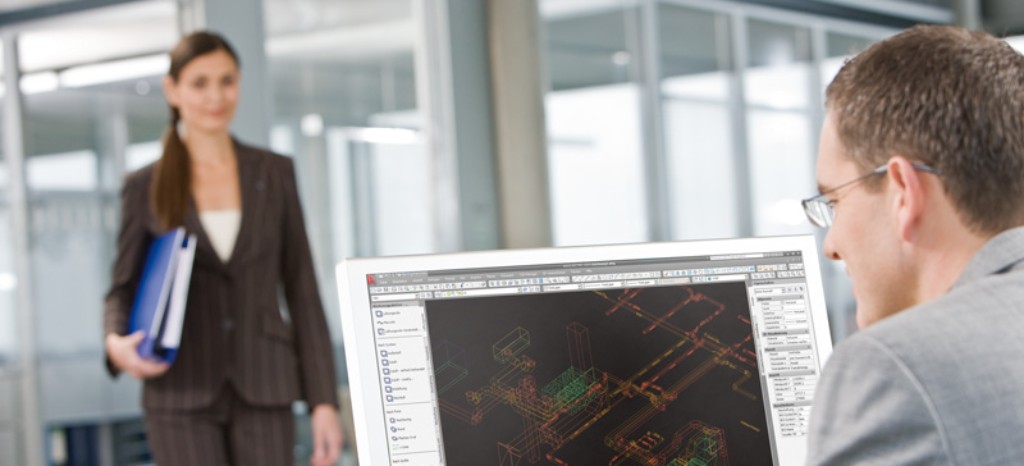 Improving power grid performance with our expert analyses
If you have experienced power malfunctions in the workplace you know how disruptive an instable power grid can be for your business. Our power system analysis services can track down the source of malfunctions and eliminate or limit them going forward.
Our experts are trained to identify problems at their source, take necessary measurements (harmonic content, grid fluctuations, EMI, among others) in order to better understand clients' individual power systems, and finally to develop countermeasures to improve grid quality.
As a result of our long years of experience in the field, we have built an extensive international network of experts and satisfied customers. Give us a call to set up an initial appointment and find out more about our range of services.
Your business, minus grid malfunctions
Imagine your company's operations free of interruptions resulting from a faulty power grid: production downtimes would be reduced, employees could carry out tasks without facing equipment malfunction, and overall workplace safety would be improved. Our power grid services can help you achieve these goals.
In addition, we can help with compliance issues, as our analysis follows recognized norms. Our testing services worldwide are based on German workplace safety standards, such as VDE 0105, ArbSchG and BetrSichV.
Testing EMI and tracking down power grid malfunctions for customized solutions
Finding the right solution for your company calls for modern testing methods combined with expert assessments. Our specialists can:
Identify grid malfunctions
Measure harmonic content and grid voltage fluctuations
Identify fault sources
Develop countermeasures to improve grid quality
Measure constant or alternating low frequency electrical/magnetic fields
Measure high and radio frequency interference fields
Assess the effects of grid malfunctions and interference fields on equipment and systems
Ensuring proper functioning with our power grid analyses
As a result of long-term activity in the power grid industry, our experience can translate into your success. Over time, we have established an extensive network of experts whose specialized knowledge is available to our customers. Among our clients, we are valued for our high standards and professional objectivity.
Set up a meeting with us and learn how we can work together to promote power grid optimization and safety.
Our Sustainability Initiatives
Nothing less than the future is at stake. Companies, institutions, public authorities and each and every one of us can play a positive role in shaping the path to tomorrow. We provide you with comprehensive support to ensure that you operate safely, sustainably and efficiently for many years to come.
This might also interest you
Last Visited Service Pages