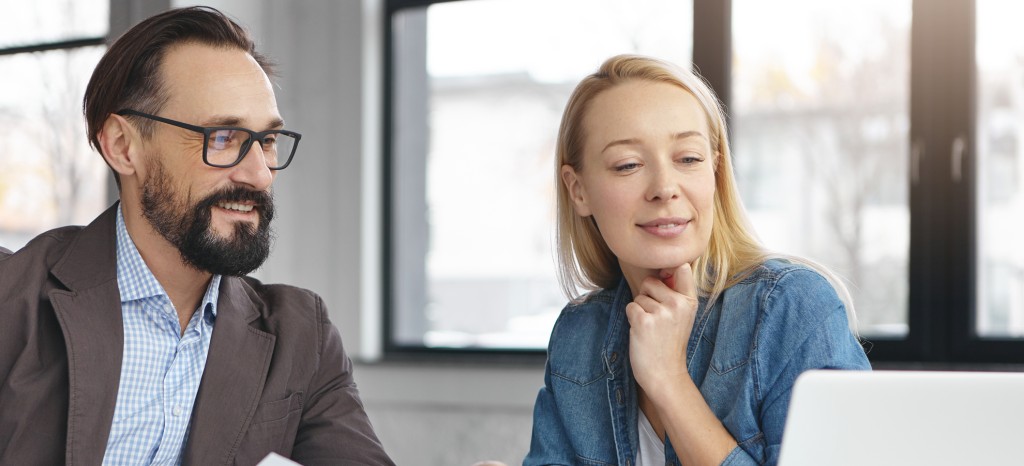 Data protection consultation: ensuring systematic protection for personal data
In times of constantly evolving technologies and opportunities, protecting personal data is becoming increasingly important. You should take data security seriously and prevent any vulnerabilities, particularly in a business environment. We provide advice and information on all matters relating to personal data and assist your data protection officer.
Our experts analyze your processes, uncover vulnerabilities, and help you implement a cost-effective company-wide data protection management system. They do so with reference to the European General Data Protection Regulation (EU GDPR), which must be implemented as of May 25, 2018.
As a recognized and independent consultancy, we help you meet the extensive legal requirements of regulations such as the GDPR. Rely on our extensive experience and expertise. Our experts are always up to date, and that includes the field of European legislation.
Your personal data is safe with us. Contact us and find out more about our services.
Greater legal certainty with a professional EU GDPR consultancy
Our data protection services help you save money. You can fulfill all statutory requirements and achieve optimal legal certainty with a data protection management system tailored to your specific needs. Benefit from the data protection expertise of our consultants. Improve trust among your customers and partners. You may even obtain better terms from lenders and simplify customer acquisition.
Three steps to an optimal data protection management system
Our experts analyze your data protection in line with current legal regulations and requirements. On this basis we jointly identify the best possible measures to ensure the security of your personal data.
We proceed as follows:
1. Analysis of your data protection
We analyze the state of the data protection infrastructure and procedures at your company. We examine current processes and efficiently uncover potential vulnerabilities.
2. Target planning for data protection management
We plan your data protection management while incorporating legal, process, organizational and technical aspects. We do so based on current legislation such as the German Data Protection Act (BDSG) or EU General Data Protection Regulation (EU GDPR). When we plan processes for an effective data protection management system, such as preliminary checks or verification of order data processing, we also consider the resources required and the overall economic efficiency.
3. Implementation and documentation of the data protection management system
We work with your IT specialists to implement and comprehensively document your data protection management system.
Professional consulting services for your data protection management system
Thanks to their extensive experience, our independent experts are well versed in regulations, directives and laws relating to data protection. They are always current on these matters. Because we provide a comprehensive examination of data protection, compliance and process optimization, we can offer you an integrated and effective management solution with processes and measures tailored to your business.
You want the best possible protection for personal data? Request an individual data protection consultation today.
Data protection downloads
| | | | |
| --- | --- | --- | --- |
| pdf | Flyer – Data Protection Check-up | 2 MB | Download |
Our Sustainability Initiatives
Nothing less than the future is at stake. Companies, institutions, public authorities and each and every one of us can play a positive role in shaping the path to tomorrow. We provide you with comprehensive support to ensure that you operate safely, sustainably and efficiently for many years to come.
This might also interest you
Last Visited Service Pages