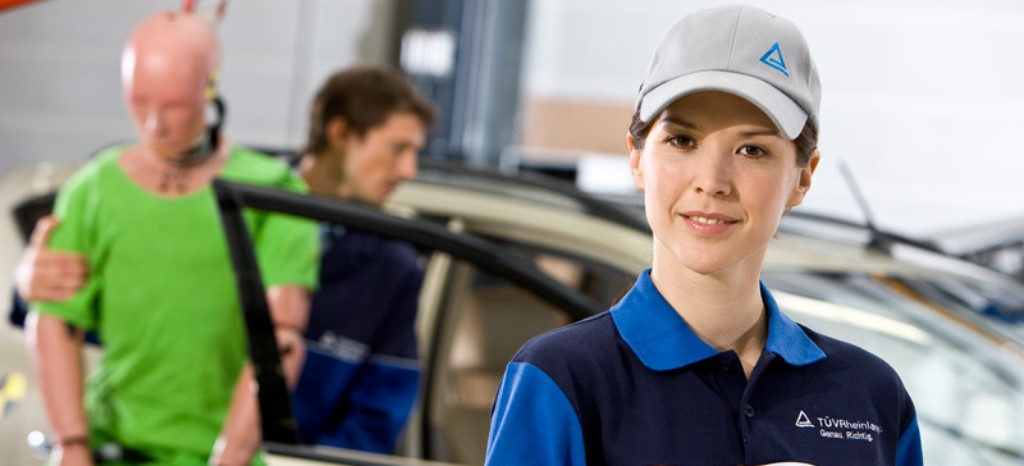 Reduce Consequences of Accidents with Tested Passive Safety Systems
In the case an accident, many components in a car can be vital for survival. From a sturdy car body and passenger safety compartment to flawless seat belts or air bags - our staff can check the quality and reliability of all passive safety systems in your vehicles.
Improve passenger safety with our tests and type testing. At your request, we can also offer specialized education and training.
Benefits at a Glance
With product testing and type testing by TÜV Rheinland:
Your passive safety systems fulfill the legal requirements for operation in vehicles on public roads
You get peace of mind for your development through compliance of your products with internal specifications and all relevant regulations, norms, and standards
You benefit from our many years of experience in testing passive safety systems in vehicles
Any questions? Would you like an individual, non-binding offer? Then write to us now. We will respond to your request as quickly as possible.
Our Services for Safe Vehicles
Our experts assist you with comprehensive consulting and testing. We offer the following:
Concept consulting
Drafting of regulations
Responsibility for overall development of integrated passive safety systems
Development and coordination of product-specific requirements documents
Preparation of loading condition and prototype plans
Validation of computer simulation
Experimental procedure and detailed analysis of results
Homologation consulting
Type testing in accordance with German regulations, such general operating permits (Allgemeinen Betriebserlaubnis, or ABE) or parts certification
Type testing in accordance with European regulations - EC/ECE - and non-European regulations, for example, TRIAS, ADR, or Taiwan Code
FMVSS / CMVSS certification tests and documentation of results for self-certification
FIA, DIN, ISO, or EN test procedures
Examination of conformity of mass production - COP
Presentation of results on the Internet at TUVdotCOM
Technical training and education
Our Tests and Inspections
Pedestrian protection tests
Frontal safety system tests
Interior tests
Crash tests
Sled tests
Bumper tests
Door impact tests
Roof impact tests
Crumple zone inspections
Seat and head support tests
Seat belt anchorage tests
Safety belt and belt tensioner tests
Testing of airbags
Steering wheel tests
Steering column tests
Tilt and roll-over tests
Free motion head, or FMH, tests to assess safety in case of head injuries
Locks and hinge tests
Frontal safety bar tests
Roll bar tests
Safety passenger compartment tests
This might also interest you
Last Visited Service Pages