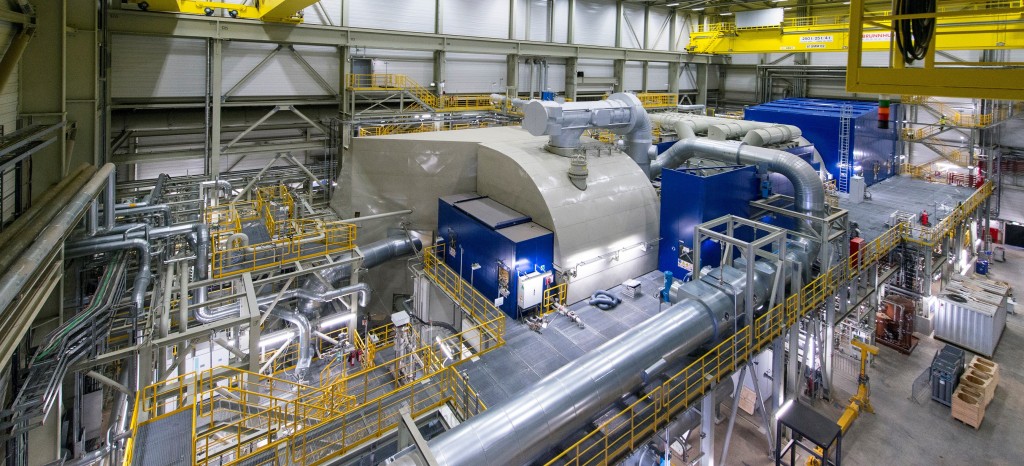 Comprehensive studies of turbo generators in electrical grids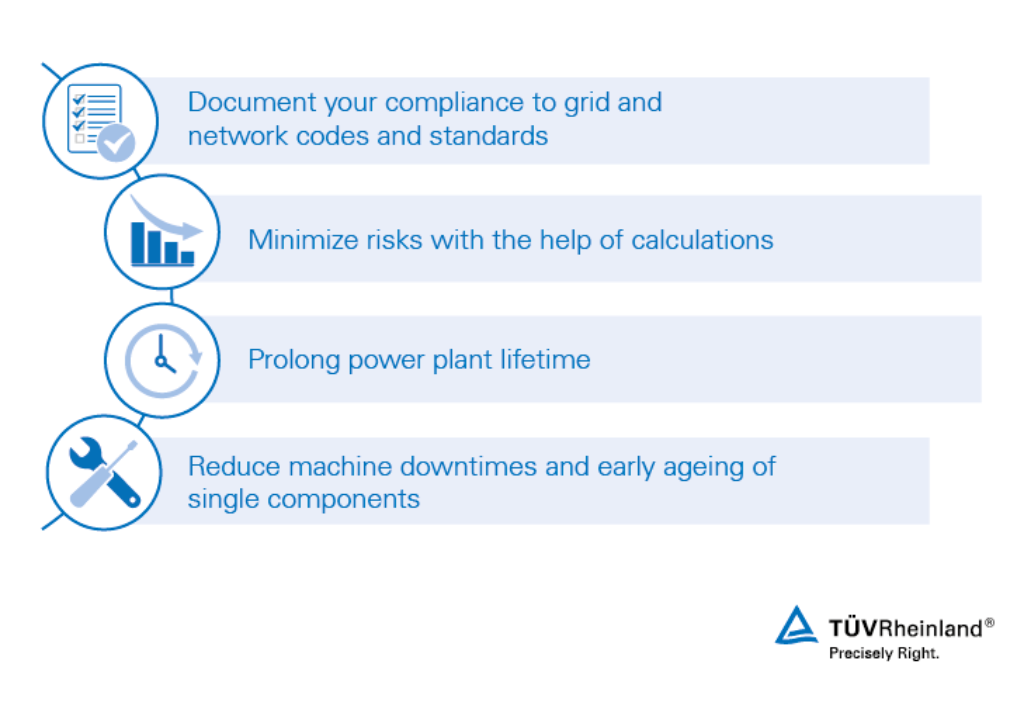 The ongoing transformation of power systems all over the world due to implementation of renewable energy resources poses significant challenges for electricity suppliers, transmission system operators, energy regulators and power plant manufacturers alike. New regulations such as regional grid codes or ENTSO-E network codes call for studies regarding compliance of power plant turbo generators. Demand side management, severe rates of change of frequency (RoCoF) due to less inertia on the system and subsynchronous oscillations can cause slipping, disconnection or even damage to power systems and their components.
Our highly-qualified and experienced experts provide support, expert services and studies of turbo generators. We help you to demonstrate your compliance while protecting your systems from failure.
Our unique portfolio of services for studies of turbo generators covers the entire scope of analysis. We provide comprehensive expertise in assessing electrical grid connections, electrical and mechanical turbine and generator models and the individual ageing of single components as well as mechanical and electro-dynamic 3D finite element (FE) analysis. Improve results while saving time and money and ensuring quality and compliance.
Our experts can calculate faults in electricity grids with reduced inertia or sub-synchronous oscillations as well as diverse load changes in normal operation, for example for load following power plants. Electrical models of the generator make it possible to predict slipping of the turbo-generator as well as tripping due to protection functions. Going further, 2D or 3D finite element field calculations can reveal stresses and displacements in damper or stator windings. Regarding the turbine shaft line and associated components, modal analyses and a mechanical multi-mass model can reveal torques on at-risk components and their fatigue. Mechanical finite element calculations can be performed for single components such as turbine blades.
Our extensive experience and global network ensure unrivalled service from a trusted single source.
Are you interested in our turbo generator studies? Request a consultation!
Reduced risks and extended lifetime with our turbo generator analysis
Our comprehensive turbo generator services can document your compliance to grid and network codes and standards. Calculation of fatigue of components due to higher burdens from grid faults or increased changes of power generation can reduce risk and prolong power plant lifetime. We provide the expertise you need to minimize instances of machine failure and component fatigue in order to increase reliability and lower costs. Our streamlined approach offers a wide range of services covering the entire scope of turbo generator studies to produce better results as well as save you time and money.
Our comprehensive services for turbo generators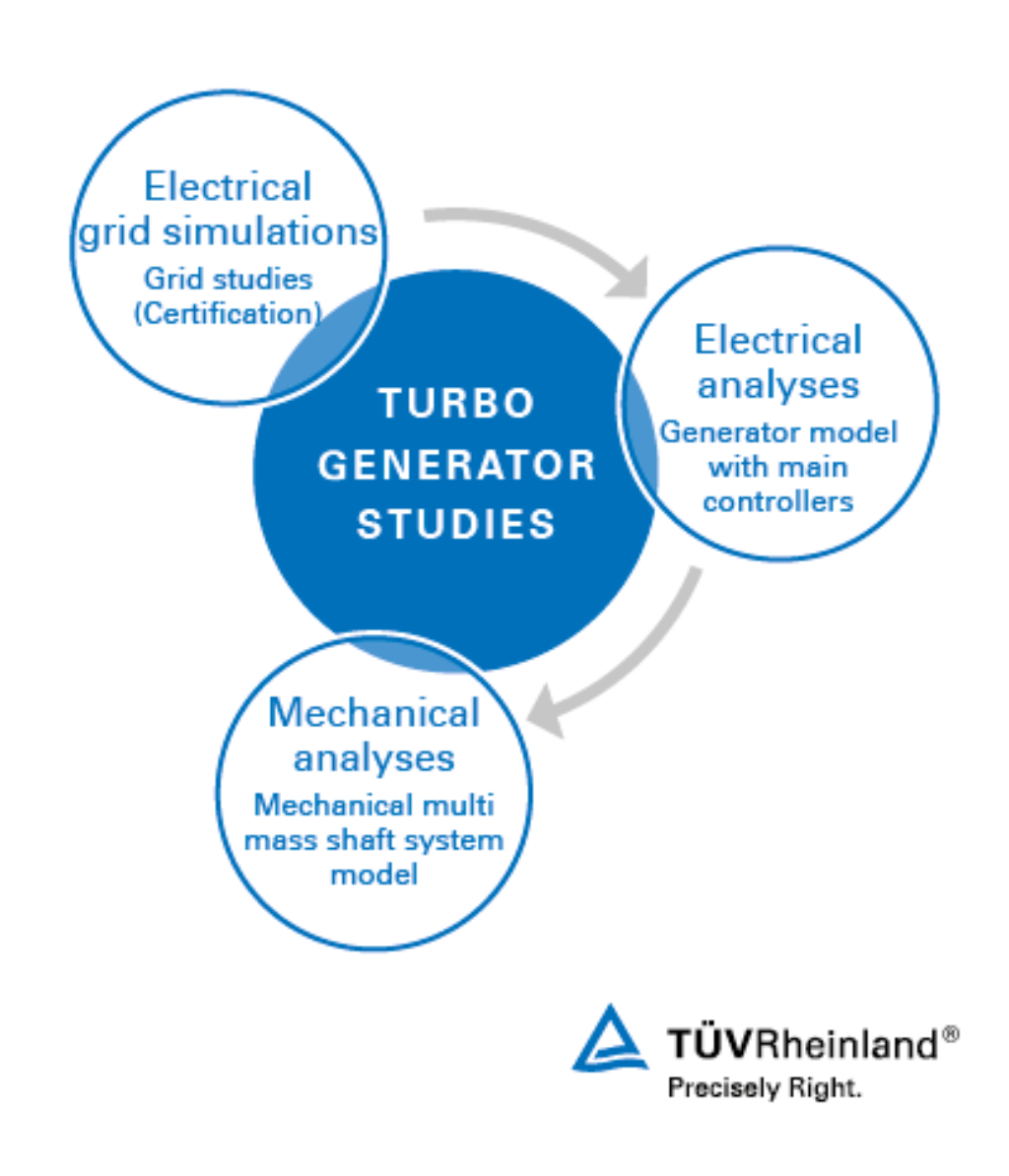 We provide services throughout the entire scope of simulation of turbo generators in electrical grids. Although a complete study comprised of all services offered in the wide-ranging portfolio takes approximately one year, we can also tailor service strategies to meet individual customer needs and timeframes.
For our services, we are offering the following analyses:

Electrical grid simulations
Grid studies (RoCoF event and frequency trace)
Compliance according to IEC 61850
Testing generators according to grid codes
Generator certification according to FGW TR8

Electrical analyses
Generator model with main controllers
Protection function actuation (trip of machine)
Estimate of hazard to end winding baskets, damper windings, etc.
2D or 3D finite element (FE) field calculation for windings (forces & temperatures)

Mechanical analyses
Mechanical multi-mass shaft system model (torques, angular speeds)
Thermal and mechanical ageing and integrity assessment
Condition monitoring
Non-destructive or destructive testing
Our extensive portfolio of services provides you with everything you need to comply to relevant regulations and ensure the quality and performance of your turbo generators.
Expert turbo generator services from a single source
Aiming to eliminate the need for customers to purchase analyses one-by-one from varying providers, our comprehensive portfolio covers the entire realm of services specifically designed for the simulation of turbo generators from a single source. Services can be implemented as a complete study package or individually selected and combined for a customized fit. Our global network of qualified and experienced experts stands ready to assist you at every turn. You can count on us to make sure your turbo generators are performing at their best in compliance with grid and network codes as well as relevant standards and regulations.
Speak with an expert today and request a quote!
Learn more about our services for turbo generator studies
This might also interest you
Last Visited Service Pages