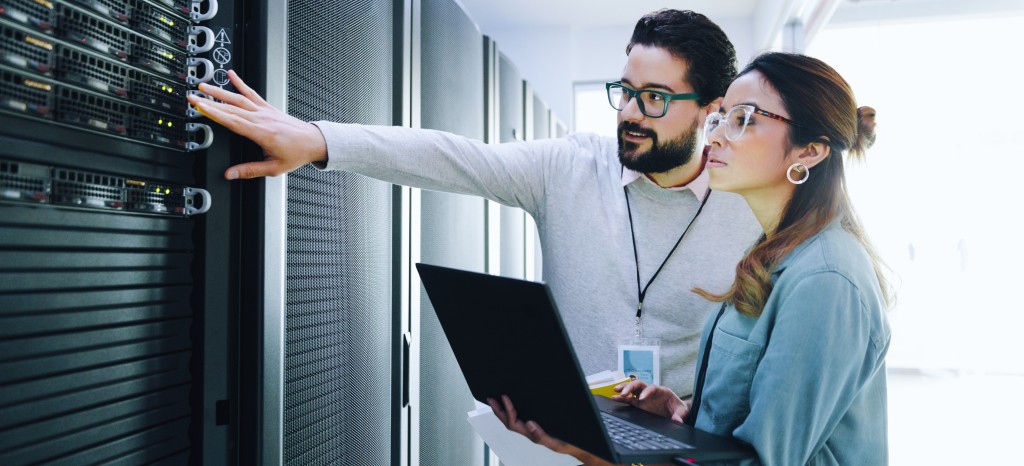 Introduce your innovative IT, telecommunications, audio and video products to the market of your choice at the right time
Products from both the IT and the audio/video sectors are subject to constant technological progress. The award of our test mark lets customers know that your products meet these expectations.
Our services cover a variety of topics, from checking conformity with European directives (CE marking), to services that support access to international markets and verifying the sustainability of products (e.g. green product, energy efficiency and eco-design).
Thanks to our extensive experience in the field of testing and certification of audio and video products, we are able to offer you a one-stop, integrated service. This enables us to support you with individual tailored solutions.

From 20.12.2020, all audio, video, information and communication technology products will be converted to the new IEC 62368-1 standard. We offer you the support you need to implement the changes in relation to the new safety requirements.
Gain competitive advantage through the certification of your AV and IT products
With our services, you can prove the high quality standard of your innovative products, document the fulfilment of legal requirements and demonstrate your commitment to responsible and future-oriented environmental behavior.
Our experts offer you comprehensive support: If you wish, we can accompany you throughout the entire production process – from product development and individual product testing to the export of goods to international markets.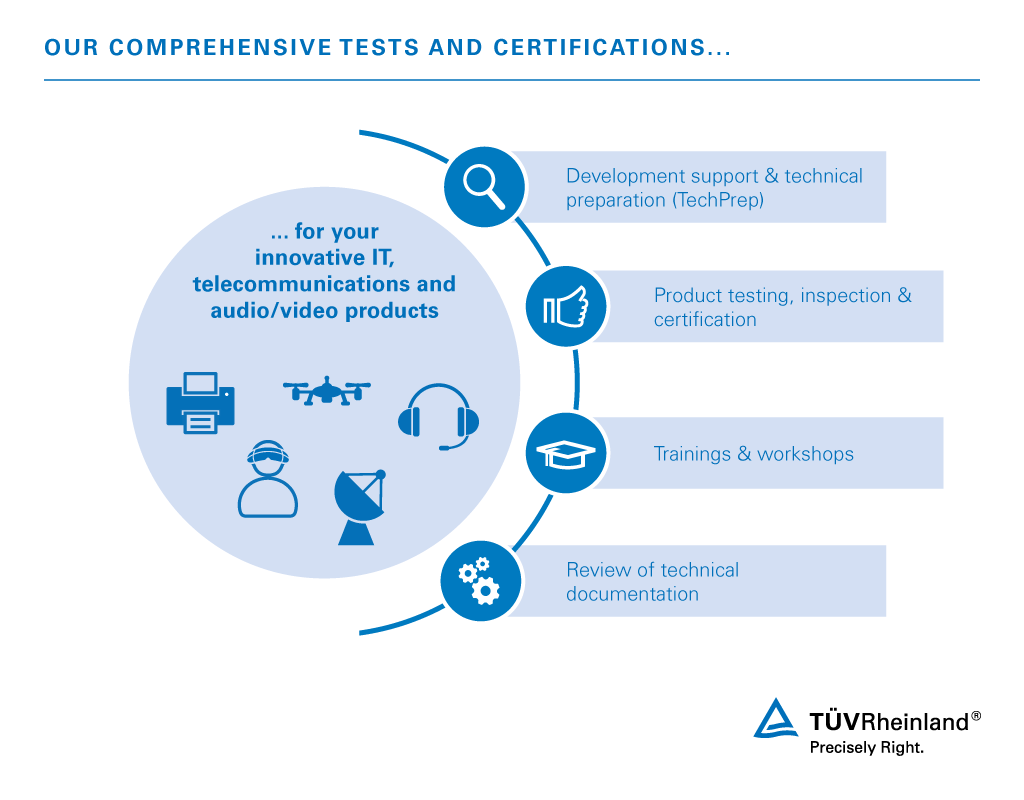 Our services in detail
With us you receive a variety of services from a single source.
We are experts in the following areas:
Compliance with legal requirements:

Sustainability:


Recycling friendliness
Energy efficiency
Green product
EPEAT services
ENERGY STAR
EcoDesign

Market approvals on international markets:


Support for international market access through product certification and registration for North America, Europe, China, Saudi Arabia and other countries
Market access worldwide by CB certification

Further topics according to customer requirements:


Usage properties of toner cartridges according to DIN 33870-1, DIN 33870-2, ISO / IEC 19752 and ISO / IEC 19798
Testing for compatibility and integrability of home automation networks ( according to KNX, IP500, ZigBee and other wireless technologies )
Interface tests and network access parameters
Environmental behavior under humidity, heat, UV light or special stress
Quality, performance and ease of use
Software usability
We offer services adapted to your individual needs in the following areas:
We test and certify:
International competitive advantage through our neutral audit
As an experienced and reliable partner, we support you with all necessary tests and international product approvals. You benefit from our short testing times and receive an internationally recognized test mark. In addition, we have a worldwide network of experts and are your competent partner for the international market launch of your IT products.
The individual ID makes your test mark unique and is documented in our Certipedia certificate database. This will strengthen the trust of your customers and business partners.
Would you like to learn more about our testing and certification of your audio and video equipment and IT products? Make an appointment with our experts today!
Learn more about our extensive service portfolio
This might also interest you
Last Visited Service Pages