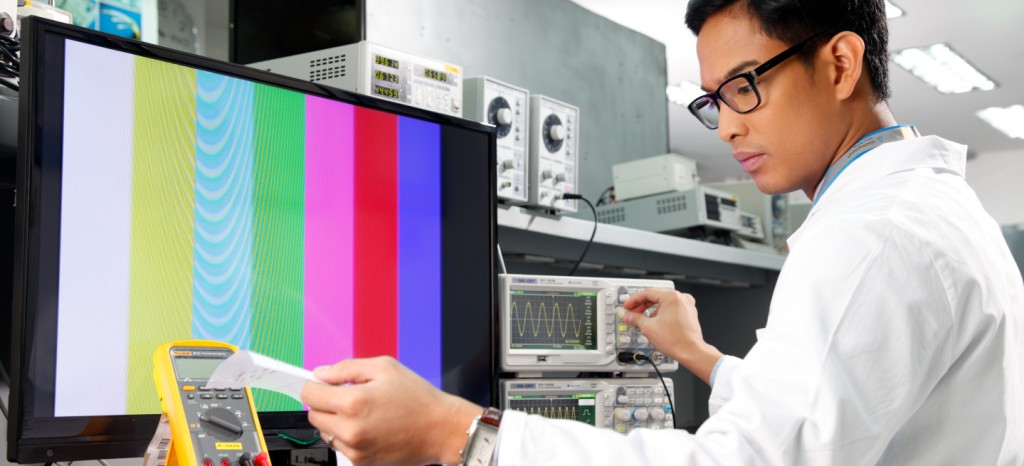 Access Chile with safety SEC approval and profit from our energy efficiency certification services
Compulsory SEC approval credentials are required in order to introduce and sell certain electrical products in the Chilean marketplace. Manufacturers of electrical appliances and devices, South American importers and local retailers must ensure their compliance with the regulations established by the Chilean Superintendencia de Electricidad y Combustibles (SEC).
We provide comprehensive SEC safety approval services and simple energy efficiency certification procedures from a single source. Our laboratories are authorized by SEC to conduct the necessary product testing. Our experienced team of experts makes sure your electrical products receive the appropriate SEC approval according to your individual needs.
We support you throughout the approval and certification process to ensure your products are fully documented and properly marked.
Demonstrate your commitment to quality and safety with SEC approval for your electrical products and expand your business horizon!
Proving compliance with our energy efficiency certification services for SEC approval
Our comprehensive portfolio of services for SEC safety approval and energy efficiency certification allow you to easily present your products to distributors and consumers in Chile. We provide you with simple application and processing procedures to reduce your time-to-market and save you money.
Our worldwide subsidiaries interact directly with international suppliers in their home countries, languages and cultures to ensure clear and concise communication. We encourage and support strong synergy between several South American countries. We help you maintain a profitable business with safe, efficient and certified products.
Step by step to your SEC approval
We provide SEC safety approval and, when applicable, energy efficiency certification for electrical devices manufactured in or imported to Chile according to the 298/2005 Supreme Decree. Certification is mandatory for electrical products designated by the SEC. The SEC QR Code is the compulsory Chilean mark and is unique according to each issued certificate.
Regulated by Chilean protocols, our approval services have a lead time of 10 working days as maximum after testing and submission of the following documentation:
Application form
Local representative information
(name, address, identification number or VAT number)
Manufacturer / factory information
(name, address, contact details)
Product information
(brand, model, country of origin)
Product support documents
(informational brochure, electrical and structural diagrams, components list, available test reports, marking label)
User's manual in the Spanish language
(assembly, operation, maintenance)
SEC safety approval and energy efficiency certification and supporting documentation is issued upon the successful completion of testing requirements for devices such as:
Household and similar electrical appliances
Electric cables
Portable heating tools and similar appliances
Audio, video and similar electronic apparatus
IT products (printers and battery chargers for mobile phones)
Hand-held motor-operated electric tool
Lighting
Measuring instruments
Low tension materials
Rotating machines
We look forward to assisting you in your efforts to attain SEC approval.
Your recognized, expert partner for energy efficiency and electrical products certification services
Our global network of interdisciplinary experts works to provide you the specialized support you need to gain SEC safety approval and energy efficiency certification for your electrical products. We are a world-leading provider of testing, inspection and certification services known for our reliability, expertise and commitment to excellence. Our authorized laboratories and highly qualified professional staff conduct streamlined comprehensive services in South America and around the world from a single source.
Take advantage of our talents and tap into our resources to successfully gain critical SEC approval for your electrical products!
This might also interest you
Last Visited Service Pages