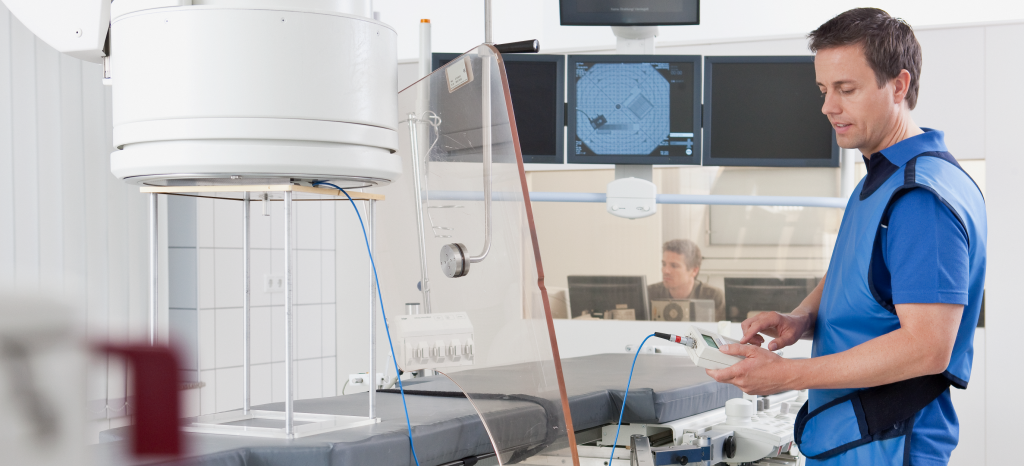 Our radiation safety training for medical and dental applications
The use of medical radiation technologies is intended to promote protection and safety in a medical setting.
This is the goal of employees who work with radiation in medical facilities and the expectation of patients undergoing diagnosis or treatment. Completing radiation safety officer training strengthens its benefits while minimizing its risks.
Patients can be confident that procedures entail as little risk as possible and employees thrive in an environment that respects their safety with strong managerial and administrative protective policies.
Register for a radiation safety officer training today.
Radiation safety training for industrial and anti-crime applications
We have designed a course for radiation safety officers that complies with industrial/ anti-crime regulatory requirements that contributes to the safe use of radiation devices in an industrial/ anti-crime setting. Safety officers are responsible for implementing safety programs in their facilities, keeping relevant documentation and ensuring that regulatory requirements are met. Our training courses are facilitated by qualified, experienced lecturers and are designed to comply with the relevant regulatory framework.
Radiation safety officer certification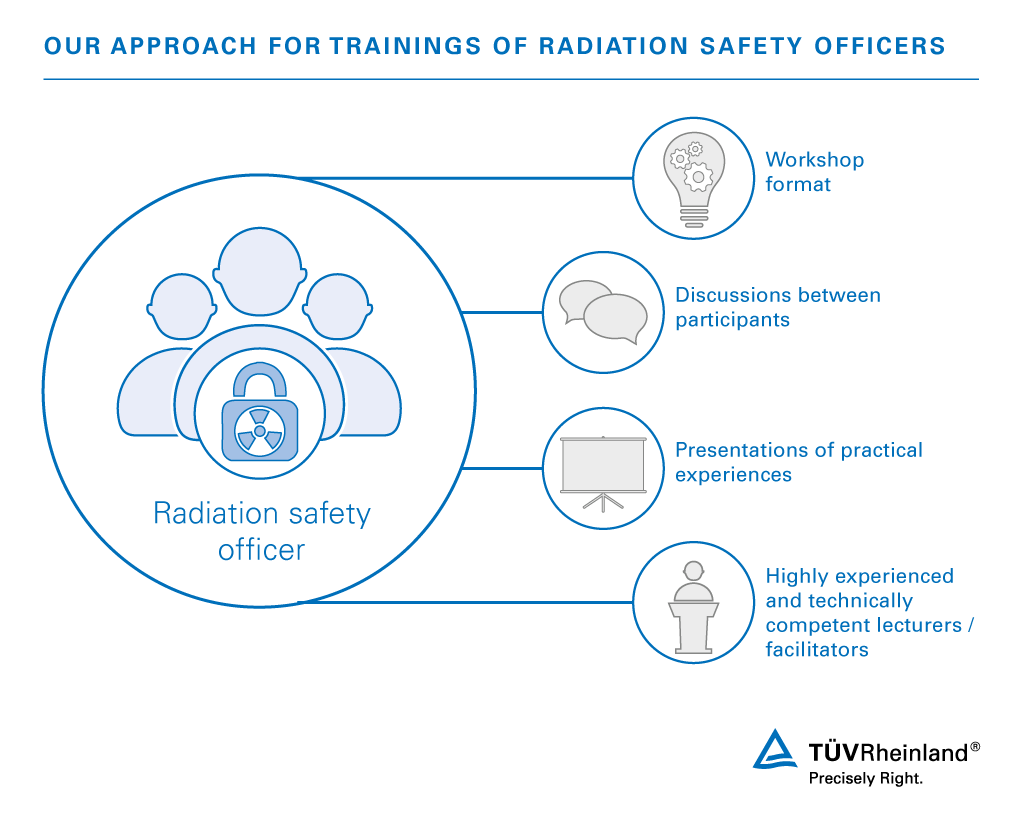 The course is designed to maximize learning and engagement. Features include:
Workshop format
Small group activities and discussions
Presentation/exchange of practical experiences
Qualified and experienced lecturers and facilitators
Instruction in English
The duration of Radiation Safety Training Course takes two to three consecutive days.
RSO training part of a constellation of expert services
Safety has been our core business for more than 140 years. We have grown and changed as technologies have advanced and the world has become more interconnected. Part of our growth has been in the sector of medical radiation protection, where we have courses on a range of interrelated topics, among them radiation safety officer training, all of which prioritize the safe and responsible use of medical radiation technologies through expert instruction and support.
Learn more about our radiation safety training courses.
Frequently asked questions
This might also interest you
Last Visited Service Pages