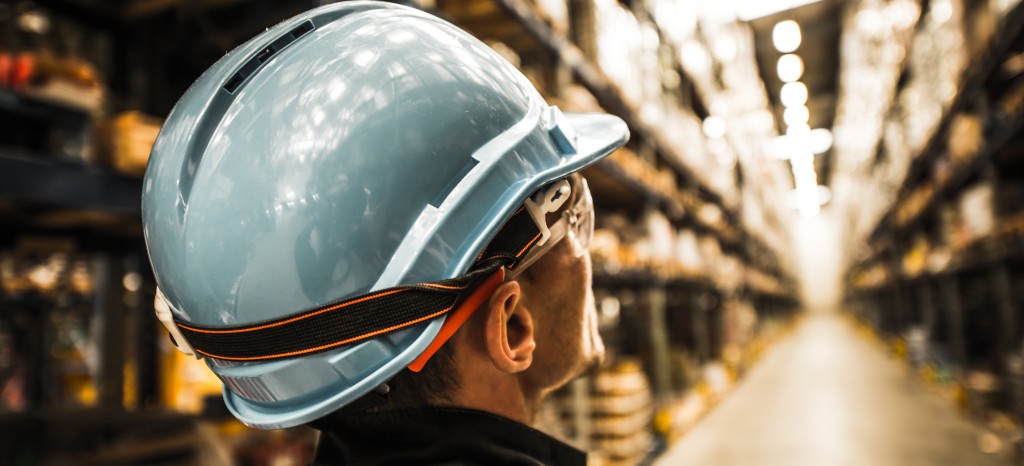 Personal Protective Equipment – Workclothes that have to go throught a lot!
Whether firefighter, craftsman or laboratory technician - with personal protective equipment, quality is always the top priority. PPE products ensure the safety of a person in their daily work. Therefore, it is important that safety footwear, protective clothes and safety gloves comply with the requirements of the harmonized standards to ensure their protective function.
With us, you have a partner at your side who will conduct all relevant tests and certifications for your product.
Thanks to many years of active committee work in the PPE field, our experts know the market situation and possess an extensive knowledge about supporting the development of your product all the way to its certification. The technical expertise influences our daily work and is reflected in comprehensive test reports. We will save you time and costs while ensuring full quality.
You have questions or would like to request a non-binding quotation for the testing and certification of your personal protective equipment?
Compliance with Standards and Verified Quality for PPE Products Provided by an Impartial Partner
By providing nationally and internationally recognized tests and certifications, we offer an extensive range of services: you benefit from short test times, comprehensive test reports and a fast access to the market. You document the implementation of the regulatory requirements and verify your quality statement via an independent third party.
We Test and Certify Your Personal Protective Equipment (PPE)
We always test and certify your PPE according to the latest standard.
The new PPE Regulation 2016/425 took effect on April 20, 2016. The old PPE Directive 89/686 EEC for the testing and certification of personal protective equipment continues to remain valid for another two years, until April 20, 2018. During this time period, TÜV Rheinland and the authorities have time to prepare for the new requirements. Based on the new regulation but also on our own activities in various boards and committees, we are providing you with information about the most important dates in our bulletin.
Conformity assessment for PPE
Any PPE, which is to be placed on the German and European market, requires a CE Mark. With the CE Mark, the manufacturer is declaring, at its sole responsibility, the conformity of his PPE with the requirements of the European Directives (declaration of conformity). In a conformity assessment procedure, the products are tested for compliance with the requirements of the PPE Directive 89/686/EEC.
The procedures that must be included by the manufacturer for CE marking depend on the PPE category of the product and the associated risk group.
Because of the more stringent requirements for category III PPE products, the conformity assessment procedure must be conducted by a Notified Body, such as TÜV Rheinland.
EC type certification for PPE
According to Article 10 of the PPE Directive 89/686/EEC, an EC type examination is mandatory for personal protective equipment in category II and III. With this procedure, recognized testing institutions, such as TÜV Rheinland, verify that the PPE product conforms to the relevant regulations of the Directive.
You request from us an EC type examination for a certain model. We conduct the test based on the current harmonized standards as follows.
First we review the technical documentation followed by the inspection of the product. Here, we make sure that the product was manufactured according to the technical production documents and that it can be safely used in accordance with its intended purpose.
EC quality assurance for the final product
For PPE products in category III, additional monitoring activities beyond the EC type examination must be conducted.
As defined in Article 11A (product monitoring)
A part of the EC quality assurance, the periodic production control focuses on the monitoring of the product. This must be carried out by a Notified Body, such as TÜV Rheinland.
We ensure that the manufacturing process of your product and the product itself comply with the requirements of the Directive for Personal Protective Equipment. In addition, we test the conformity of the product to the type described in the EC type examination certificate. This includes the final inspection of the product and the tests. In the end you will receive a report.
As defined in Article 11B (quality system control)
The manufacturer has implemented and maintains a quality assurance system (QA system). Our auditors conduct an on-site audit of the existing QA system according to Article 11B and pay particular attention to the implementation and consistency of the product preservation based on the QA system introduced by the manufacturer.
After you have submitted an application for approval of your quality assurance system, we will audit your QA system in the initial audit (certification audit) for compliance with the Directive. Afterwards, our specialists will conduct regular surveillance audits in time intervals of one year. This will ensure that the manufacturer maintains and applies his quality assurance system.
Personal protective equipment - conformity with standards
With us, you have a reliable partner at your side, who will support you all the way from product development to the testing of product. Our experts assist you with interim audits already at the development phase of your product. An early collaboration with us will save you additional costs and will avoid unwanted delays.
Benefit also from your additional services in connection with PPE testing
Pre-shipment inspection
Play it safe and have lot samples tested according to your type certification. This way you ensure that not only a single product but also your entire series production complies with the regulatory requirements.
3D – fit testing
Too tight, too wide, too big, too small - the fit of footwear is a key quality characteristic and therefore often a reason for complaints, claims and returns.
During our 3D fit testing, a laser scanner takes an exact image of the interior of individual shoes or of the entire range of sizes. This will take only a few minutes. The result is a statement about whether the specified size of the shoe or the range of sizes is accurate and what percentage of the measured feet in the data base – which is continuously expanding – fits in which shoe size. In addition we provide assessments of the shoe width.
With the 3D fit testing you minimize complaints and returns based on poor fit whereby reducing associated costs and increasing the satisfaction of your customers.
Garment Fit Testing
The correct fit is a central quality feature of clothing and a key criterion for customer satisfaction. Accordingly, a poor garment fit often is the reason for complaints, claims and merchandise returns. This can be prevented. Avoid costly and time-consuming product alterations by having your textiles tested for fit already in the production phase.
Take advantage of the option to have your products tested for fit already during the development and planning of your collection and save costs and reduce the number of complaints and returns.
Orthopedic insoles
Providing orthopedic insoles is becoming more and more important because insoles promote a healthy back in many people and thus improve overall health. Prevent malposition and poor posture from poor footwear with orthopedic insoles. Orthopedic insoles can also be used for footwear in the area of personal protective equipment if they are tested and certified.
As manufacturer of insoles you can take advantage of the option to have your insoles tested as individual components or in conjunction with PPE footwear. Our experts test your insoles for all relevant parameters according to harmonized standards, so your insole fits the shoe and serves its purpose.
As manufacturer of protective footwear, an orthopedic insole in your PPE footwear will set yourself apart from the competition. This also increases the chance for your footwear to become part of a workplace health management that meets the requirements of the employers' liability insurance association. At the same time you help buyers make a decision about selecting the right safety footwear.
Your Safety is Our Business - TÜV Rheinland in the Personal Protective Equipment Field
As one of the few Notified Bodies in the PPE field we can offer you a wide range of services - and all from a single source. This will save you time and money.
TÜV Rheinland is a member of many different PPE boards and panels . Therefore, our experts are always among the first to hear about changes in the PPE market and they incorporate the gained knowledge into the testing and certification routine.
Our test mark for your product
The nationally and internationally recognized TÜV Rheinland test mark will provide evidence that your product complies with additional quality and safety requirements. Increase the trust and confidence in your PPE apparel, gloves and safety footwear. With our TÜV Rheinland test mark you demonstrate that your product has been successfully tested beyond the regulatory requirements. This will help you to distinguish yourself from your competitors.
Your test mark could look like this
Informative keywords show at a glance for which characteristics your product was tested. The individual ID makes the test mark unique and is the key to your personal entry in our certificate database Certipedia. Here you can quickly find information about the certified product and a brief description of the test method/test specifications. Thanks to the QR code at any time and any place.

GS Mark
Our worldwide recognized GS Mark ensures that your products meet the quality and safety requirements set forth in the German Product Safety Act (ProdSG in short). The GS Mark is a valuable aid for purchasing decisions and increases your customers' trust and confidence: they know they can trust the quality and safety of your products.
What You Need to Know About the Different Categories of Personal Protective Equipment
Different professions have different potentials for risks. The higher the risk potential and the severity of potential injuries, the greater the protective function of PPE and the stricter the regulatory requirements for personal protective equipment.
Therefore, PPE products are classified in different risk categories as specified in the PPE Directive 89/686/EEC. Depending on the category, different procedures for the assessment of conformity must be followed. Our approach to the conformity assessment procedure will provide you with a detailed overview.
PPE are divided into the following risk categories:
Category I
This category includes products that protect against minimal health and safety hazards. With these products, the manufacturer assumes that the user is capable of assessing the protective function of the PPE himself. PPE products in category I include for example sunglasses or gardening gloves.
Category II
All products that do not fall into category I or III are classified as category II. Products in this category provide a standard protection against mechanical hazards, e.g. work safety helmets, hearing protection or safety footwear.
Category III
Category III includes all products that protect against potentially deathly hazards and irreversible injuries to health (complex PPE). The PPE in this risk group protect against hazards that the user cannot assess or identify himself. These include hazards from aggressive chemicals, inhalation of harmful substances or harmful noise.
PPE regulated and not regulated by law
The products on the personal protective equipment market are diverse. They differ primarily in their ability to protect the user against potential risks. It depends on the risk potential and the associated severity of injury whether or not a PPE product must meet legal requirements to be placed on the market.
Here is an overview over PPE regulated by law and PPE not regulated by law:
PPE regulated by law
Category I PPE products
e.g. clothing for protection against weather conditions, gardening gloves, sunglasses
Category II PPE products
e.g. high-visibility vests, protective gloves for professional use
Category III PPE products
e.g. life vests, respiratory equipment
PPE not regulated by law
Gloves without designated protection
e.g. bike gloves, grill gloves, ski gloves
High-visibility clothing without designated warning effect
e.g. reflectors on sportswear or on clothing for animals
Protective clothing without designated protection
e.g. ordinary rain gear, painter overall
Personal Protective Equipment – the Bodyguard for Everyday Work
Whether bodyguards or PPE products - both have the same purpose, to protect human health and life. In order for your product to be placed on the market as "bodyguard", we test in our laboratories whether your product meets the requirements of the applicable standards.
The lists below show which products we test and which standards apply to the individual products.
PPE Clothing
Clothing for protection against rain EN 343
High-visibility clothing EN ISO 20471
High visibility clothing for non-professional use (leisure, hobby etc.) EN 1150
Visibility accessories EN 13356
Protective clothing for firefighters EN 469
Protective clothing for welders EN 11611
Clothing to protect against heat and flame EN 11612
PPE Gloves
Gloves for protection against mechanical risks EN 388
Gloves for protection against chemical risks and microorganisms EN 374
Gloves for protection against heat EN 407
Gloves for protection against cold EN 511
Protective gloves for welders EN 12477
Protective gloves for firefighters EN 659
PPE Footwear
Safety footwear EN ISO 20345
Work boots, protective footwear EN ISO 20346
Occupational footwear EN ISO 20347
Footwear protecting against risks found in foundries and welding EN ISO 20349
Footwear for firefighters EN 15090
Safety footwear with resistance to chain saw cutting EN ISO 17249
Motorcycle footwear EN ISO 13634
PPE for Leisure Purposes
Diving equipment
Masks, fins, snorkels, diving suits, buoyancy compensators, buoyancy aids
EN 16805, EN 16804, EN 1972, EN 14225-1, EN 14225-2,EN 1809, EN 13138-1, -2, -3
Motorcycle clothing
EN 13594, 2 PfG 1078
Horseback riding equipment
Riding helmet, equestrian clothing
EN 1384+VG01, EN 13158
Head protection/helmets
Riding helmet, bike helmet, ski helmet etc. EN 966, EN 1078, EN 1077, EN 1080, EN 1384+VG01, EN 12492, EN 13484, EN 13781, EN 397, EN 812
Protectors
EN 1621-1, -2, EN 14120, EN 13061, EN 15613
We will gladly inform you about the pricing for the testing and certification of your PPE product in your customized non-binding quotation.
Additional Information About the Testing and Certification of Personal Protective Equipment
You did not find what you were looking for? Our experts will be happy to assist you.
Solutions for the new normal. TÜV Rheinland is your partner during the COVID-19 Pandemic.
With our testings and certifications we support a quick market launch of your corona related products like Personal Protective Equipment or Medical Devices.
This might also interest you
Last Visited Service Pages