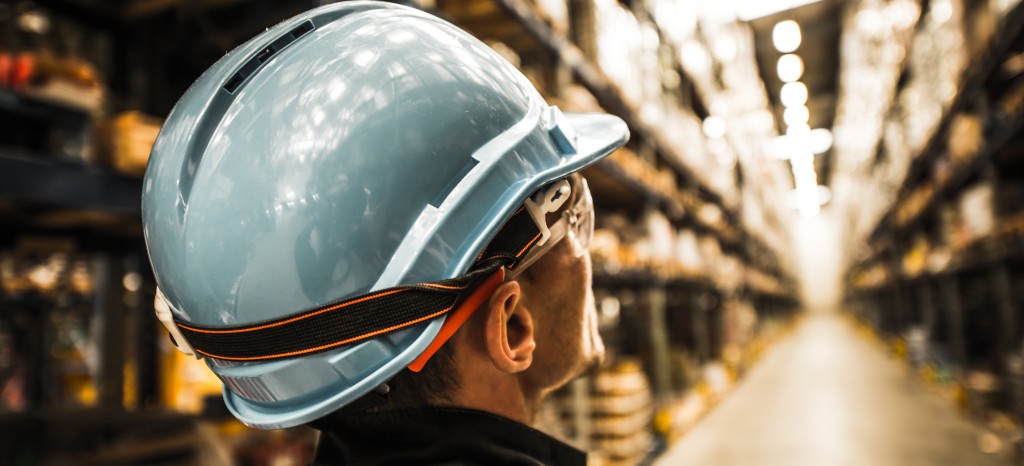 Safety at work and leisure with our testing and certification for personal protective equipment
Personal protective equipment (PPE) used in work environments as well as leisure activities must meet high quality standards to effectively ensure human safety. This makes it all the more important that protective shoes, clothing and gloves, sports helmets, and swimming aids meet regulatory requirements proving particular safety functions.
Our experts carry out all relevant tests and certifications on your personal protective equipment in accordance with PPE Regulation 2016/425. From development to certification, we provide you with optimum support.
Thanks to many years of active committee work in the field of PPE, our experts are close to the market and have extensive know-how. Our technical expertise is reflected in detailed test reports. We work to save you time and money while maintaining high quality standards.
Do you have any questions or would you like a non-binding offer for testing or certification of your personal protective equipment? Our experts will be happy to help you!
Quality and compliance with PPE testing from a neutral partner
Quality and compliance with PPE testing from a neutral partner
We conduct a comprehensive range of services including nationally and internationally recognized tests and certifications. You benefit from short test times, detailed test reports and fast market access. We provide you neutral third-party documentation of the legal requirements and confirm your quality statement. Early cooperation with our experts in the development phase helps you prevent additional costs and avoid unplanned delays during production.
We test and certify your PPE according to the latest standards
The new PPE Regulation (EU) 2016/425 replaced the previous Directive 89/686/EEC and has been applicable to all PPE products since 21 April 2018. The new regulation revises some provisions and defines requirements more precisely. Changes have been made in the following areas:
Conformity assessment
Every product to be sold on the German and European markets requires a CE marking. With the CE mark, the manufacturer personally declares his PPE compliant with the requirements of the regulation (Declaration of Conformity). Conformity assessment is conducted according to the requirements of the PPE Regulation (EU) 2016/425.
Procedures needed for CE marking depend on the PPE category of the product and the associated risk group. Due to the higher requirements for PPE products in Categories II and III, conformity assessment must be carried out by a Notified Body using the EU type-examination.
EU type-examination certification
Annex V of the PPE (EU) 2016/425 regulation mandates EU type-examination for Category II and III personal protective equipment. As a Notified Body, we are authorized to confirm the PPE product compliant with the relevant regulatory provisions.
After receiving your application for EU type-examination for a specific model, we conduct testing in accordance with the PPE Ordinance Annex II and, if necessary, on the basis of the current harmonized standards:
We examine the product to make sure it has been manufactured in accordance with the technical manufacturing documents and can be applied safely in accordance with its intended use.
EU quality assurance requirements
In addition to the EU type-examination, additional monitoring measures must be carried out for Category III PPE products.
Product monitoring according to Annex VII - Module C2
EU quality assurance demands regular monitoring of the product conducted by a recognized Notified Body to ensure your products fulfill the requirements of the Personal Protective Equipment ordinance.
Our experts confirm compliance based on information provided by the EU type-examination certificate including final testing results. You will receive a test report and the type-specific certificate of conformity for the monitored production period.
Quality assurance surveillance according to Annex VIII, point 3.3 - Module D
Our auditors carry out on-site inspection of the manufacturer's existing quality assurance (QA) system in accordance with Module D and pay particular attention to the implementation and uniformity of product maintenance.
After you have submitted an application for approval of your quality assurance system, we conduct an initial certification audit to deem your QA system compliant with relevant standards regulating product quality. You will receive an audit report and a certificate of conformity for the monitored production period. Our specialists carry out annual surveillance audits to ensure manufacturers implement and maintain a robust and effective quality assurance system.
Benefit from our additional PPE testing services
Testing batch samples according to your type certification helps you prove both a single product and the entire production series meet the legal requirements.
Tested Safety
With the globally recognized GS mark, you can prove that your PPE products meet the high quality and safety standards of the German Product Safety Act (ProdSG).
Clothing fit testing
Testing your textiles for fit early in the development or production phases reduces time and costs associated with unplanned changes and increases customer satisfaction.
Orthopedic insole testing
Testing and certification of orthopedic insoles found in PPE shoes ensures your customers additional and individual health protection. As an insoles manufacturer, you have the option of having your products tested as individual components or in conjunction with PPE. Set yourself apart from the competition as a manufacturer of safety shoes with tested orthopedic insoles.
Your reliable partner in the area of personal protective equipment
As one of the few Notified Bodies in the field of PPE, we provide a diverse service portfolio from a single source to save you time and resources.
As a member of various PPE committees , our experts are always among the first to be informed about changes in the PPE market and can therefore interject state-of the-art knowledge into their everyday testing and certification work.
Would you like to learn more about testing and certification for your PPE products? Contact our experts now!
Further information for download
Solutions for the new normal. TÜV Rheinland is your partner during the COVID-19 Pandemic.
With our testings and certifications we support a quick market launch of your corona related products like Personal Protective Equipment or Medical Devices.
This might also interest you
Last Visited Service Pages