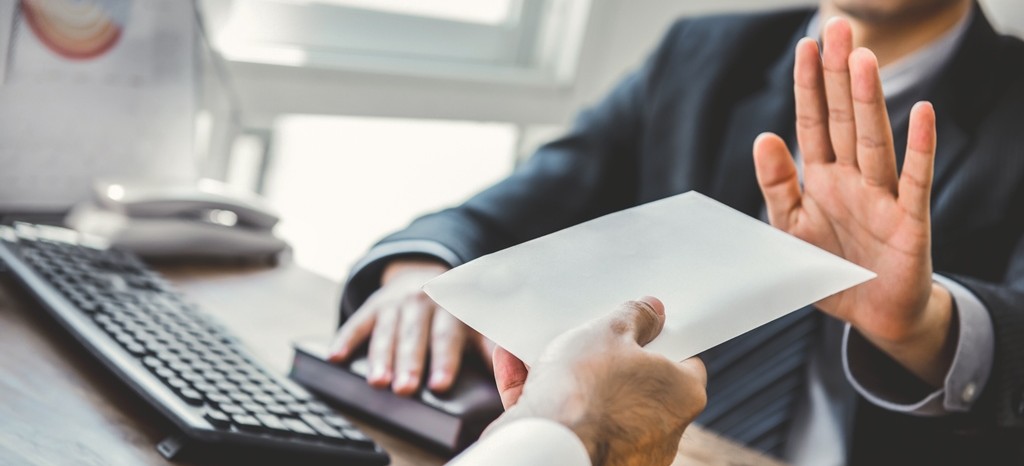 Principled business practices with ISO 37001 certification
Corporate commitment to exemplary business ethics is a critical part of any reputable and successful organization. Trust is a powerful tool to build and maintain a positive image with business partners and authorities, as well as consumer confidence.
We provide ISO 37001 certification to demonstrate your dedication to implementing and maintaining an effective anti-bribery management system in support of overarching principled business practices. The ISO 37001:2016 international standard can be applied to distinguish and protect a wide range of organizations of all sizes in both public and private sectors around the world.
Certification according to ISO 37001 proves your responsible approach to ensure ethical business practices and procedures throughout your organization to gain trust and confidence throughout your entire value chain as well as strengthen your brand in competitive markets.
Demonstrate your commitment to proactively contribute to combating bribery with ISO 37001 certification!
Trusted and transparent with ISO 37001 anti-bribery management system
Certification of your management system to combat corruption provides you the distinction recognized by some authorities governing lucrative markets around the world. Management systems certified according to ISO 37001:2016 implement systematic measures proven to prevent, detect, and manage bribery cases. Anti-bribery management systems are designed to reduce risk throughout your value chain and provide documentation to protect you from liability in the event of any criminal investigation. ISO 37001certification verifies your exemplary (business) practices to boost trust and confidence among your stakeholders and customers.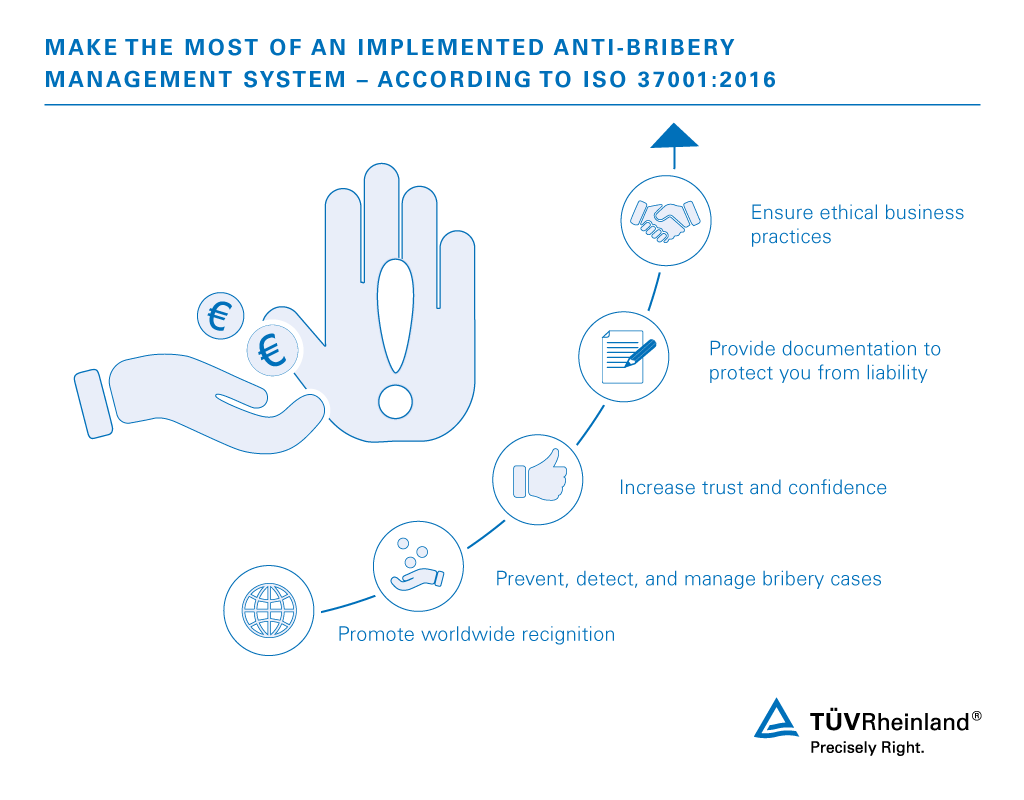 ISO 37001:2016 certification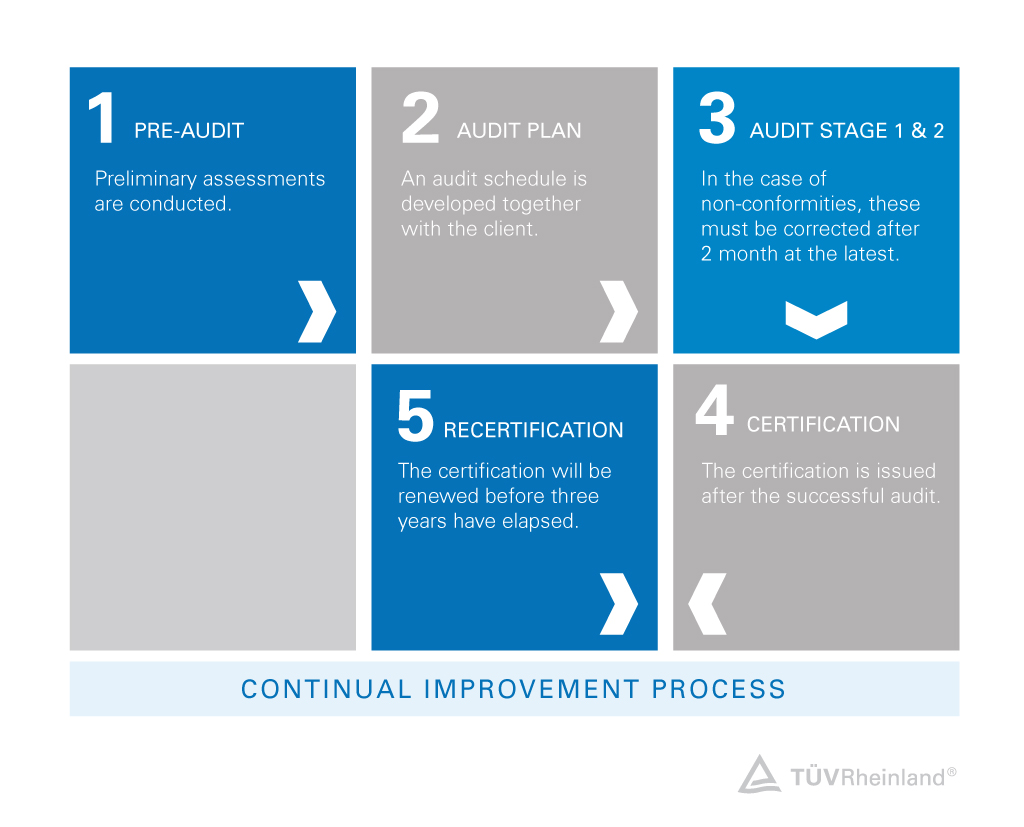 Our experienced auditors provide services to achieve certification according to ISO 37001:2016 following the High Level Structure (HSL) and classic ISO processes:
Pre-audit
(optional, at least 3 months prior to certification audit)
Audit plan
(audit schedule agreed with client)
Audit stage 1 & 2 one site
(non-conformities must be corrected at least 2 months after stage 2 audit)
Certification
(after successful audit)
Recertification prior to 3 years
The standard includes a series of global good practice measures and controls such as:
Anti-bribery policy
Leadership commitment and responsibility
Policy communication to personnel and business associates
Appointment of monitoring person or body
Personnel controls and training
Regular bribery risk assessments
Due diligence especially of business partners
Anti-bribery controls
Preventive financial and non-financial controls
Reporting, monitoring, investigating and auditing
Corrective action and continual improvement
We look forward to serving you in your anti-corruption efforts!
Your accredited global partner
A leading testing, inspection, and certification services provider, we were one of the first accredited bodies authorized to certify according to the new ISO 37001 global standard. We have many years of experience in compliance issues and regulation and established our own compliance standard 10 years ago. Our clients rely on us to draw upon cutting-edge innovations and proven technologies to provide the best solution every time. Our comprehensive portfolio of services helps you to ensure your success in global markets. We are able to serve you at any time, anywhere in the world with an international team of auditors and experts ready to meet your particular circumstance and local needs.
Benefit from our experience and knowledge in ISO 37001certification!
Further information:
| | | | |
| --- | --- | --- | --- |
| pdf | PDF ISO 37001 Anti Bribery Management System - Brochure | 144 KB | Download |
Our Sustainability Initiatives
Nothing less than the future is at stake. Companies, institutions, public authorities and each and every one of us can play a positive role in shaping the path to tomorrow. We provide you with comprehensive support to ensure that you operate safely, sustainably and efficiently for many years to come.
This might also interest you
Last Visited Service Pages