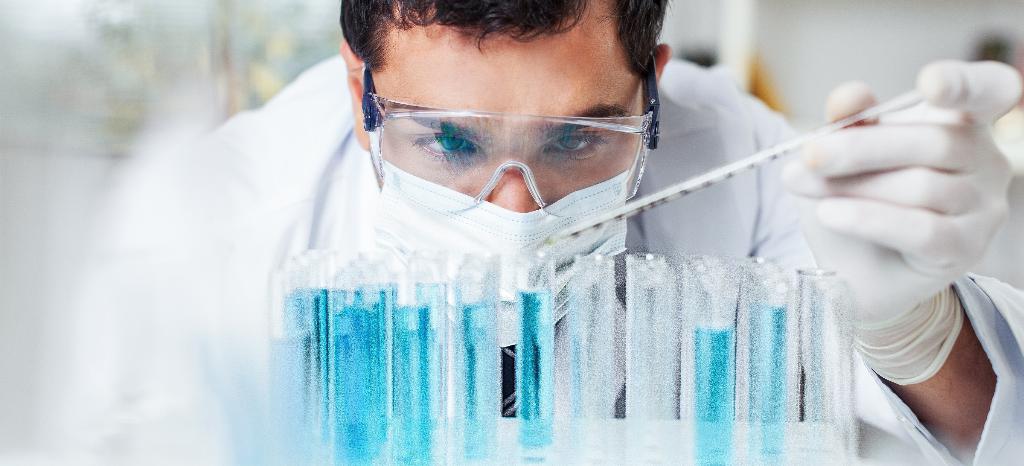 Reliable Diagnoses
If you want to market in-vitro-diagnostic medical devices in the EU, you need to comply with Directive 98/79/EC on in-vitro-diagnostic medical devices. As a notified body for in-vitro-diagnostic medical devices (IVDs), we can test and certify your quality management system and products.
Benefits at a Glance
Product tests and certifications by TÜV Rheinland enable you to:
Communicate your high standards of quality
Boost confidence in the quality of your IVDs
Show that you meet legal requirements
Benefit from fast lead times and our long-standing experience
Tests and Certificates
As the manufacturer, you define the intended purpose and classification of your in-vitro diagnostic medical device.
1. Product Design Examination
For products in Annex II, list A:
Our experts determine whether all of the product design documentation (design dossier) complies with Directive 98/79/EC. At the same time, we define criteria for batch release. If you pass the design examination, our certification body issues an EC design examination certificate.
2. Technical Documentation Review
We review your technical documentation for compliance with the directive.
3. Initial Certification Audit
Phase 1
We audit your site to determine whether you are eligible for certification or analyze all the required information about the company. This includes a review of your quality management documentation. We provide you with a report on the results.
Phase 2
Prior to the audit, you receive an audit plan. During the audit, we determine whether your company processes comply with the relevant directives and standards. The audit team includes an expert in the appropriate product category or categories. You receive a detailed audit report.
4. Certificate
If the audit results are positive, the decision on granting certification and issuing the certificate will be performed by a person independent from the audit (certifier). This is followed by a regular surveillance audit every 12 months and a recertification every 5 years. Additional unannounced audits will be performed in irregular intervals.
Did you know? Neither a decision on granting certification nor any change of the certificate status (e.g. maintaining, renewing, refusing, suspending, restoring or withdrawing certification as well as expanding or reducing the scope of certification) is made by a single person! We always apply the four-eyes principle: The evaluation of the audit team/product expert is followed by a separate review and decision.
5. Declaration of Conformity
Once you have successfully completed the audit, you can issue the declaration of conformity for your products and market them with the CE mark, including the ID of the notified body (0197).
Which products require a conformity assessment by a notified body?
A conformity assessment by a notified body is mandatory for all products specified in Annex II, Lists A and B of Directive 98/79/EC, as well as products designated for self-testing.
List A in Annex II: High-Risk In-Vitro Diagnostic Devices
Reagents and reagent products, including related calibrators and control materials for determining the following blood groups: ABO system, rhesus (C, c, D, E, e), and anti-Kell.
Reagents and reagent products, including related calibrators and control materials, for detection, confirmation and quantification in human specimens of markers of HIV infection (HIV 1 and 2), HTLV I and II, and hepatitis B, C, and D.
List B in Annex II: Reagents and Reagent Products, including Related Calibrators and Control Materials
For determining the blood groups anti-Duffy and anti-Kidd
For determining irregular anti-erythrocytic antibodies
For detection and quantification in human samples of the following congenital infections: rubella, toxoplasmosis
For diagnosing the hereditary disease phenylketonuria
For determining the human infections cytomegalovirus and Chlamydia
For determining the HLA tissue groups DR, A and B
For determining the tumoral marker PSA
Designed specifically for evaluating the risk of trisomy 21 (including software)
Designed as self-testing devices for measuring blood sugar
IVDs for Self-Testing
Products for self-testing by non-professionals at home (e.g. pregnancy tests or cholesterol tests).
Offer
Any questions? Would you like an individual, non-binding offer? Then write to us now. We will respond to your request as quickly as possible.
This might also interest you
Last Visited Service Pages