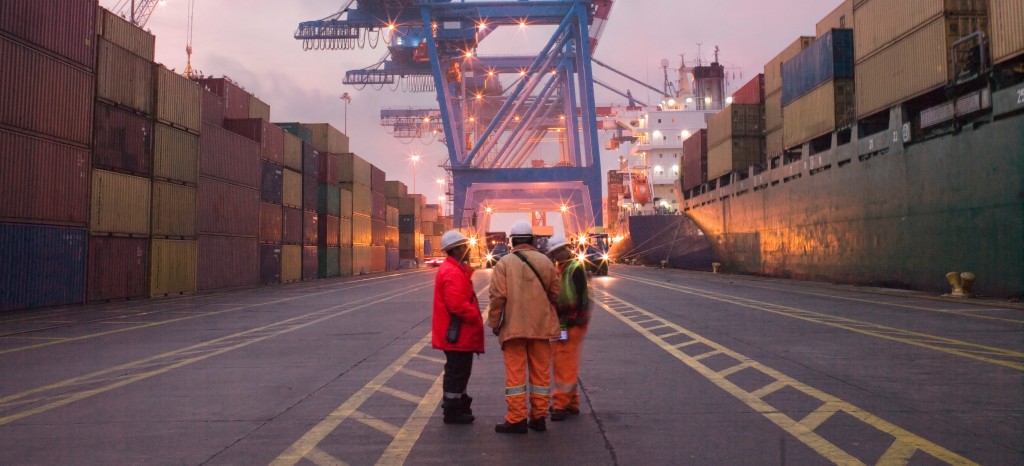 Highest Safety Standards for Storing and Transporting Hazardous Goods
Whether it's for storing hazardous goods or transporting them in any kind of vehicles, specific safety regulations and operational modes can significantly reduce the risk of accidents. Our experts assess your company's processes and inspect how you handle hazardous materials. We also train your employees about loading safety both in theory and in practice and, upon request, can provide support from our external team of experts.
Benefits at a Glance
With consulting and audits and employee training from TÜV Rheinland you can:
Improve your working processes with trained personnel when handling hazardous goods
Save money by lowering accident quotas and eliminating damages when storing hazardous goods or transporting said goods
Get instruction in loading safety that takes all statutory regulations into consideration, recommends optimum safety measures, and also aims to provide the best possible transport results
Show your active commitment to preventing accidents
Benefit from our years of experience in the area of hazardous goods loading safety
Our Hazardous Goods Storage and Loading Safety Support
Our experts offer comprehensive support in how to deal with hazardous goods. We can provide the following:
Advice and audit:
Organizational audit, if need be with specific documentation using TiOS, an integrated organization and control system
Implementation of hazardous goods acceptance in compliance with detecting safeguards and operational modes
Acceptance of planned versus actual comparisons
Planning of protective and safety criteria, Safety & Security
Assistance when it comes to quality management and quality assurance
Answers to questions on storage and permits
Introduction of external experts, such as:


Hazardous goods representatives
Experts for occupational safety
Operational representatives for waste
Water-protection agents and others
Training for you and your employees on-site for the following:


Regulations and areas of responsibility
Physical basics of loading safety
Suitability of vehicles
Load distribution plans
Facilities and aids for loading safety
Implementation of loading safety
Tilting danger during erroneous loading
Practical demonstrations and trials to enhance training measures
Project assistance
Support during contact with authorities
Our Sustainability Initiatives
Nothing less than the future is at stake. Companies, institutions, public authorities and each and every one of us can play a positive role in shaping the path to tomorrow. We provide you with comprehensive support to ensure that you operate safely, sustainably and efficiently for many years to come.
Last Visited Service Pages