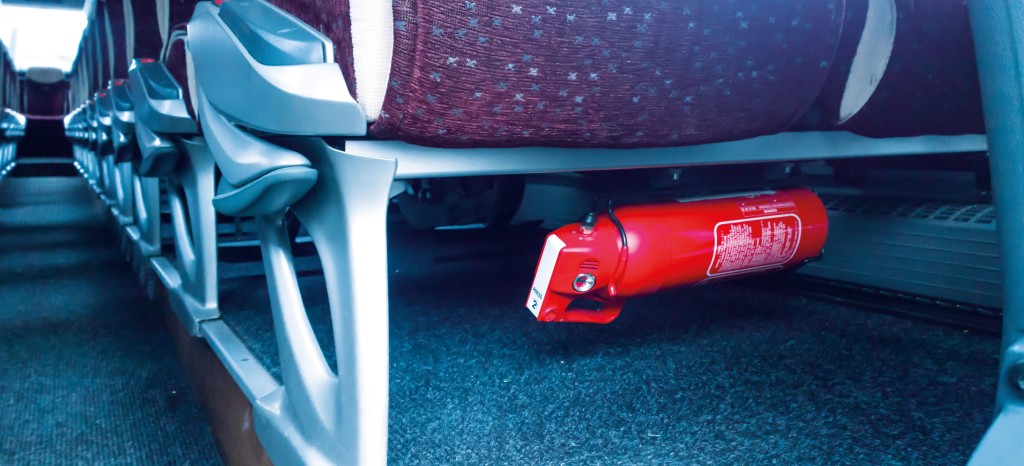 Safe and compliant with accredited fire testing of motor vehicle materials
New materials and components present attractive opportunities for the automotive industry. Often they are more environmentally friendly, economical, and easier to process, provide consumers more convenience and safety, enable alternative drive options, and offer other useful advantages.
As an automotive developer, supplier or manufacturer, you must ensure that new materials and components comply with all regulations regarding flammability and combustion behavior.
In addition to the relevant product safety standards, high public sensitivity is another good reason to leave no questions unanswered when it comes to the burning behavior of automotive materials and components used in cars, trucks and buses. Accidents with fires or other fire events in connection with motor vehicles are unsettling. Consumers often shy away for years from buying a product that has once been put in such a context.
Play it safe in every respect and rely on our comprehensive expertise in fire testing. We carry out tests in accordance with numerous international standards in our state-of-the-art laboratory.
If you wish, we can also assist you at a very early stage in the development process with professional burning combustion behavior reports to help you avoid costly and time-consuming dead ends when selecting materials.
Our reputation in the world of mobility is a key advantage for you. Our fire laboratory in Cologne has been recognized as a distinguished technical service provider by many government authorities, including
Federal Motor Transport Authority, KBA (Germany)
MOTC (Taiwan)
RDW (Netherlands)
SNCH (Luxembourg)
VCA (Great Britain)
Our fire laboratory is designated as an accredited technical service provider by the Deutsche Akkreditierungsstelle GmbH DAkkS (Germany).
Learn more about our fire tests: Call us or contact us online!
Increased safety with our flammability testing
As a company in the automotive and bus industry or a material manufacturer, you bear great responsibility for the combustion behavior of your products. We stand by your side and test professionally and conscientiously according to officially recognized procedures.
Benefit from our expertise and our excellent reputation in the field of mobility and fire testing. Take advantage of our global network and local partner locations, able to support you at any time anywhere in the world. You can count on us during the development and the homologation of your materials and components.
Our fire testing for automotive materials, components and parts
Whether motorcycle, passenger car, van, bus, camper, truck or any other motor vehicle, we carry out applicable fire tests for all materials in the specified vehicle classes according to international standards in our fire laboratory.
Our central laboratory in Cologne is accredited by the Deutsche Akkreditierungsstelle GmbH (DAkkS) in the field of fire technology material testing of vehicles. Among other things, we are approved for the UN-R118 test procedures and the regulations derived therefrom for the automotive sector such as VSTD19 (Taiwan) or FMVSS302 / CMVSS302 (North America). You can be sure that we test according to the test methods you need for any and all of your markets.
As part of our fire testing, you will receive either a globally recognized test report in accordance with DAkkS specifications and/or an appraisal, which you can submit to the above-mentioned authorities for type approval.
In addition to our central fire laboratory in Cologne, we also offer you selected fire tests at many other locations in Germany.
Rely on our competence and experience for your fire tests
Take advantage of our know-how as one of the world's leading specialists to make mobility safe, secure and sustainable. Our experienced experts enjoy the highest level of trust in the automotive industry. The high reliability of our work, the quality of our product tests, and the well-founded test reports of our specialists make us an important partner for OEMs, suppliers and material manufacturers.
In addition, we cooperate closely with authorities, advisory commissions and legislators as a welcome and competent partner for fire testing – and we are a voice that is listened to.
Are you interested in tests in our fire laboratory? We look forward to your inquiry.
This might also interest you
Last Visited Service Pages