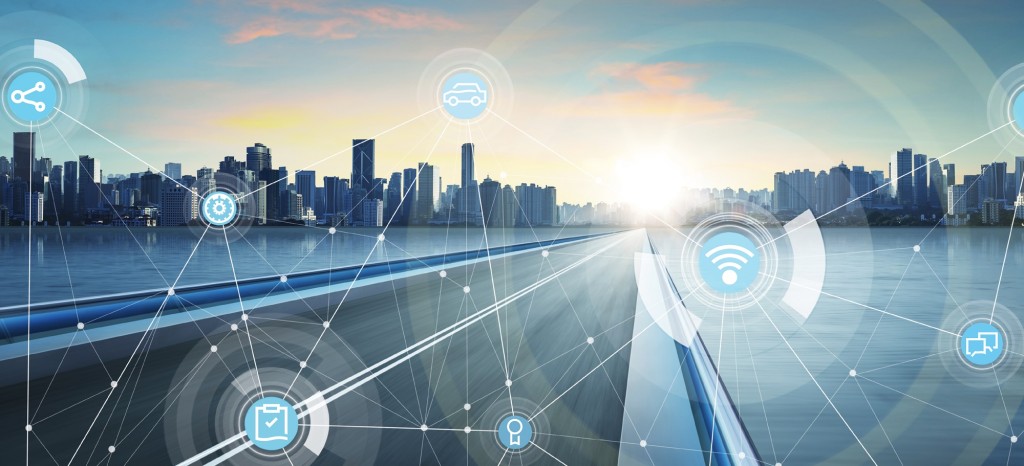 Use our services to enter new markets
Promising new automotive markets are growing around the world. An affluent middle class is developing in the emerging markets of South America, Africa and the Asia-Pacific Area, creating a highly attractive market for European carmakers and suppliers.
But these emerging markets have very different requirements. Administrative structures are as varied as the regulations for type testing, approvals, prototype operation, sales and many other aspects. You need plenty of expertise to enter these markets successfully. Not every company or research department has the resources to obtain this expertise for itself.
You need a globally experienced partner for the automotive sector and this is where we come in. As a leading global provider of complete solutions for market access, vehicle testing and type approval we help you enter new markets with our internationally and nationally tailored consultation, test reports and processes for products and production.
Our experts – many of whom work in your target markets – are familiar with the local approval regulations and can seamlessly commission the required tests and examinations. We operate state-of-the-art test and approval centers around the world for the automotive industry.
We are a single source provider, offering assistance with everything from initial contact with the regulatory authorities, to testing and certification as well as to the transport of prototypes. As the industry leader we smooth your way to new sales markets and help you launch your automotive products. You can access markets more quickly, which in turn improves turnover and yields.
Contact us and learn more about our market access services!
Approvals made easy: your access to worldwide markets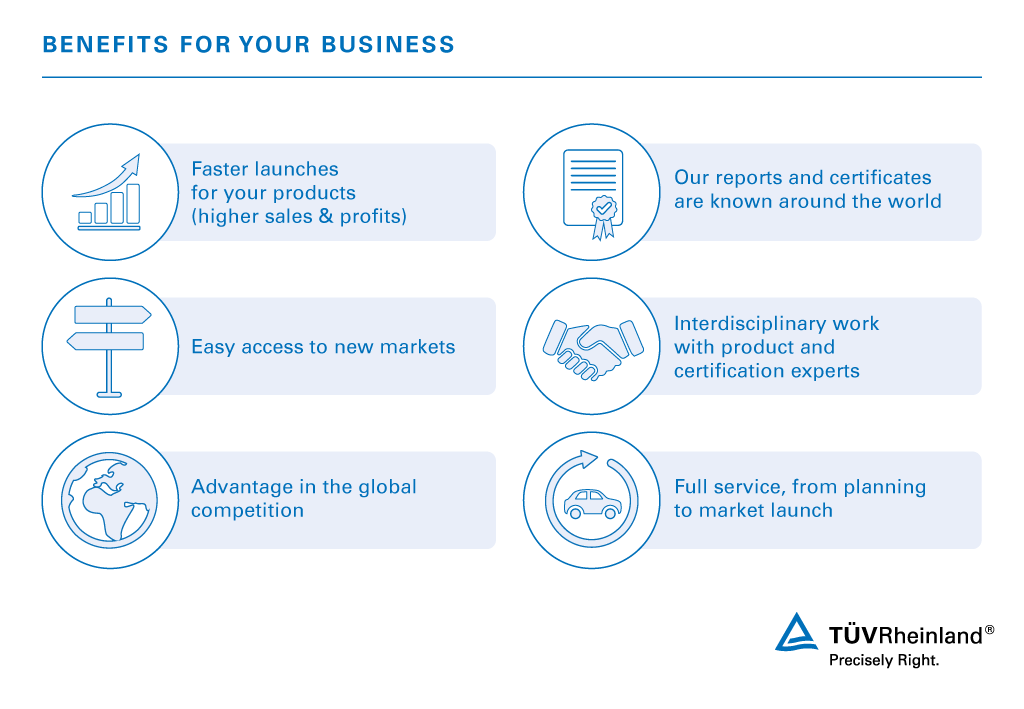 Our global network and our knowledge database for all countries and regions accelerate and facilitate your entry into new markets. As our customer and partner, there is no need for you to deal with legal regulations and other standards, or to call on different partners for each area. Even if you want to market a specific product on different continents, you can keep working with the same contact partner. We offer true one-stop shopping with an interdisciplinary approach.
All this yields important benefits in the global competition: as a carmaker you can access new sales markets more easily with our help. As an importer, you can achieve a shorter time-to-market, and as a supplier you can have your products qualified and approved worldwide with the help of just one partner.
We help you develop new markets
Our service portfolio for access to markets outside Europe is as varied as the regulations that prevail there. Every country has different legal requirements, processes and standards.
Our key market access services (MAS) for the automotive sector include the initial assessments, tests, expert reports, certifications and project management that vehicles, components and systems require for market access in places where the EC/ECE standards do not apply.
For example, we offer services relating to local approval standards in the following countries:
People's Republic of China: CCC
Taiwan: VSCC
Brazil: Inmetro
Japan: TRIAS 63
Eurasian Economic Union TRCU
Australia: ADR
USA: FMVSS/DoT
Indonesia: SNI
Thailand TISI/DLT
South Africa NRCS
Philippines PS
Malaysia SIRIM/JPJ
India TAC and CMVR
Custom Union OTTC/Glonass
Vehicle Spare Parts Certification globally
Our services include:
Road testing on the basis of local market conditions
Preparations for type approval
Creating reports
Organizing and accompanying the plant inspections by the authorities before production begins
Issuing certifications
Consultation
Selecting the testing institutions
Logistical examinations
Accompanying the testing
Organizing certificates
Pre-shipment inspection
Comprehensive knowledge of international automotive markets
With us you work with qualified specialists who are well-versed in all the processes involved in accessing emerging markets. You benefit from consistently high quality, operational efficiency and a flexible project setup that is tailored precisely to your needs.
We are a partner with a global network and mediate between automotive businesses and the authorities. That is why we can offer all market access services from a single source.
And our reputation will help you build trust among the authorities, business partners and end customers in your new sales market.
Find out how we can help you with your next target market. Contact our experts .
This might also interest you
Last Visited Service Pages