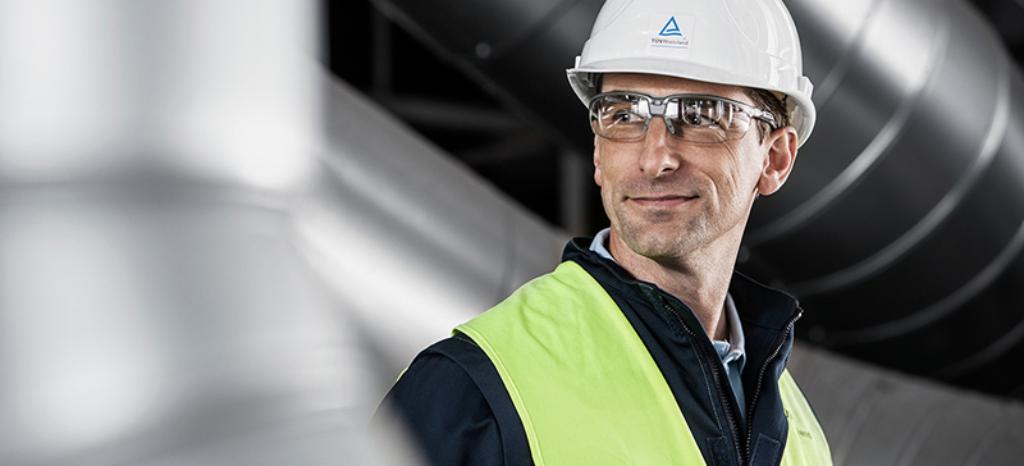 Ensure Compliance of Your Pressure Equipment with Japanese Regulations
Pressure equipment exported to and used in Japan must meet the local requirements of the pressure vessel regulations. Depending on its classification an approval procedure by an authorized inspection organization is needed. TUV Rheinland serves both legislation area – Industrial Safety and Health Act as well as High Pressure Gas Safety Act in Japan. Our evaluation processes for industrial equipment cover the following regulations:
General High Pressure Gas Safety Regulation
Designated Equipment Inspection Regulation
Construction Code of Pressure Vessels
Construction Code of Boilers
In the design and production phase of those equipment at the manufacturing sits at the major industrial countries in Asia, Europe and America we can offer our review and inspection service to meet the Japanese standard requirements with local inspectors. After import of the equipment into Japan our subsidiary there can give you technical assistance in the commissioning phase and application procedure of your project with the local approval authorities.
Benefits of Our Inspection Service for Exporting Pressure Equipment at a Glance
Helping pressure vessel manufacturers, importers, retailers and authorized agents export pressure equipment to Japan, TÜV Rheinland can offer you:
Assistance in preparing your products for export to Japan.
Compliance with applicable Japanese pressure vessel regulations.
Experts with extensive experience in certifying pressure equipment and related components.
Inspectors recognized by the Japanese Ministry of Health, Labor and Welfare.
Please feel free to contact us at TÜV Rheinland to learn more about how our exporting to Japan service for pressure equipment can simplify your market entry.
Our Inspection Services for Exporting Pressure Equipment to Japan
Applications for exporting pressure equipment to Japan must be submitted to the Japanese Government by an accredited agency. In order to save you time and reduce costs, TÜV Rheinland provides the following services:
Design review of pressure equipment according to applicable codes and standards
Review of manufacturing procedures to ensure code compliance
Official inspection of boilers, pressure vessels and components, including witness of leakage and pressure tests
Review of pressure vessel documentation
Our inspectors are recognized by the Japanese Ministry of Health, Labor and Welfare.
Required Application Documents for Exporting Pressure Equipment to Japan
Before commissioning of pressure equipment in Japan, your pressure equipment application must demonstrate compliance with Japanese codes and standards for pressure vessels. We assist you to prepare the following application documents to be provided to the responsible authorities:
Detailed drawings containing dimensions and welding procedures, parts lists with material identification according to standards.
A strength calculation based on the Japanese Industrial Safety and Health Act (Construction Code for Pressure Vessels (CCfPV) and Construction Code for Boilers (CCfB), High Pressure Gas Safety Act and other requirements. Essential parts of these documents are required to be in the Japanese language.
WPS (Welding Procedure Specification) and PQR (Procedure Qualification Record) for all welded joints under pressure.
Material certificates for all pressurized parts.
Records of the required inspections such as production test, penetration test, ultrasonic test , air-tightness test, pressure test, dimensional check and a visual inspection of welded joints.
Application documents and certificates are usually available only after the production of the equipment is completed. If the pressure equipment fails to fulfill any of the Japanese technical criteria, the application will be rejected.
International Certification of Pressure Equipment
As a notified body, TÜV Rheinland also performs conformity assessment of the following European pressure vessel regulations:
Pressure Equipment Directive (97/23/EC)
Transportable Pressure Equipment Directive (2010/35/EU)
Simple Pressure Vessels Directive (2009/105/EC)
As an international service provider, we are authorized to conduct inspections and certifications of pressure equipment according to the various local regulations of many countries. We have accredited engineers around the globe.
Should you have any questions on certification in any country or region, please do not hesitate to contact us.
This might also interest you
Last Visited Service Pages