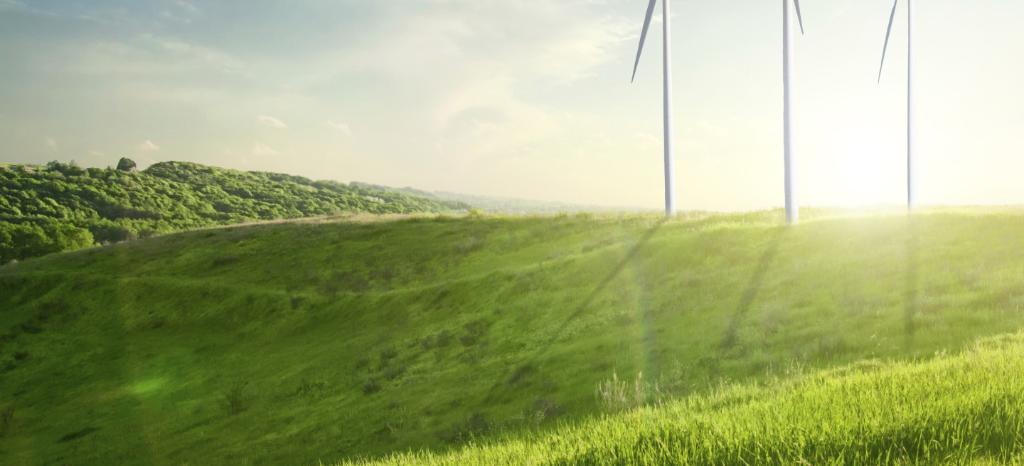 EPEAT - A Move toward Greener Electronics
Manufacturers, retailers and end-customers around the world demanding quality and safe products are increasingly calling for more environmentally-friendly and greener products. These standards are also demanded for electronic products such as computers and displays, televisions and screens, mobile phones or imaging equipment. Greener electronics are opening bigger market opportunities, that's for sure!
Created and administered by the US Green Electronics Council, the Electronic Product Environmental Assessment Tool (EPEAT) is an exhaustive global rating system for green electronics. Through strict and comprehensive environmental performance criteria, this registry helps both manufacturers demonstrate sustainability and innovation, and purchasers or resellers identify, evaluate, compare and select environmentally preferable and green electronics on the market.
TÜV Rheinland is approved by the Green Electronics Council as a product registration entity. We help you to register at EPEAT and gain access to procurement contracts worldwide. A large portfolio of additional services also allows us to assist you in substantiating the conformance of their electronic products with the environmental performance criteria defined by EPEAT.
Benefits of Our EPEAT Registry Services at a Glance
Our EPEAT registry services help manufacturers ensure the listing of their electronic products into the registry, which further enables them to:
Broaden market opportunities and gain access to purchasing contracts from retailers that require EPEAT-registered electronics.
Demonstrate commitment to greener design and sustainable product development.
Participate in a low-cost, flexible and user-friendly registry that does not delay time to market.
Please contact us at TÜV Rheinland to learn more about how our comprehensive EPEAT registry services and support can benefit your company.
Our Product Registration Entity Registry Services
As a product registration entity approved by the Green Electronics Council, we offer manufacturers of electronic products and EPEAT subscribers individual services to help navigate through the EPEAT registry to include:
Desk reviews of declarations made by EPEAT subscribers
Product verifications
Examination of electronic product information to determine it complete and accurate.
Substantiate Conformance to EPEAT Environmental Performance Criteria
The Electronic Product Environmental Assessment Tool bases product evaluation on a series of mandatory and optional criteria related to the environmental performance of an electronic product. Our extensive portfolio of testing and certification services helps you prove compliance of your electronics with the EPEAT requirements. These include but are not limited to:
Bio-based/biodegradable material testing and certification
Product energy efficiency testing and certification
Recycled plastics verification
ISO 14001 / Eco-Management and Audit Scheme (EMAS) certification
GRI Sustainability Reporting
Management of conflicting mineral use in products
Testing and certification according to the IEEE 1680 standard series
EPEAT Product Registration Entity (PRE) Registry Procedure
As a recognized EPEAT product registration entity with a comprehensive range of services, we can guide subscribing manufacturers through the EPEAT registration process for their electronic products in three steps:
Step 1 – Upon receipt of payment and final agreement by the PRE, the EPEAT subscriber receives a password and instructions to log in to epeat.net and begin registration.
Step 2 – EPEAT subscribers enter company information as well as individual corporate criteria applying to all electronics and explicit criteria applying to specific products into the EPEAT registry.
Step 3 – When entering a product, new subscriber declarations are reviewed before appearing in the registry whereas electronic products registered by experienced subscribers will immediately appear without review.
To ensure that electronic products are environmentally friendly and conform to the EPEAT environmental assessment criteria, manufacturers can benefit from our testing and certification services for their green electronic products.
EPEAT Product Scope
EPEAT is a definitive global registry for green electronics and currently lists over 3,000 products from more than 40 registered manufacturers in 42 countries.
We can test, verify and certify all electronic products covered by the registry:
Computers and displays: desktop computers, notebooks and computer displays
Imaging equipment: printers, copiers, scanners, multifunction devices, digital duplicators and many more
Televisions including CRT, LCD and plasma TVs
Blade, multi-node, rack-mounted or pedestal form factor computer servers
Mobile phones
The Electronic Product Environmental Assessment Tool
Based on manufacturer self-certification of electronic products meeting criteria specified in the IEEE 1680 standards, the EPEAT registry and rating system combines rigorous, comprehensive touchstones to evaluate entire product life cycles. The complete set includes around 23 required and approximately 28 optional criteria in the following core environmental performance categories:
Reduction or elimination of environmentally unfriendly materials
Materials selection
Design for end-of-life and end-of-life management
Product longevity and lifecycle extension
Energy conservation
Corporate performance
Packaging
Consumables (for imaging equipment)
Indoor air quality (for imaging equipment)
For many businesses, schools, hotels, hospitals and governments, EPEAT is a reliable support and assessment tool to help make informed purchasing decisions. Two entities play a crucial role to ensure trustworthiness of this system: a Market Surveillance Entity (MSE) responsible for the integrity of the EPEAT registry and Product Registration Entities (PRE) that help subscribing manufacturers understand the technical and environmental performance requirements of EPEAT and ensure that declarations are accurate.
What is Behind the EPEAT Rating System?
Most EPEAT environmental assessment criteria apply to the characteristics of individual products which must be declared for each registration. Other assessment measures include corporate requirements and a variety of service-related criteria. Each year, manufacturers should declare that all required corporate-level criteria are still being met in order to remain in the EPEAT registry. And, support services that significantly extend product life and reduce environmental impact must also fulfill established EPEAT standards.
Depending on the type of electronic product to be evaluated, between 23 and 32 mandatory EPEAT criteria must be fulfilled and there are 26 to 35 optional supplemental elements. The EPEAT rating system determines three levels of environmental performance depending on the amount of criteria met.
EPEAT Gold rewards products that meet all required criteria and at least 75% of the optional criteria.
EPEAT Silver rewards products that meet all required criteria and at least 50% of the optional criteria.
EPEAT Bronze rewards products that meet all required criteria.
IEEE 1680 Series and Other Related Standards
In order to objectively and reliably evaluate and rate electronic products, the EPEAT registry was founded and developed based on the IEEE 1680 standard series. These provide exhaustive and consistent environmental performance criteria for the design of green electronic products. Green electronics built in accordance with IEEE 1680 standards present manufacturers an opportunity to secure market recognition and prove their efforts to reduce electronics environmental impact.
IEEE 1680.1 Standard defines criteria for the environmental assessment of personal computer products including notebooks, desktop PCs and displays.
IEEE 1680.2 Standard defines criteria for the environmental assessment of imaging equipment.
IEEE 1680.3 Standard defines criteria for the environmental assessment of televisions.

Two standards still being developed will soon complete the list of criteria supporting the EPEAT registry rating system:
NSF 426 Standard will determine criteria for the environmental assessment of servers and
ULE 110 Standard will determine criteria for the environmental assessment of mobile phones.
This might also interest you
Last Visited Service Pages