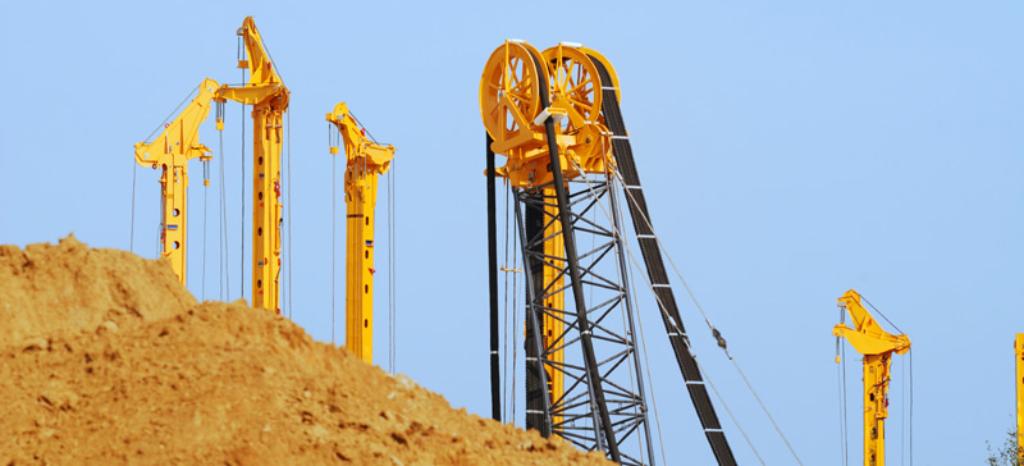 Safe and quality earthmoving equipment with our heavy machinery certification
To ensure reliable service and protect workers in risky environments, manufacturers of heavy machinery around the world must be certain that all applicable statutory requirements and safety standards are met without exception.
As a European Notified Body authorized to inspect machinery in accordance with Machinery Directive 2006/42/EEC (revision to EC Council Directive 98/37/EEC), we conduct testing, provide solutions and issue certification for heavy and industrial machinery as well as earthmoving equipment. Let our experience support you in making sure that your heavy machinery complies to all relevant quality regulations and functions properly to prevent accidents and operational failure.
Contact us now to make an appointment with our experts!
Ensure reliability of your heavy equipment – and protect workers' safety
Our experts certify your equipment safe and reliable to ensure your customers quality and compliant products they can depend on to protect workers, lower liability and reduce any risk of malfunction that could cause costly downtimes.
Our earthmoving equipment and heavy machinery certification services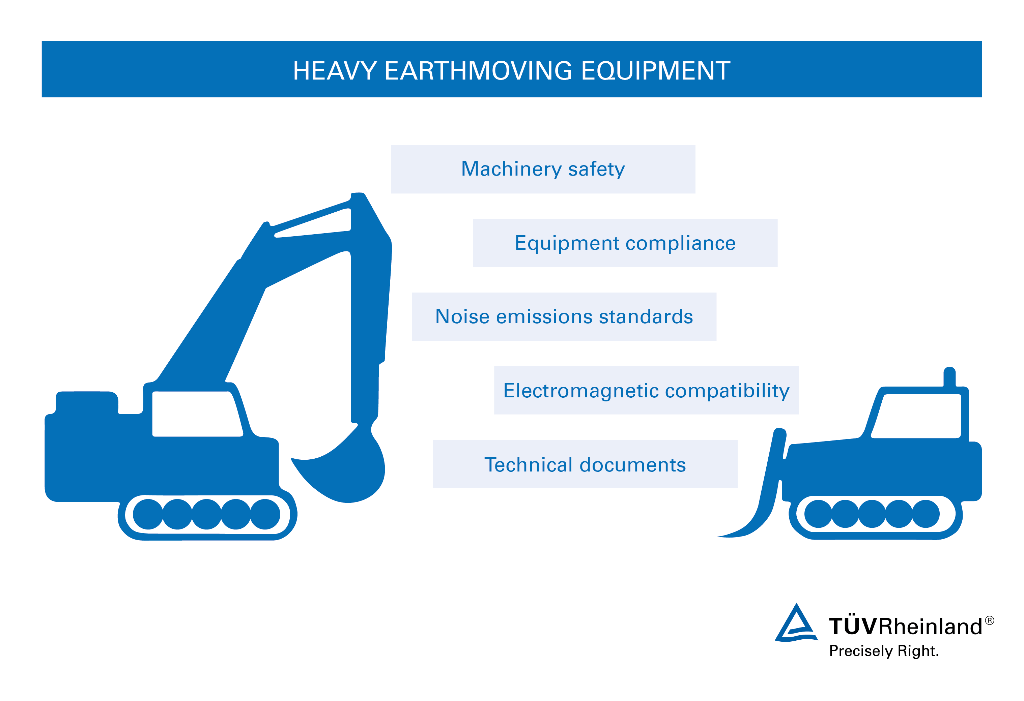 With Notified Body certification of heavy machinery safety, domestic and international manufacturers can provide buyers valuable quality assets while contributing to safe and profitable work environments. Our global network of experts offers you a realm of experience to ensure your heavy machinery and earthmoving equipment are safe, compliant and productive.
Let our experts guide you through the certification process by:
Determining which directives, harmonized standards and documentation is applicable to your European market introduction
Conducting state-of-the-art testing to ensure equipment is compliant to all relevant safety, acoustic and electromagnetic requirements
Compiling the appropriate technical documents, reports and certificates to facilitate successful export
Performing evaluations to certify product conformance to safety and quality standards
We offer a comprehensive range of testing and certification services. Our experts evaluate acoustic and noise emissions in accordance with ISO regulations as well as the EU Noise Emission Directive. We follow ISO and EN mandates for the electromagnetic compatibility (EMC) testing of various types of machinery, and provide CE marking for industrial machinery and equipment.
Fast audit times for your heavy earthmoving equipment
Benefit from TÜV Rheinland independent testing and certification services to ensure compliance of your products to applicable safety and quality standards and secure your international market presence. Take advantage of our extensive, long-standing experience and fast audit times through our exclusive, one-stop service. Gain a lead on the competition with a neutral audit seal and reduce company liability with documented standards of safety.
Make arrangements to have your products properly tested and certified! Contact us today!
This might also interest you
Last Visited Service Pages