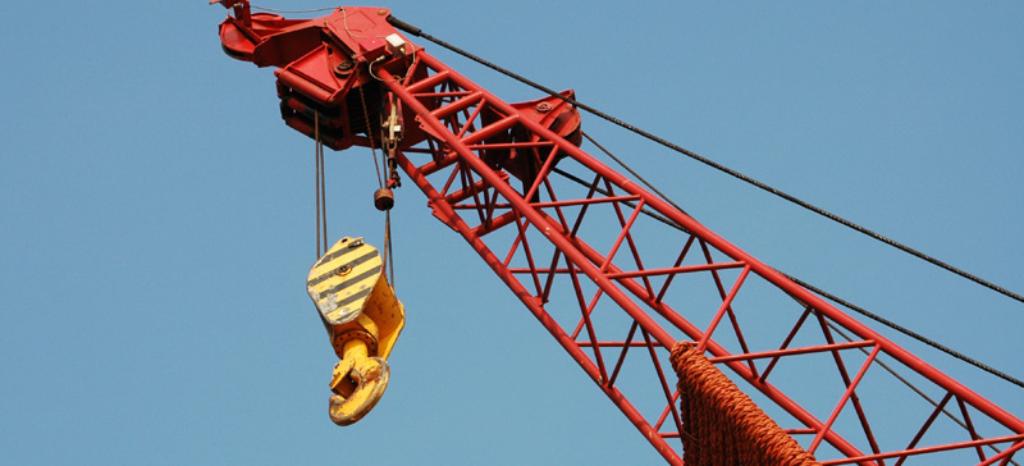 Ensuring safe and reliable cranes and aerial lifting equipment
Cranes and other aerial lifting equipment used on construction sites or by tree-trimmers, electricians repairing power lines and rescue workers must be strictly maintained to meet all performance and safety standards required to ensure reliable service and protect personnel working in dangerous situations.
In line with national and/or international recommendations - such as those of the National Fire Protection Agency (NFPA) - for annual inspection of aerial lifting equipment, cranes and ground ladders, we provide extensive supervision and certification services.
Expert TÜV Rheinland inspectors conduct thorough examination to determine the condition of equipment in service at your facility or construction site.
With our support, you can be certain that your cranes and aerial lifting equipment comply to all relevant quality regulations and safety standards.
Let our experience work for you! Contact us today and make an appointment with one of our experts.
Maintain equipment capability and availability with independent inspection services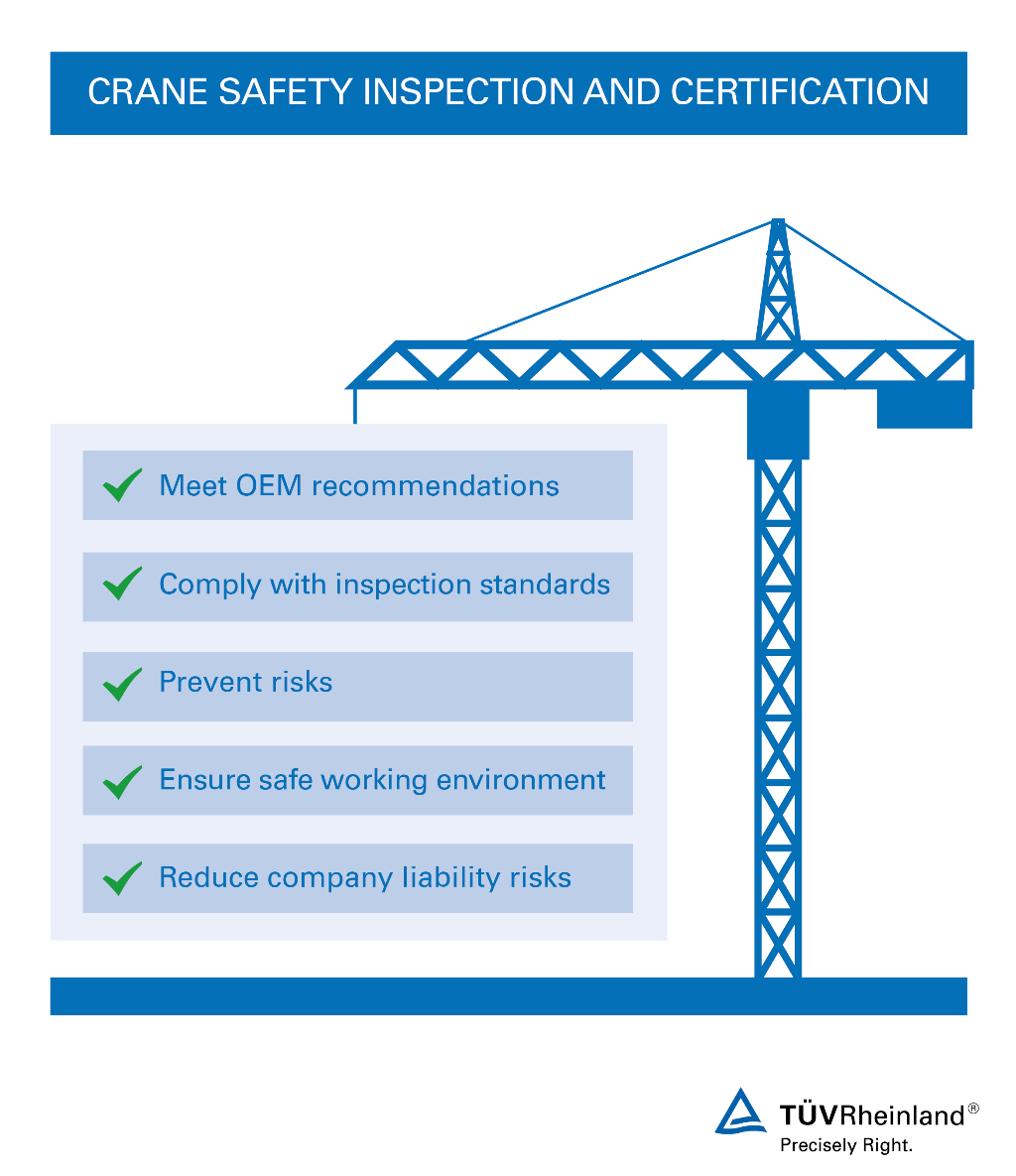 We provide third-party inspection and certification services for cranes and aerial equipment necessary to certify compliance with all state and federal safety codes and ensure examination standards as well as OEM recommendations are met. Our years of experience and fast audit times enable you to maximize uptime, minimize negative operational impact and reduce the risk of liability to your company.
Comprehensive inspection and certification to ensure safe, quality equipment
Under the counsel of a fire department representative, our experts conduct thorough and detailed inspections implementing a variety of advanced testing methods. Our comprehensive portfolio provides services for:
Aerial lifting equipment, cranes and fire trucks
Performance testing (aerial lifting, cranes)
Load stability and operational testing
Oil spectroanalysis
Ground ladders
Roof hook testing
Hardware testing
Horizontal bend testing
Heat sensors
Operational testing
We prepare a comprehensive final report focusing on key inspection areas and the repairs to be made as well as provide you documentation according to standardized requirements.
A secure workplace is good for business
Providing a safe work environment reduces the risk of accidents and unwanted delays or shutdowns. Accessing a wide-range of inspection and certification services for cranes and aerial lifting equipment, our highly-qualified inspectors utilize their extensive experience and the TÜV Rheinland global network to tailor solutions to your specific needs.
Call now and let us keep your equipment in the air, where it belongs!
This might also interest you
Last Visited Service Pages