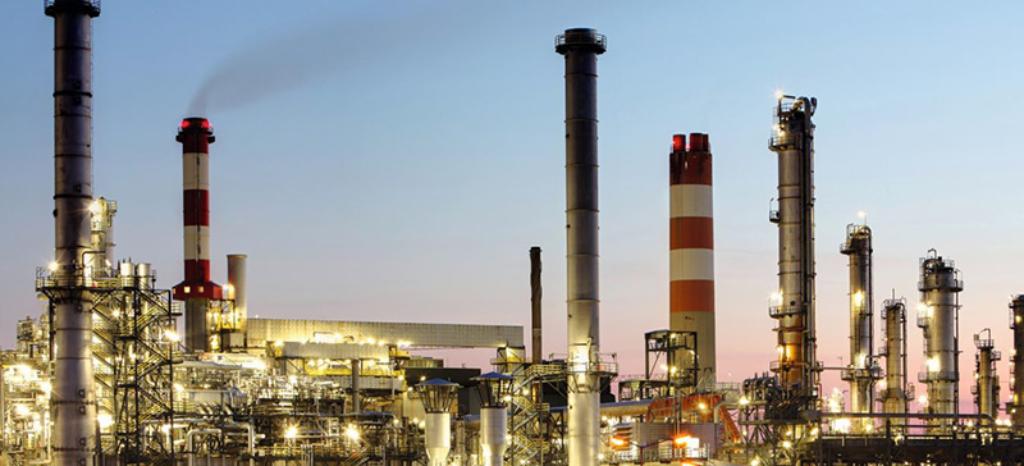 Improve the maintenance of your machinery and installations with our condition monitoring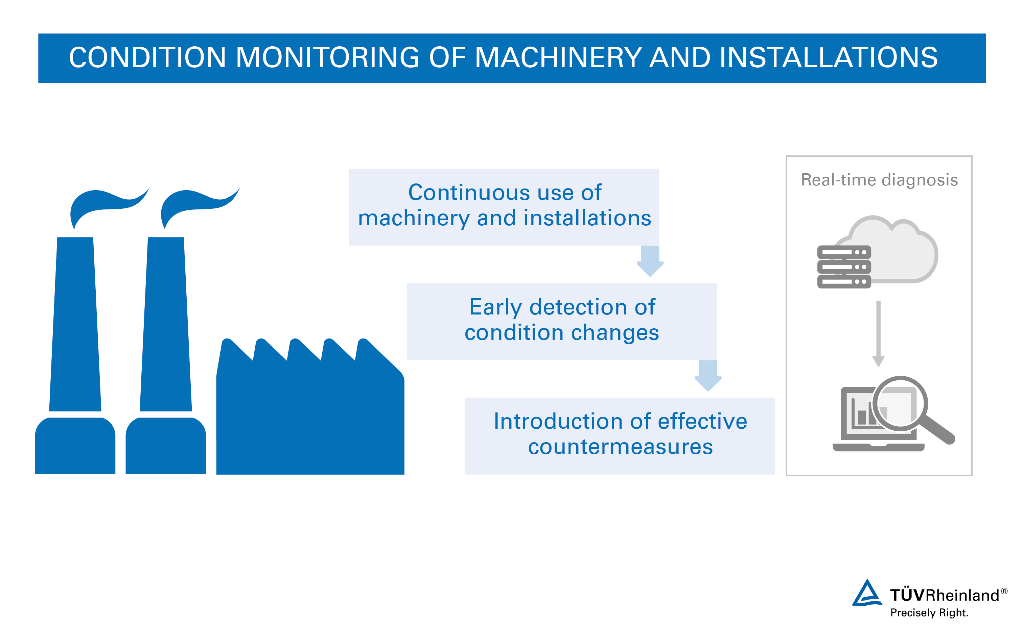 A key prerequisite for the operation of efficient and profitable installations is the availability of machinery and components. With our condition monitoring you keep a watchful eye on the condition of your installation. Our experts at TÜV Rheinland identify each critical condition change and development of your machinery with the assistance of time and frequency-based (online) diagnostic procedures. By directly responding to excessive stress or wear, effective counteractive measures can be taken immediately. In doing so, the profitable operation of your installations and machinery is ensured. High repair costs and unwanted downtime are also thereby avoided.
Our employees are experts in the field of diagnostics and security tech-nology in various industrial sectors. With our condition monitoring systems for manufacturing, we are the right partner for you.
Would you like to learn how to utilize condition monitoring at your plant? Then contact one of our experts today.
Maximize the operational lifetime of your installation with our condition monitoring
With the condition monitoring of your installations and machinery, you are able to develop a long-term maintenance strategy. Vulnerability analyses and analyses of machine data, allow you to plan maintenance and inspections strategically and effectively. The operational lifetime of technical components is thereby fully utilized and you are able to reduce costs and increase the efficiency of your industrial installation. In addition, you benefit from the high diagnostic depth and analysis reliability of our system, as well as advanced warning time. As a result, you can meet growing demands on your machinery and installations in these times of industry 4.0.
Our systems for condition monitoring
Our experts assist you with the selection of the appropriate data collection technology and implementation in your industrial facility as well as continuous system support.
We have the following diagnostic systems:
Vibration diagnostic system tf COMOS:
Monitoring machinery with constant or variable speed or with frequency monitoring of passive components; from signal processing to amplitudes and phases of rotation-frequency proportions

Field of application: turbine generators, reactor coolant and circulation pumps, feed water pumps, compressors, key components in the food industry, machines for the printing industry
Acoustic monitoring system ta COMOS:
Automatic assistance and monitoring system for the monitoring of sound signals - from airborne to structure-borne sound signals; monitoring of the peak values as well as analyzing signals on a frequency-selective basis

Field of application: acoustic detection of changes in the environment signals from machine groups, leakage noise from boilers or pipes; acoustic detection of glass breakage in unmanned industrial complexes
Our services for your installation and machinery include:
Process diagnostics
Analysis of vibrations in mechanical behavior
Early detection of damaged parts
Sound location method
Cyclical data collection at fixed intervals
Our many years of experience in machine diagnostics for the condition monitoring of your systems
With our in-house vibration diagnostic system, you have at your disposal an instrument that combines the requirements of a typical condition monitoring system and structure health monitoring system, therefore, supporting higher availability for your machinery. These measures in combination with our acoustic monitoring system and the help of acoustic detection, can assess the status of the complete installation. Through our many years of experience in the field of machine diagnostics, we are the right partner for condition monitoring systems.
Request an offer for the condition monitoring of your industrial facility today!
Downloads
| | | | |
| --- | --- | --- | --- |
| pdf | Flyer - Condition monitoring for various industries | 213 KB | Download |
This might also interest you
Last Visited Service Pages