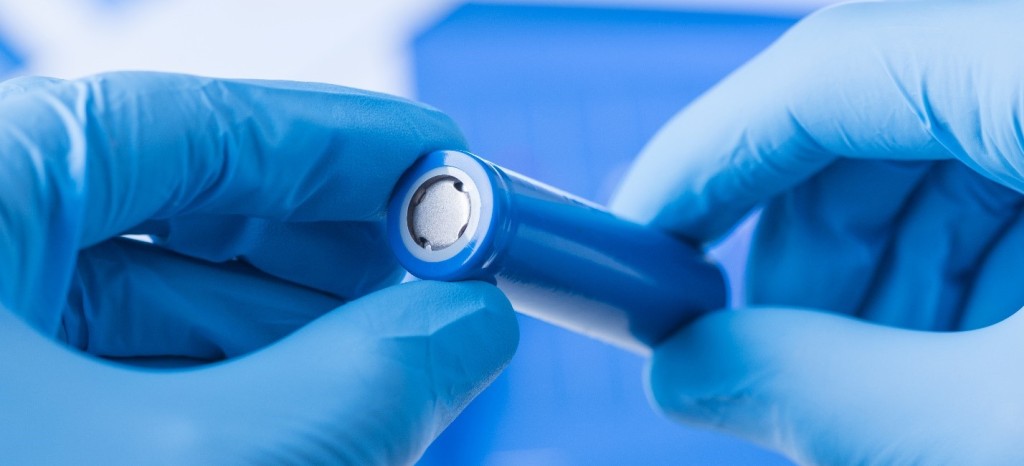 Battery certification with our battery testing services
Battery manufacturers and importers are often required to document the safety and quality of their products with a certificate issued by a third party testing authority. Proper certification demonstrates that batteries comply with applicable regulations and can be sold and imported in target markets.
We offer testing services and certification according to IEC 60086-1 and IEC 60086-2 and to national rules and regulations. Our tests ensure that batteries, which are in daily contact with end users, are safe and reliable. Testing is simple and efficient and certification removes barriers to sales and import.
As an internationally recognized testing services provider, we work with manufacturers and importers around the world to test and certify their products. Our experts are familiar with both national and international regulations governing battery safety and quality and can ensure product compliance in a range of target markets.
Contact a service representative to learn more.
Battery safety testing ensures quality and reduces risk
Consumers rely on batteries at work and at home on a daily basis, which makes quality and safety testing crucial. Our expert services ensure that batteries function efficiently with minimum risk to end users. Testing also helps manufacturers maintain quality standards and reduce defects.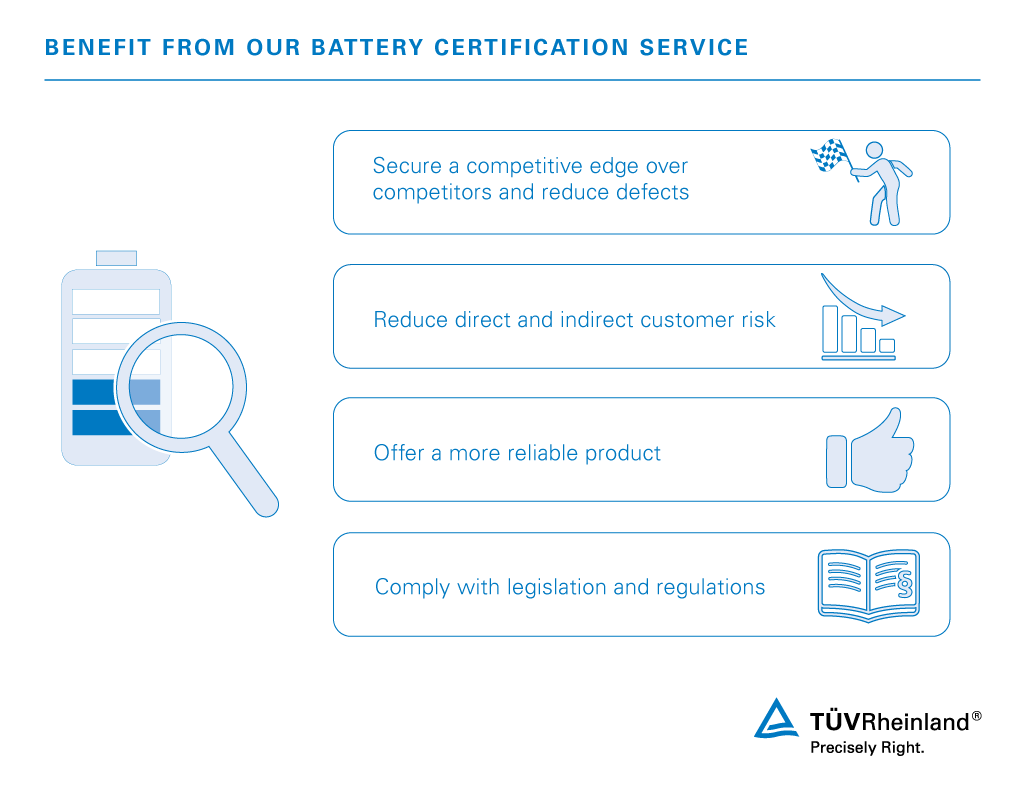 Fast, efficient battery testing and certification
Basic testing and certification are fast and simple. Once a client requests testing, we:
Collect samples
Test the samples in our laboratories
Compile a lab report
Issue a certificate indicating compliance with standards
We offer battery testing and certification around the globe, tailoring our services for specific countries or markets as needed.
In Argentina, for example, we test in accordance with law no. 26.184 and resolution 21/2019, which establish the minimum efficiency and safety requirements for sales and import of non-rechargeable batteries whose chemical composition is carbon-zinc and alkaline manganese. Whether imported or locally manufactured, all products on the Argentinian market must have a certificate issued by a national certification body recognized by the Secretariat of Government for Environment and Sustainable Development.
Our tests fulfill these requirements, subjecting cylindrical and prism-shaped batteries to analysis that examines the following:
Determination of heavy metals
Marking, shielding and minimum duration
We carry out these tests in laboratories previously evaluated by the National Institute of Industrial Technology (INTI), according to Argentinian law.
Experts in battery certification
Battery manufacturers and importers around the world rely on our expertise in battery testing and certification. With state-of-the-art laboratories and extensive knowledge regarding national and international norms and regulations, we work closely with our clients to meet their testing needs and protect consumers from risk.
Speak with us to find out more about the certification process.
This might also interest you
Last Visited Service Pages