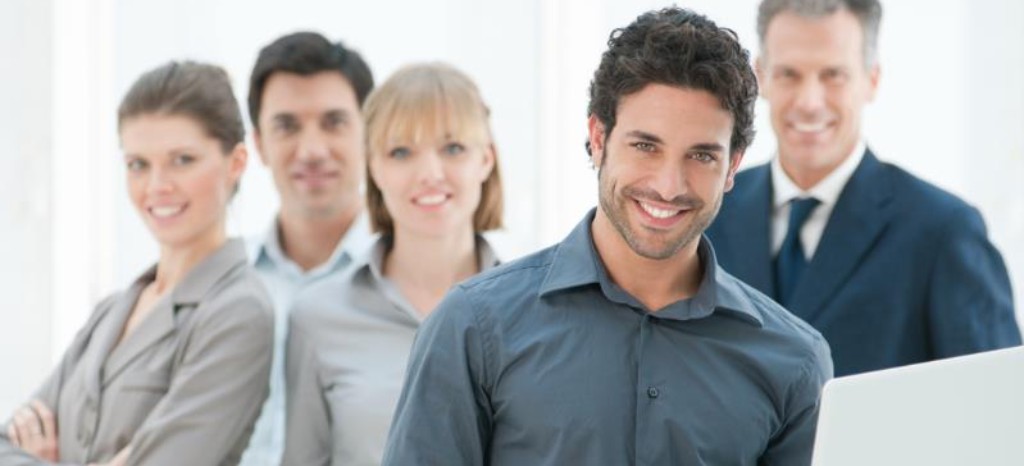 Go green and save money with our sustainability management training
A well-functioning sustainability management system preserves natural resources and improves your bottom line by taking into consideration a range of economic, ecological and social factors.
Our sustainability management training helps you understand, implement and better manage sustainability issues in your company, and provides guidance on how to introduce these ideas into your organization. This results in a more effective use of resources, which translates into measurable cost savings.
Our hands-on experience, coupled with a desire to improve our own sustainability as well as yours, makes us the ideal educational partner for your business. We offer practical advice and help you integrate issues of sustainability into your existing management structures.
Call us today to arrange your individual training!
Improve your public image with ISO 26000 guidelines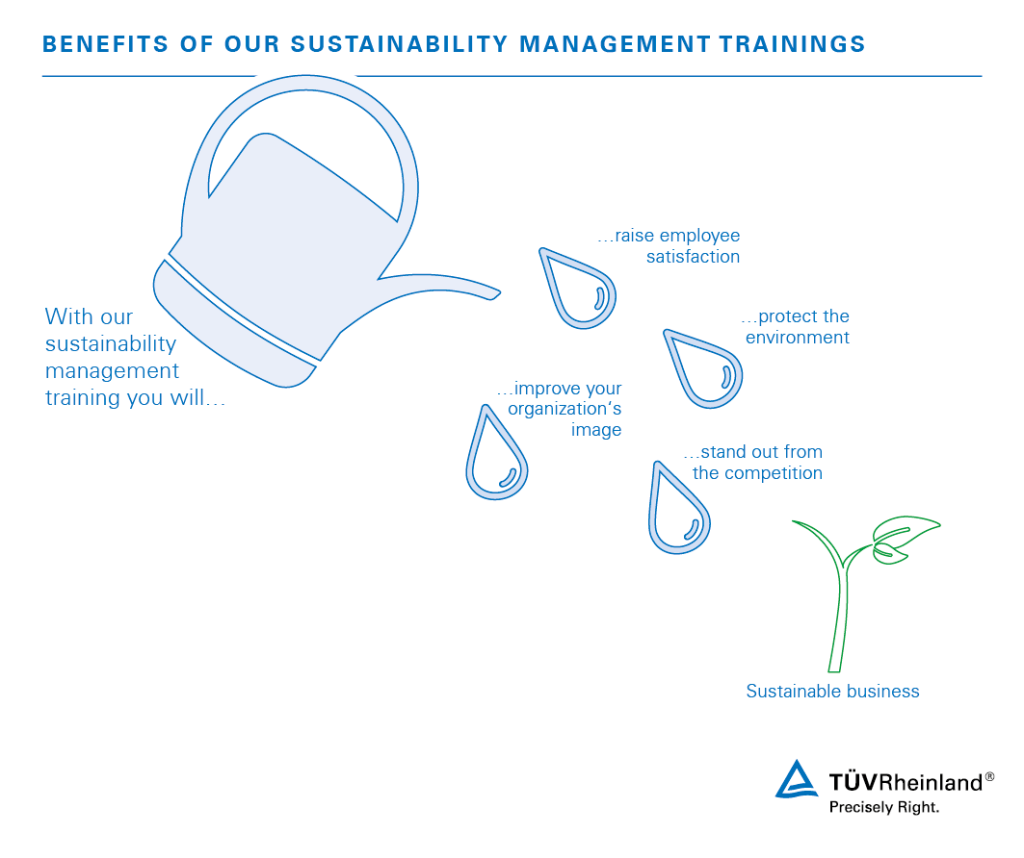 Our ISO 26000 courses serve to improve your organization's image and help you stand out from the competition. At the same time, by reducing the use of resources you are able to establish binding targets for stakeholders and deliver increased revenue while protecting the environment for future generations. Our courses either form the basis for a ground-up rethinking of your sustainability strategy, or they look at how to integrate new sustainability strategies into your existing management structures.
Ultimately, sustainable business practices raise employee satisfaction and provide your organization with the know-how necessary for sustainable personnel development to meet your increasing requirements.
Two steps to improve your use of resources with our sustainability management training courses
As an example, we offer a two-module sustainability management training course for your journey to becoming an effective sustainability manager. In addition to a formal qualification, you will also receive a test mark.
Our courses examine several areas of societal accountability, including issues surrounding workers, society, the environment, service responsibility, governance and compliance.

Sustainability – CSR (Corporate Social Responsibility) – ISO 26000
Foundational seminar for value-orientated organizational leadership
Learn how to develop a value-based sustainability management strategy and connect it to your current management, information and control systems
Learn how CSR-management systems are based on international guidelines contained in ISO 26000
Three-day course

Sustainability Manager
Builds on specialized knowledge from foundational seminar
Learn how effective sustainability management is built within an organization, and how you can adjust your worker's development to meet these new demands
Understand the challenges you and your suppliers may face
Learn from tried-and-true methods and discover useful tools to implement a sustainability project in your organization
Three-day course including examination
Your reliable partner for sustainable management
We have extensive experience in the field of sustainability management and training. In our own line of work, we always seek to practice what we preach as we engage in continual dialogue to improve our sustainability management and the industry as a whole. Our international experience, reputation and deep understanding of diverse markets make us your ideal training partner in the field of sustainability management.
Our trainers are highly qualified professionals with extensive experience in their respective specialist fields. As such, they are familiar with the challenges encountered by employees on a daily basis.
Contact us today to start your sustainability training!
Our Sustainability Initiatives
Nothing less than the future is at stake. Companies, institutions, public authorities and each and every one of us can play a positive role in shaping the path to tomorrow. We provide you with comprehensive support to ensure that you operate safely, sustainably and efficiently for many years to come.
This might also interest you
Last Visited Service Pages