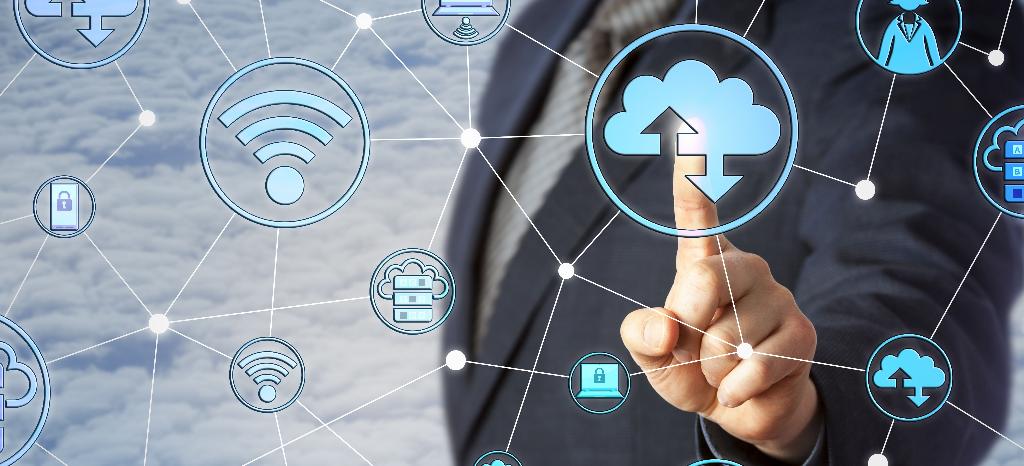 Integrated and secure workflow with our hybrid IT consulting
In today's fast-paced digital world, successful business operations rely on modern IT solutions: cost efficient technology and optimized processes for deploying applications to take advantage of the cost and speed of using the cloud. More and more IT professionals charged with designing and maintaining reliable, high-performance compute infrastructure are turning to hybrid cloud solutions. Hybrid infrastructures utilizing both public and private cloud platforms allow companies to take advantage of public infrastructure while keeping mission-critical workloads and sensitive information private. Recent advances in Cloud Security make it technically feasible for enterprises to securely build cloud infrastructure and connect it to their internal networks.
We provide expert consulting services to help you determine which blend of solutions can best optimize your applications for cloud computing with the explicit purpose of getting the most value at the lowest effective cost. Make sure you are up-to-date on the latest technology and using cloud services to their utmost potential to reach your sky-high goals.
Our independent infrastructure consultants have extensive experience working with complex IT environments. We can help you effectively implement both specific infrastructure as well as complex solutions requiring interdisciplinary infrastructure expertise.
Optimize your cloud applications to boost corporate performance and contact us now!
Agile and cost-efficient with our support for hybrid cloud infrastructure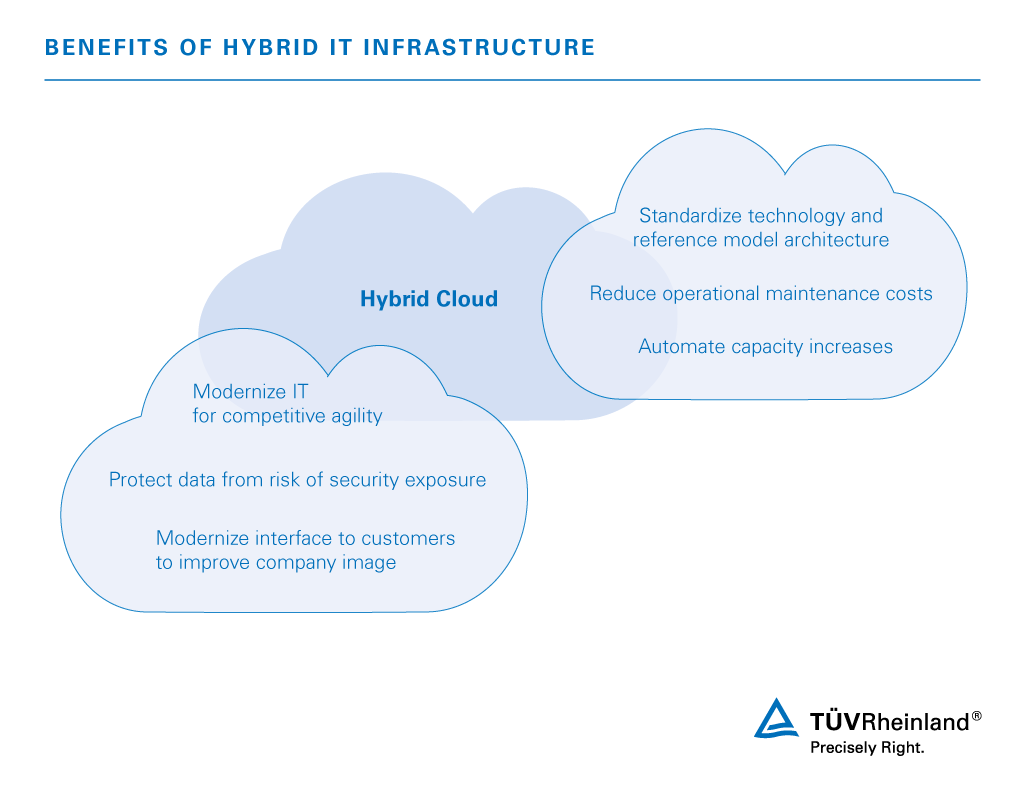 Hybrid infrastructures using public and private cloud platforms offer competitive agility, secure data transfer and storage. Use new architecture models for interfacing with your customers to strengthen your company image. With standardized technology, hybrid solutions selected according to your individual needs can help you improve performance, reduce operational maintenance costs and automate capacity increases to save you both time and money.
Our hybrid infrastructure consulting services
We provide you the expertise you need to securely accelerate and optimize your hybrid cloud investment. Our specialists can help you identify the applications beyond development and disaster recovery workloads to make your move to the cloud successful and profitable.
Comprehensive consultation typically takes 8–12 weeks and is broken down into three phases:
Initial interviews of key personnel
Inventory of existing data via collection tools or CMDB (Configuration Management Database) tools
Development of architectural roadmap for moving into cloud platforms
Our hybrid infrastructure consulting services consider industry-specific and distinct platform options as well as examine valid approaches to optimize costs, reduce risk and evaluate new platforms to ensure you the ideal solution for your individual business environment.
Your experienced, independent IT infrastructure consultants
As your independent partner, we are technology agnostic and vendor neutral. Rather than simply offering a standard solution, we strive to provide you the best solution tailored to your needs. Extensively more experienced than new cloud-only advisers, our consultants understand the traditional data center as well as networking and security platforms. Our specialists know which cloud models can best be used to quickly and reliably convert your designated workload to the public cloud. In addition, our experts can install aligned architecture in the data center to optimize sensitive workload kept in your private cloud. We are your trusted partner in finding the right mix for a high-performance and cost-efficient hybrid cloud infrastructure strategy especially for you.
Let us help you enhance your cloud connectivity. Contact an expert or ask for a quote.
This might also interest you
Last Visited Service Pages