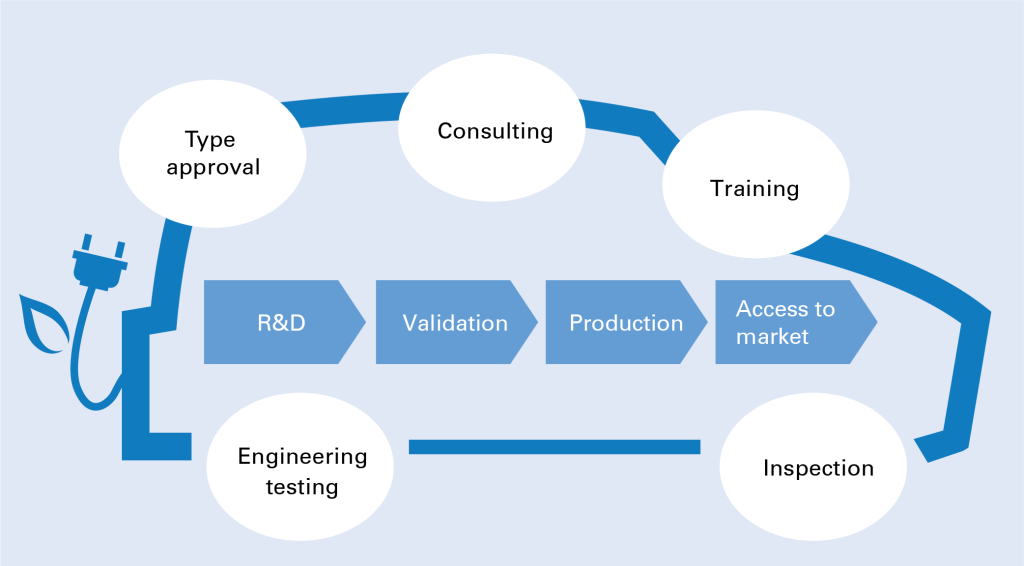 Manufacturers and operators of electrical vehicle (EV) charging systems and components must maintain high standards in a competitive market. Indeed, a reliable charging system backed up by an internationally recognized certificate of safety and performance is both a key selling point and an essential step in proving compliance.
We are the ideal partner for you, with services and solutions covering the entire EV value chain, including design reviews, , engineering testing, type approval, installation, inspection, market access services as well as training and consulting. What's more, our entire portfolio is available as a one-stop service with a single point of contact.
Our team of experts has been at the vanguard of electric vehicle testing and inspection from the industry's infancy, and we are still the only company capable of providing services for the entire EV supply chain. Industry leaders trust us with the testing and certification of their products, confident in our ability to demonstrate compliance with the full range of international regulations.
Request a quote from a service engineer today!