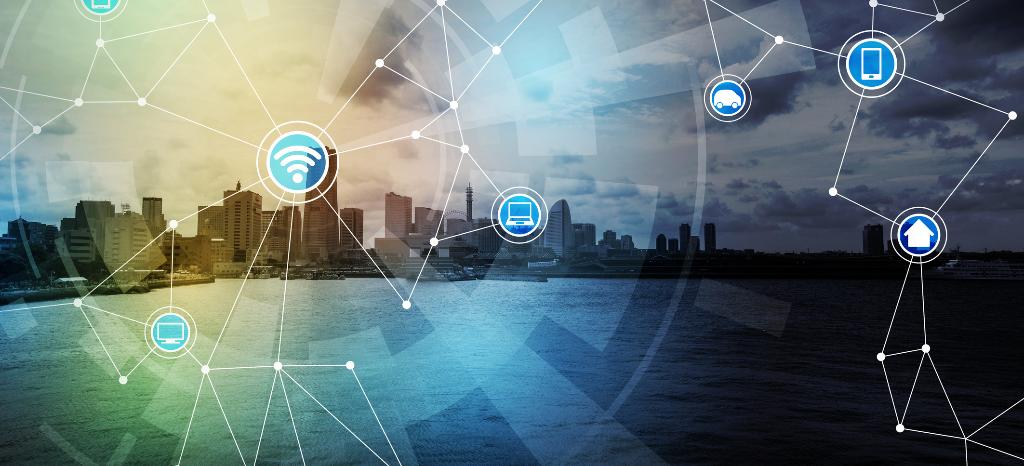 Provide data protection, functionality and safety for your smart home products – with our tests
A smart home is a home where household appliances and multimedia devices interact with each other. To allow your customers to control the lighting, heating or safety mechanisms safely from anywhere on a computer or smartphone, your smart home products must meet specific requirements.
That is why issues such as smart home security, protected privacy and user friendliness are becoming increasingly important for you as a maker and distributor of smart home devices. Our experts test your smart home products in line with data protection regulations and our "Smart Secure" standard. They do so with our specially developed testing program and two additional testing sequences.
If your product has been tested by us, a neutral service provider, your customers need no longer worry about data protection, functionality and electrical safety. Our test mark shows immediately that your product has been successfully tested in this regard.
Want to learn more about certification for your smart home products? Contact us, we are happy to help!
Convince customers with your tested smart home products
Rely on our extensive expertise in the field of smart home security. We are one of the few testing service providers to provide our own test program, Protected Privacy, for data protection and information security, making us a pioneer in this field. Benefit from our range of services along the product chain from a single source, from interim testing during product development to testing and certification of the end product.
Our experts are close to the market and therefore always up to date when it comes to technology and data security. With us as a competent partner by your side you will not miss out on any new developments.
Our testing and certification for your smart home products
If you want to convince customers of your smart home products, you can ask us to test and certify those products. We offer the following three test programs based on the data protection regulations and our "Smart Secure" standard.
1) Smart home product and function testing
This test procedure is a voluntary test. A smart- home device is submitted to the usual product tests. We test products such as motion sensors and smoke alarms for their mechanical and electrical safety and for their functionality.
As notified body, we are entitled to support you with the necessary product tests for your CE marking.
2) Protected privacy for the smart home
Our specially developed test program focuses on data protection and information security. The "Protected Privacy" test program involves a number of tests, some of which are mandated by the data protection regulation. Our experts check whether smart home products effectively protect user privacy. We test the following products:
Devices: Is the device delivered with privacy-friendly default settings, is it suitable for updates and can it be reset to its factory settings?
Local communication: Are data transferred to the gateway in encrypted form? Does pairing have to be confirmed manually?
Online communication: Are individual and strong passwords promoted? Is the IP protocol encrypted?
Apps: Does the app have privacy-friendly default settings, and is it protected by an identifier?
Documentation: Does the documentation meet user expectations as well as legal requirements? Does it contain hints for the user on improving privacy?
Data use: What is in the terms and conditions? Are children protected?
As well as the tests contained in the Protected Privacy test program, other tests for smart home and IoT products are possible.
Product testing: Mechanical and electrical safety, function tests not relating to privacy
Interoperability: Are there standards that enable the device to work with other components? Does your device speak ZigBee, for example, and can other bus participants understand it?
3) Smart home user-friendliness
These tests are a voluntary service. We test the user-friendliness of your products. Show your customers with our test mark that your products have good usability.
Benefit from our expert knowledge as an independent test provider
With our globally recognized test mark you document compliance with legal regulations such as data protection regulations and thereby improve your global competitiveness. Show that your products have been tested and their user-friendliness rated by an independent service provider to strengthen your customers' trust in your app, smart home network and IoT devices.
You can contact us at any time for our extensive experience, from development phase to certification. With our services, you can save time and money through interim testing. Also benefit from entry into our Certipedia certificate database and provide greater transparency.
Contact us, our experts are happy to help!
Our Sustainability Initiatives
Nothing less than the future is at stake. Companies, institutions, public authorities and each and every one of us can play a positive role in shaping the path to tomorrow. We provide you with comprehensive support to ensure that you operate safely, sustainably and efficiently for many years to come.
This might also interest you
Last Visited Service Pages