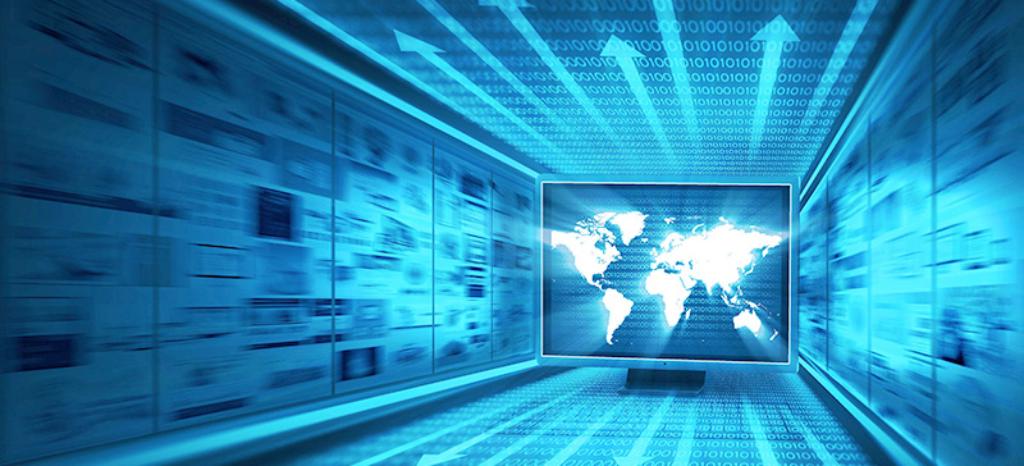 ISMS – Reduce your IT risks and systematically control your information security
An information security management system, or ISMS for short, according to ISO/IEC 27001 provides high information security with appropriate effort. Together, we identify, evaluate and treat existing risks at all levels of your organization and thus increase the security of your IT systems and processes.
Take advantage of the profound know-how of our experts in the fields of information security management, risk management, and IT processes.
Make an appointment today for a free first consultation.
Ensure competitive and economic advantages with improved information security
An ISMS tailored to your company can mitigate IT-related risks and reduce any resulting damage or costs. In addition, a risk-oriented action plan improves the economic efficiency of your security controls.
By following the ISO/IEC 27001 standard, your company will remain compliant with regulatory and contractual requirements while gaining a competitive advantage in international markets. With a certification by an accredited company, you will be able to demonstrate your information security capabilities to third parties such as public authorities, auditors, clients, and partners.
How to implement an information security management system in my company?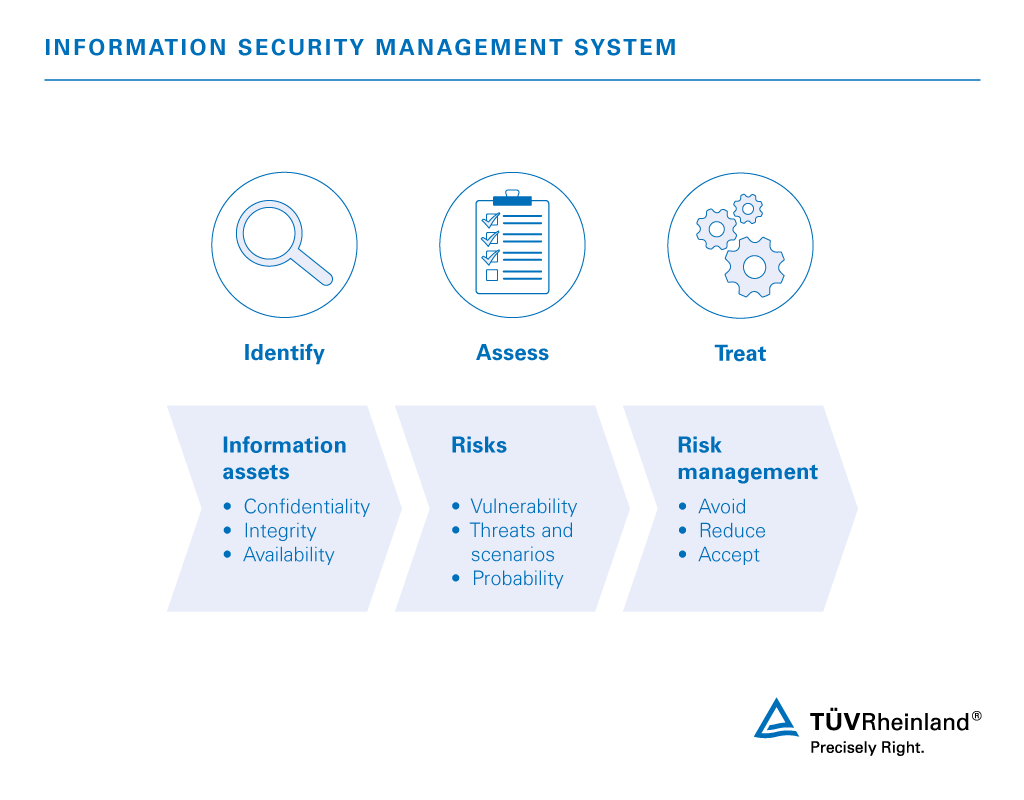 An information security management system is a self-contained set of in-house methods, requirements, and rules designed to permanently control and improve information security.
The ISMS is a holistic approach that reaches deep into the existing organization and its processes. In the context of an ISMS it is important to consider not only IT systems but also topics such as company structure and organization, personnel and physical security, access control, incident management, and business continuity planning.
An ISMS enables you to use synergies, avoid redundancies and sustainably increase employees' acceptance. It is not necessarily developed and operated as an isolated system. Instead, it can integrate into, or at least follow, existing management systems (e.g., QMS or BCMS). This helps to harness synergies, avoid redundancies, and raise acceptance by your staff in a sustainable way.
Our experts can help you set up a powerful information security management system in just a few steps. In the first stage (analysis), our experts assess adequacy, systematics and completeness of your current information security. Based on this analysis, we develop a prioritized action plan along with reports and a project schedule to improve the level of security. In a second step, our experts implement a tailored information security management system in accordance with ISO/IEC 27001.
Increasing staff awareness towards information security
Our IT experts will raise awareness on issues relating to information security as we contribute know-how and build confidence among your employees. To this end we will be hosting information sessions, an e-learning program, and accompanying communication initiatives. This enables you to minimize instances of human error and amplify the impact of your newly implemented security controls.
Entrust our experts with your information security management
We are your one-stop partner for strategic information security and industry-specific consulting services in the field of ISMS.
Get in touch with us to discover how you can optimize your company's information security.
Learn more about information security management
| | | | |
| --- | --- | --- | --- |
| pdf | Flyer – Information Security Management System | 188 KB | Download |
Our Sustainability Initiatives
Nothing less than the future is at stake. Companies, institutions, public authorities and each and every one of us can play a positive role in shaping the path to tomorrow. We provide you with comprehensive support to ensure that you operate safely, sustainably and efficiently for many years to come.
This might also interest you
Last Visited Service Pages