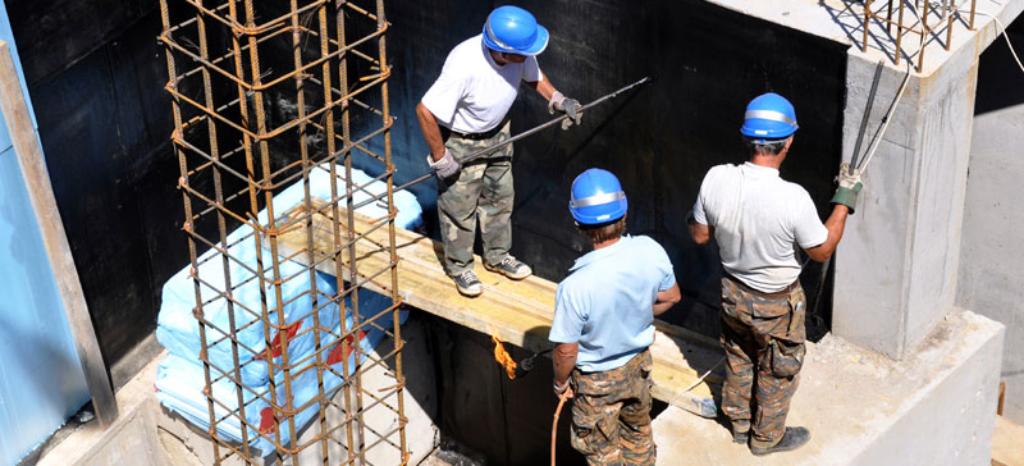 Protect Yourself Against Environmental Contamination Liabilities
Real estate contaminated with hazardous substances can expose owners to great liabilities. TÜV Rheinland provides environmental site assessment services, including Phase I and Phase II environmental site assessments.
We offer high-quality services performed in a timely and cost-effective manner by licensed, experienced personnel qualified in testing, sampling, and analysis. They have conducted hundreds of site evaluations for a diverse customer base, including petrochemical, retail, industrial, and commercial entities.
Benefits at a Glance
With environmental site assessment services from TÜV Rheinland, you can be sure of:
Due diligence review and baseline testing of known and potential contaminants for commercial real estate transactions in accordance with current American Society for Testing and Materials (ASTM) and industry standards, including ASTM Standard E 1527-05
Limiting potential liabilities in regards to past and present contamination due to property usage and location
Reduced risk of company liability with documented safety standards
Fast audit times and our long-standing experience
TÜV Rheinland's exclusive, one-stop service
Compliance with local government and legal requirements
Our Services for Environmental Site Assessment
There are two phases to an environmental site assessment.
Phase 1 typically includes:

Records review
Site and surrounding property reconnaissance
Interviews with property owners and occupants
Environmental site assessment report
Phase 2 typically includes:

Development of preliminary and secondary investigation plans
Collection and analysis of soil, water, groundwater, and air samples
Installation of soil borings for collecting soil samples
Installation of temporary piezometers for collecting groundwater samples
Installation of permanent groundwater monitoring wells
More Information
A Phase I environmental site assessment (ESA) is conducted to support an innocent landowner's defense to liability under the Comprehensive Environmental Response, Compensation, and Liability Act of 1980 (CERCLA) in general accordance with the American Society for Testing and Materials (ASTM) Standard E 1527-05. CERCLA is a federal law that was designed to clean up sites contaminated with hazardous substances.
A Phase II ESA is conducted as required for specific site requirements based on conditions identified during the Phase I ESA.
TÜV Rheinland's personnel are licensed or registered professional engineers in Alabama, Mississippi, Georgia, and South Carolina. We are affiliated with the American Society of Civil Engineers (ASCE) and Commercial Real Estate Women (CREW).
Related Services from TÜV Rheinland
If you're interested in TÜV Rheinland's environmental site assessment services, you may also be interested in these services:
AHERA
Lead-based paint assessment
Building sciences
Our Sustainability Initiatives
Nothing less than the future is at stake. Companies, institutions, public authorities and each and every one of us can play a positive role in shaping the path to tomorrow. We provide you with comprehensive support to ensure that you operate safely, sustainably and efficiently for many years to come.
Last Visited Service Pages