Quality assurance with our testing services for shoes and leather goods
As an accredited testing institute and laboratory, we test your products for approximately 7000 chemicals used in processing shoes and leather goods. Our experts check for harmful substances and analyze the physical quality characteristics of your footwear and textile products.
We test according to national and international standards as well as specific market requirements. This not only gives you a decisive competitive advantage, but also reduces your liability risk thanks to your documented safety standards.
Thanks to our many years of experience, our experts know the challenges you face as a manufacturer on a daily basis and can provide you with optimum support.
Take advantage of our flexible range of services for testing and certifying your products!
Your advantages of our shoe and leather product tests
With our testing and certification of your shoes and leather products, you strengthen your confidence in the quality and safety of your products. Our neutral and internationally-recognized test mark demonstrates your compliance with legal regulations and voluntary requirements with regard to harmful substances and quality to provide consumers that extra security they need at the time of purchase.
Our testing services for your footwear and leather products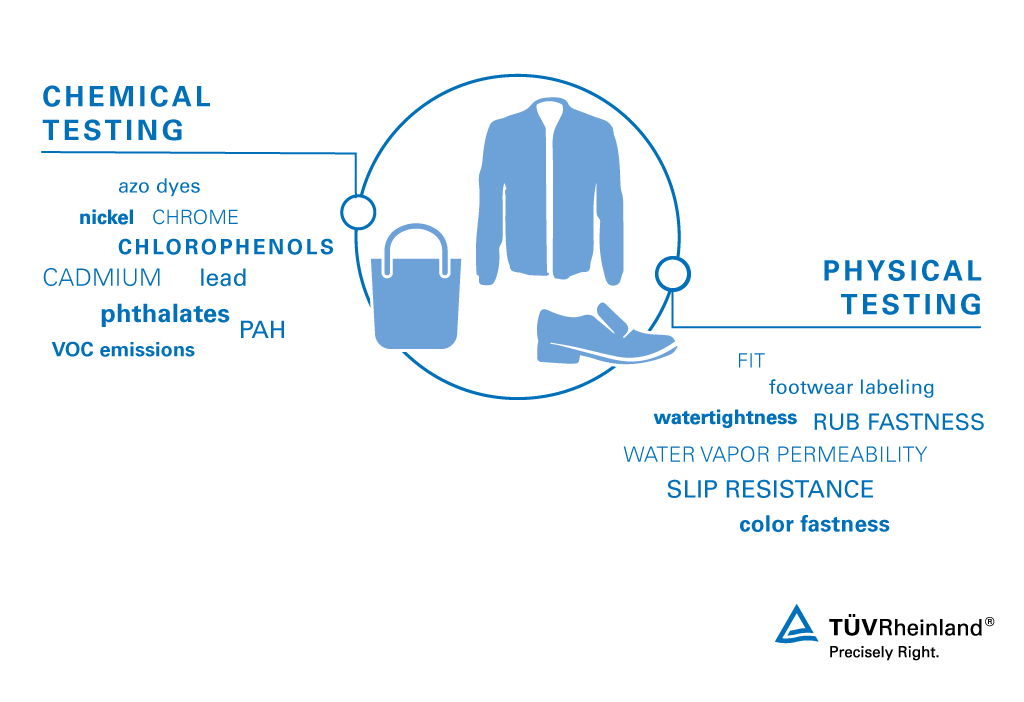 Chemical tests
Our tests are carried out according to customer-specific requirements as well as REACH, POP, Product Safety Directive, SVHC and DETOX.
Among other things, we test (more on this in the service specifications ):
Chromium VI, azo dyes, chlorophenols, cadmium, lead, nickel, PAH, phthalates and VOC emissions.
Physical tests
Our textile-physical quality tests include, among other things (more on this in the service specifications ):

Color fastness, fit testing, sole abrasion, permanent crease behavior
Shoe labeling
Our additional services
Additionally we offer you:

Certification e.g. with the "Tested for harmful substances" test mark
Creation of product-specific requirement profiles for your quality assurance
Creation of test scopes / test plans for your products
Examination of complaints
Processing of official cross-checks and drafting of expert opinions
Seminars and in-house trainings
Inspection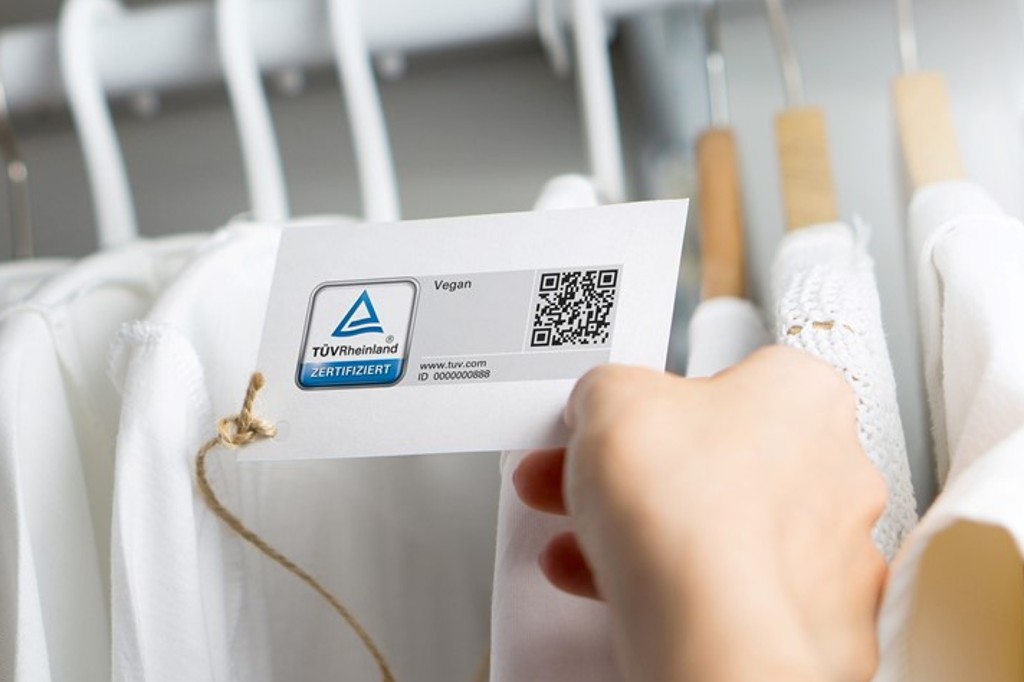 Our vegan test mark

Many consumers are now increasingly interested in the development and production of products without the use of animal products, by-products or derivatives. Our recognized seal of approval neutrally and independently confirms your footwear and leather products have been processed and manufactured according to "vegan" guidelines.
Your reliable product testing partner for your footwear and leather goods
Our experienced experts offer a broad range of product-specific testing, from chemical, physical and fit testing, to a variety of inspections. We also have extensive experience with various international approval regulations and will assist you in successfully accessing markets around the world.
Want us to test and certify your footwear or leather products? Make an appointment with our experts today!
Further information for download
| | | | |
| --- | --- | --- | --- |
| pdf | Shoes and Leather Products Testing | 624 KB | Download |
| pdf | Capabilities list | 520 KB | Download |
| pdf | Regulations on harmful substances in textiles, clothing and leather products | 3 MB | Download |
| pdf | TÜV Rheinland Information about new phthalates restriction - Amendment of Regulation (EC) No 1907/2006 (REACH) Annex XVII entry 51 | 171 KB | Download |
Our Sustainability Initiatives
Nothing less than the future is at stake. Companies, institutions, public authorities and each and every one of us can play a positive role in shaping the path to tomorrow. We provide you with comprehensive support to ensure that you operate safely, sustainably and efficiently for many years to come.
This might also interest you
Last Visited Service Pages