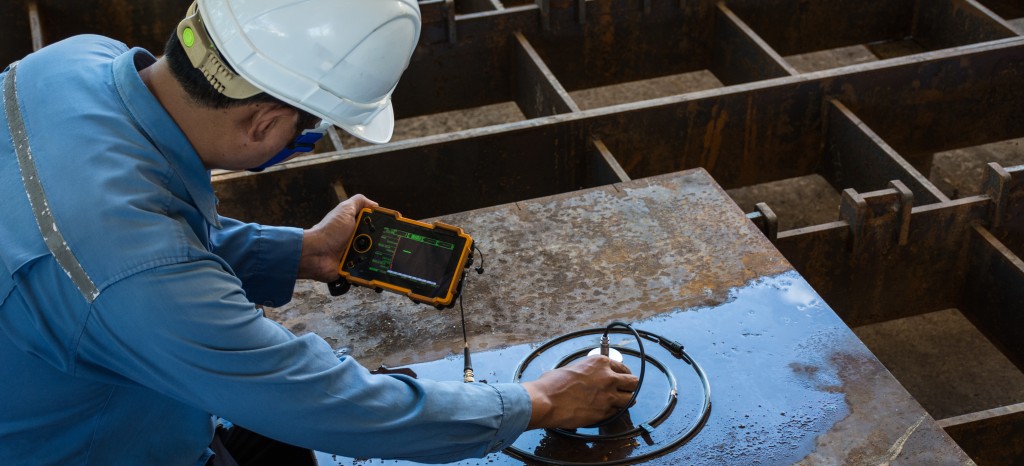 Reduce Costs and Assure Quality with Nondestructive Testing Services
Nondestructive testing (NDT) techniques allow objects or materials to be examined without any residual damage. NDT provides cost-effective quality control and assurance, damage detection and risk mitigation at any stage of industrial production or service.
TÜV Rheinland has extensive experience in developing testing programs for numerous machinery components with our NDT services both in the field and in the laboratory. We can identify flaws or inclusions in pieces before costly machining or service is required. Our team provides qualified and certified experts with the capability to choose the right NDT method to solve the inspection or testing challenge that any industrial project might face. With our state-of-the-art inspection technologies, you will save overall maintenance costs, improve production quality and ensure safe, reliable operating processes.
Benefits of our NDT Services at a Glance
You need to be cost effective while ensuring quality and keeping your machinery up and running to meet shipping deadlines. With nondestructive testing services from TÜV Rheinland, your benefits include:
Cost reduction
Quality assurance
Quality control
Reduced risk of company liability
Documented safety standards
TÜV Rheinland's exclusive on-stop service
Products Covered with our NDT Services
Our NDT methods and non-destructive testing services ensure that your product complies with industry and company standards and that they meet your company's economic and delivery requirements. The products covered by our NDT services include, among numerous others:
Castings
Electrical components
This might also interest you
Last Visited Service Pages