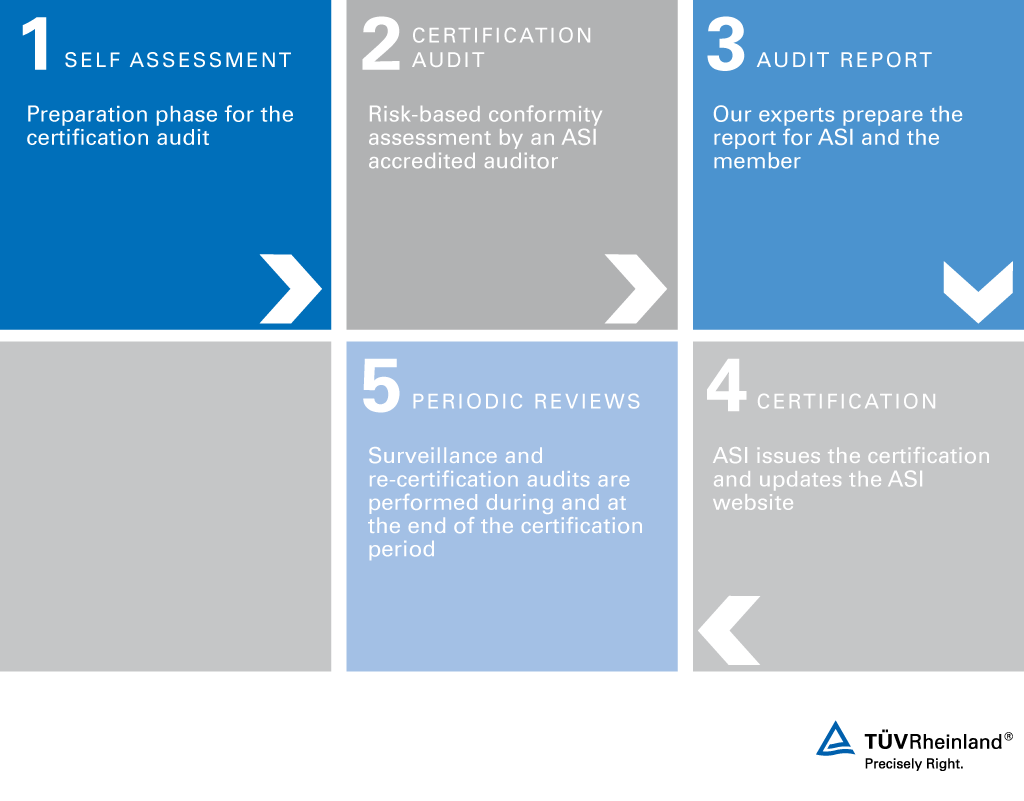 The ASI performance standard applies to all phases of aluminum production and transformation as well as material stewardship criteria relevant to downstream users. Both the ASI performance and chain of custody standards have been developed to be globally implemented throughout the aluminum value chain.
ASI certification process:
1. Self assessment
Preparation phase for the certification audit, in accordance with its defined scope of certification.
2. Certification audit
Risk-based conformity assessment carried out by us as an ASI accredited auditor. During the certification audit we verify the Entity has systems in place that conform to the ASI Performance Standard.
3. Audit report
Our experts prepare the report for ASI and the member, including appropriate corrective action plans if needed.
4. Certification issued
If we submit the report and recommend certification, ASI checks the audit report for clarity and completeness. ASI then issues Certification for up to three years and updates the ASI website.
5. Periodic reviews
Surveillance Audit within 12-18 months and re-certification audit to verify further compliance and assess other identified risks after the 3-year certification period.
We support you in achieving voluntary ASI certification and qualifying for the ASI certification mark. Both certification and the recognized quality mark are issued by the Aluminium Stewardship Initiative after a successful audit has been completed.