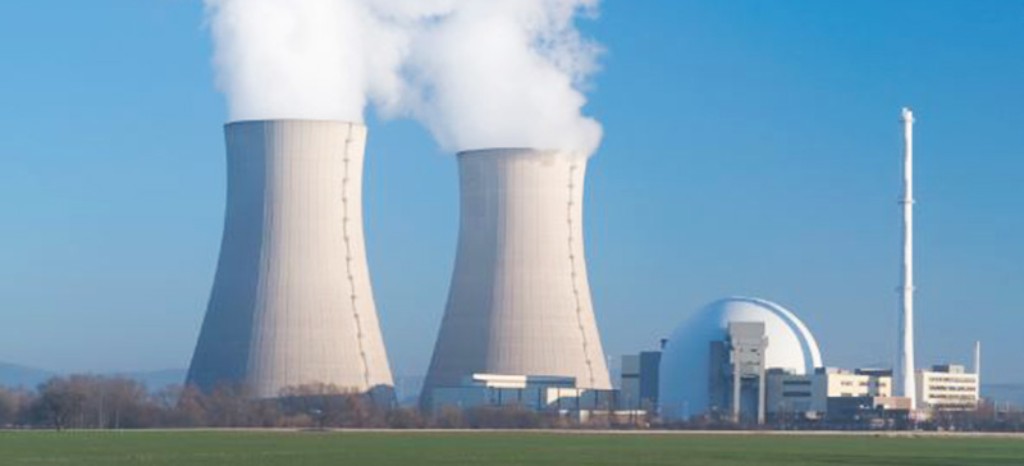 Safe disposal of contaminated substances with our waste management
Due to the high responsibility associated with the disposal of contaminated or hazardous waste, particularly radioactive waste, an effective and safe waste management is of particular importance for industrial enterprises. Based on our long-standing and extensive experience in nuclear technology, we have developed procedures and methods in different areas of waste management, dismantling and decommissioning of nuclear power plants as well as for the implementation of licensing and surveillance procedures. With us you have a competent partner at your side, supporting you in the safe and environmentally friendly disposal of your contaminated radioactive as well as conventional waste.
We offer individual solutions for complex safety issues in waste management and disposal of radioactive or other contaminated waste. In addition to the analysis of your operation procedures and safety as well as waste characterization, we have developed practice-oriented programs to support and safeguard the management processes that are tailored to the respective area of application.
Please contact our experts now. We are happy to advise you!
Benefit from the knowledge of our experts for waste management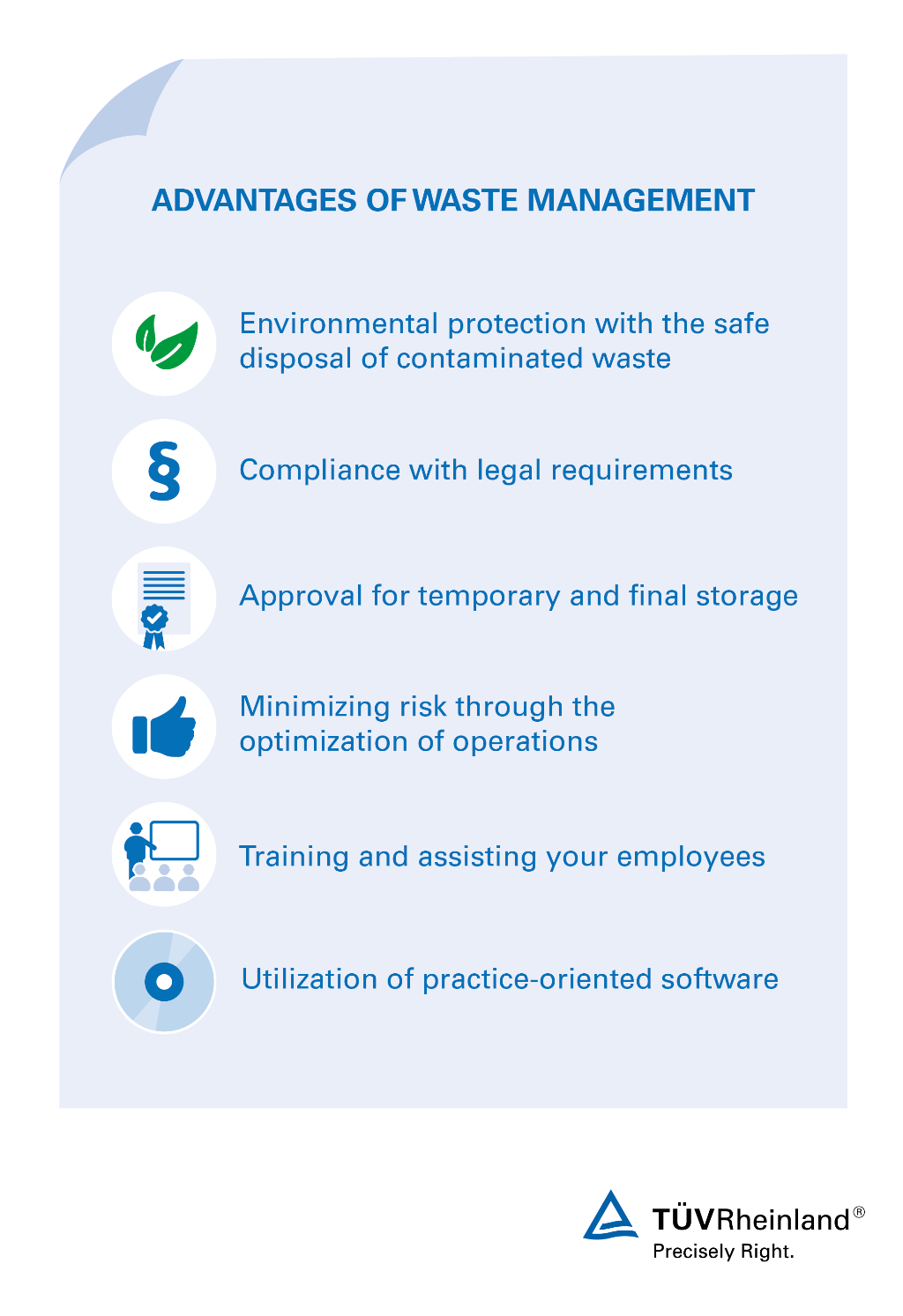 With the assistance of our experts, your contaminated waste will be disposed of in an environmentally responsible way according to all legal requirements and regulations. The experience of our experts in this area covers a wide range of knowledge on the properties of waste, both conventional (requiring monitoring) as well as radioactive waste. Through such outsourcing, you hand-over this security-relevant task to our experts at TÜV Rheinland, so that you can focus on your core business.
In addition to minimizing risk and optimizing your operations, you also benefit from the training of your employees for the system implementation as well our software system service hotline. The wide acceptance thus gained within the workforce contributes to increasing productivity.
With the most modern methods, we assist you in the safe disposal of contaminated waste
Our experts offer you comprehensive services in waste management, which are individually customized to your operations.
Waste characterization
Safety analysis
Risk mitigation
Optimization of operations
Software engineering
From the combined experience of our engineers, scientists and developers, practice-oriented programs for supporting and securing complex processes for waste management have been developed:
Residue flow tracking and control system:
These program systems monitor and control residues and radioactive waste during the dismantling and operation of nuclear facilities.
Activity data acquisition and evaluation system:
For the collection of radiological measurements and process data outside the central control room of a nuclear power plant, mobile and stationary measuring points serve as radiation protection. The system can also be used for the collection and processing of other measurements in nuclear power plants and conventional industrial facilities.
Improved fire alarm systems:
Fire alarm systems are improved through the complete recording of all fire safety-relevant events and permanent monitoring - particularly for large-scale chemical plants, warehouses or nuclear power plants.
We offer you international experience in waste management
Our team supports you with interdisciplinary knowledge in all aspects of waste disposal management. For the technical implementation of our waste management, we use the most modern means of object-oriented programming in optimal combination with market leading database technologies.
In addition, our experts have extensive domestic and international experience in accident and safety analyses that you require for the approval of temporary or final storage of radioactive waste.
Benefit from our widespread knowledge in waste management and contact our experts today!
Our Sustainability Initiatives
Nothing less than the future is at stake. Companies, institutions, public authorities and each and every one of us can play a positive role in shaping the path to tomorrow. We provide you with comprehensive support to ensure that you operate safely, sustainably and efficiently for many years to come.
This might also interest you
Last Visited Service Pages