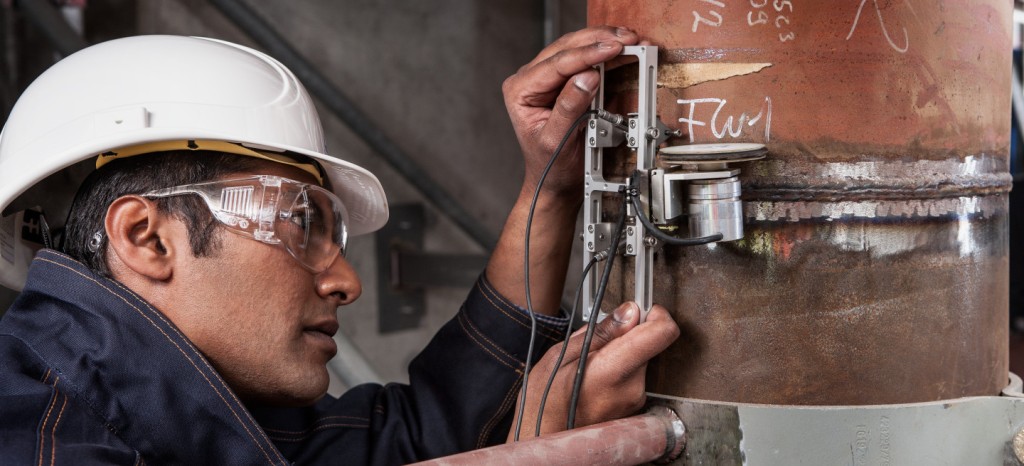 Certification in non-destructive testing with our range of courses
Level I and II non-destructive testing courses enable you or your employees to perform non-destructive testing independently and professionally. Earning these qualifications from a recognized, reputable training service ensures quality testing and boosts your competitive advantage.
We have designed our non-destructive testing courses on the basis of DIN EN ISO 9712, and provide training in a range of methods, from visual testing to magnetic particle and penetration tests, among others. NDT level I and level II seminars are available as well as relevant examinations.
Quality management professionals choose to earn certifications with us based on our reputation for excellence and expertise. When you entrust us with your professional training you receive support in choosing the right courses, fulfilling prerequisites and, most importantly, obtaining quality instruction that translates into better job performance and commercial success.
Register for an NDT course today!
NDT training for top-notch credentials
In the field of quality assurance, especially as it relates to the air and space, railway, automobile, boat or wind energy industries, non-destructive testing (NDT) is essential. Quality assurance professionals with NDT certifications are authorized to carry out these tests independently, performing a crucial task for ensuring that materials are safe and can withstand the challenges they will be subjected to. Earning an NDT certificate signals your expertise to potential clients and gives you an advantage over the competition.
Training in NDT levels I and II according to DIN EN ISO 9712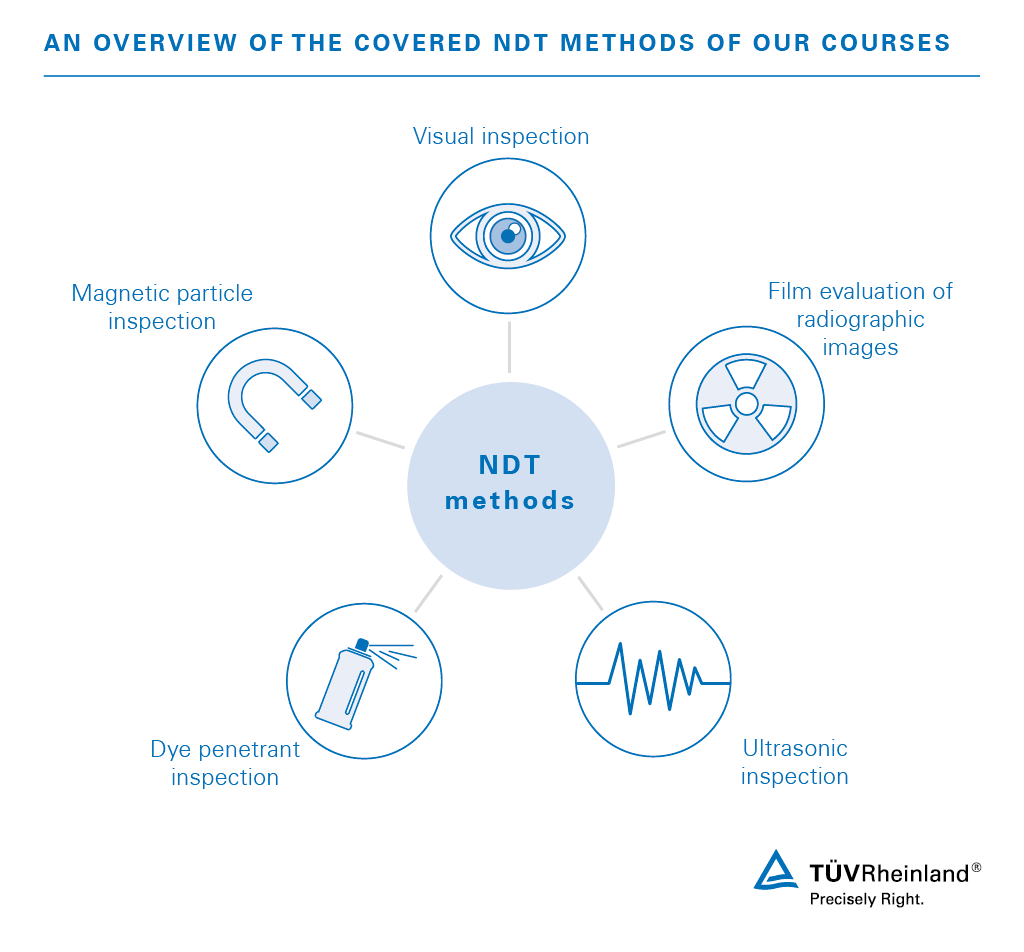 Taking part in a recognized training course is the first step to NDT certification. Our courses cover the following NDT methods:
Dye penetrant inspection
Ultrasonic inspection
Film evaluation of radiographic images

We provide level I and level II NDT training:
Level I:
To pass level I, trainees configure devices and perform non-destructive tests, take readings and record test results.
Level II:
To pass level II, participants must be capable of all level I requirements. In addition, they operate test equipment and media as well as take and interpret readings and compile an official test report. Those with level II certification are authorized to sign test reports as the inspector or test supervisor responsible.
As an accredited NDT training institute, we offer in-house seminars on the topic, adapting the content to suit your specific needs.
We know non-destructive testing
Our primary business is safety – it is what we have built our reputation on. As such, we employ and attract experts in the field of non-destructive testing and stay abreast of new developments, whether regulatory or technological. Our training courses are carefully calibrated to pass on our collective knowledge and educate outstanding non-destructive testers in accordance with international norms and standards, currently DIN EN ISO 9712.
Speak with us and discover more about our NDT training courses.
This might also interest you
Last Visited Service Pages