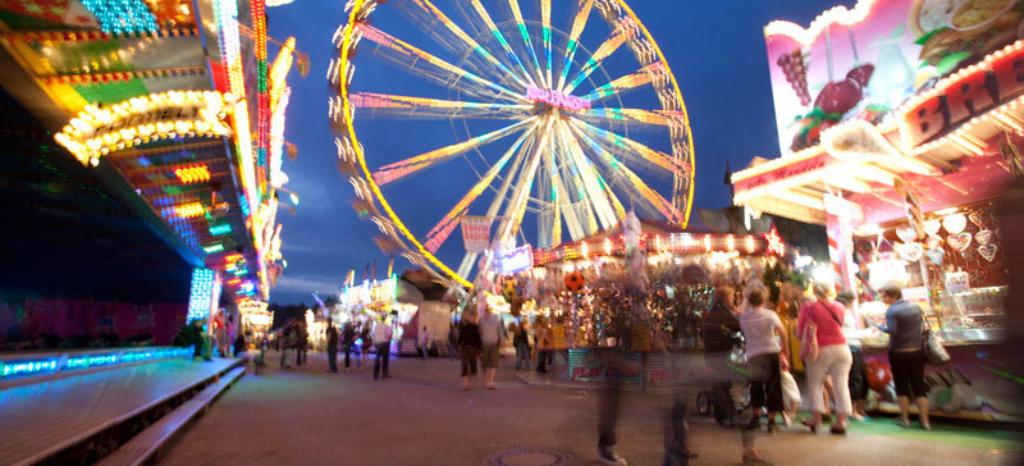 Amusement park rides inspection for safe fun
Screams of excitement and the laughter of children amid the rumbling thunder of a roller coaster or the sound of happy music, amusement parks, state fairs and local carnivals and festivals welcome millions of families and young people each year. In order to provide thrill seekers reliable high-velocity attractions with death defying drops, twists, inversions and corkscrews as well as to ensure that kiddie rides are in good condition and operating properly, manufacturers and operators of amusement rides and other attractions or temporary shows must make certain that safety standards are met, monitored and maintained.
We provide the inspection services necessary to ensure your rides comply to quality and safety regulations. Make an appointment now with one of our experts!
Extensive inspection and verification to ensure safe and functioning rides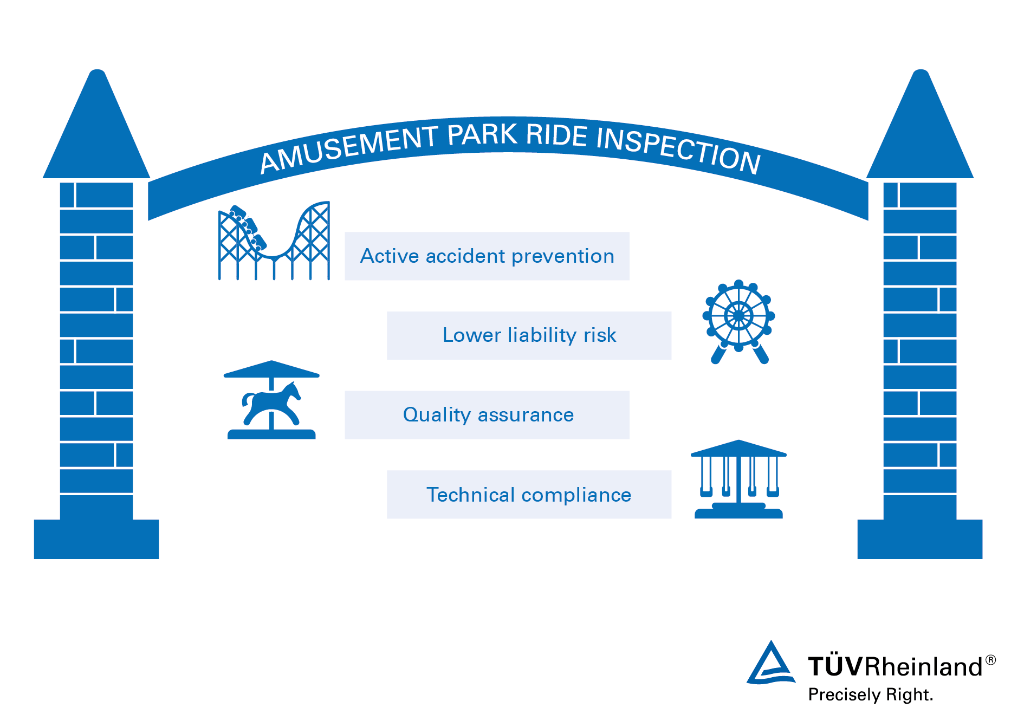 We provide you the expertise needed to conduct the appropriate testing, inspection and support services mandated in regulations for amusement rides. We actively work toward accident prevention to help you raise park visitor and investor confidence in the quality and safety of your structures and equipment as well as lower your risk of liability. With our support, you can make sure that you meet all the stipulated requirements of the Directive of Temporary Structures and state building codes.
Inspection and support services for temporary amusement structures
Our comprehensive portfolio for amusement rides includes a range of services to support manufacturers and operators of structures and equipment used in stationary parks as well as yearly state fairs or seasonal local carnivals.
Prior to first operation, we provide you:
Construction tests
Support when optimizing your planned facilities
A thorough review of documents to ensure regulatory compliance
Design approvals and test logs
Subsequent services offered throughout operation include testing for approval extension and providing you extension permits. If needed, we can also prepare evaluations and expert reports on your behalf.
Our technical reach and high quality standards for amusement rides
Manufacturers and operators of all sorts of amusement equipment and structures rely on our experts to provide appropriate and complete safety testing, inspection and verification. Our scope of technical support includes services for:
Rides such as roller coasters, carousels, Ferris wheels, etc.
Inflatable attractions
Temporary halls, tents and membrane structures
Spectator stands and stages
Individually designed temporary structures
TÜV Rheinland facilities include a test center for the static analysis of temporary structures and an inspection center. Moreover, our experts are trained and experienced in the most stringent, recognizable and acceptable regulatory standards such as:
DIN EN 13782
DIN EN 13814, formerly DIN 4112
Directive on Temporary Structures (FIBauR)
State building codes
Experience what has brought us to the forefront by entrusting us with your amusement ride safety needs. Get in touch to learn more.
This might also interest you
Last Visited Service Pages