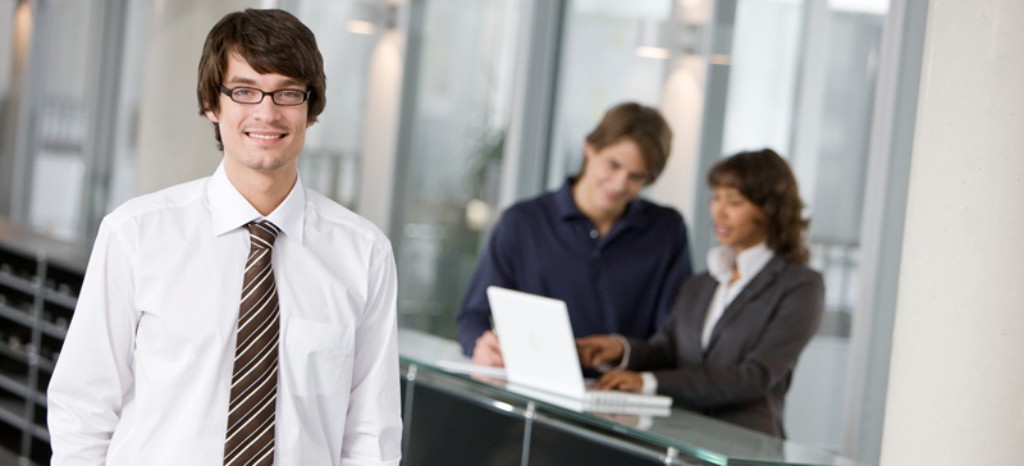 In-Service Further Education for Greater Chances of Promotion
Do you want to update your skills and make full use of development opportunities in your company? Are you looking for a new challenge? Invest in your occupational future with on-the-job further education and get authorized qualifications as a boss, expert, technician, economist, or specialist whilst still at work! Our educational services deepen your interests and skills and keep you fit with life-long learning.
Benefits at a Glance
With TÜV Rheinland as your partner for further training, you can:
Gain up-to-date know-how in your chosen sector
Choose practice-based further education that is in demand in your branch
Qualify from our courses with an IHK, HWK, ICW or TÜV certificate
Acquire the necessary expert knowledge for certification or taking on new duties
Improve your career chances as a highly qualified specialist, expert, or manager
Make use of further education services that enjoy an excellent reputation in economic and administrative circles, as well as healthcare and social services
Select your own training institute from around 60 locations all over Germany
Benefit from our extensive experience in training and further training - we qualify over 80,000 skilled and management staff in the fields of industry, service provision, healthcare, administration and associations, who participate in seminars, classes, training sessions, workshops, conferences and courses at the TÜV Rheinland Academy annually
Further Your Career With In-Service Training
We can offer you further education in-service that can qualify you for a new job or for taking on management responsibilities in various branches, including:
Healthcare studies
Healthcare, Social Services, Spa Operators Specialists, all-rounders, leadership positions, advisors, experts, clinic managers, carers, cosmetic, and spa operators.
Business and technology courses.
Business and technology Master, technical business economists and industrial and craft professionals.
Courses in stock, logistics, and transportation.
Stock, Logistics, Transportation
Logistics specialists and bosses, warehousing and logistics, and transportation.
Protection and safety courses.
Protection and Safety Bosses and experts for the private security sector and factory security service.
Skills and proficiencies are mainly mediated in seminars, enhanced by "blended learning" and "e-learning." Experienced educators, trainers, and lecturers, together with our state-of-the-art equipment, all help you complete successfully.
Your Choice: Full or Part-Time Further Training
Our courses are either full or part-time, on weekends or after work. We try our best to help you balance your further education, job, and family with our education concept and course times.
Funding Chances
Many of our in-service courses are funded. We can advise you about funding possibilities and whether you qualify.
Last Visited Service Pages